Request To Book Fjord 40

Your Stay: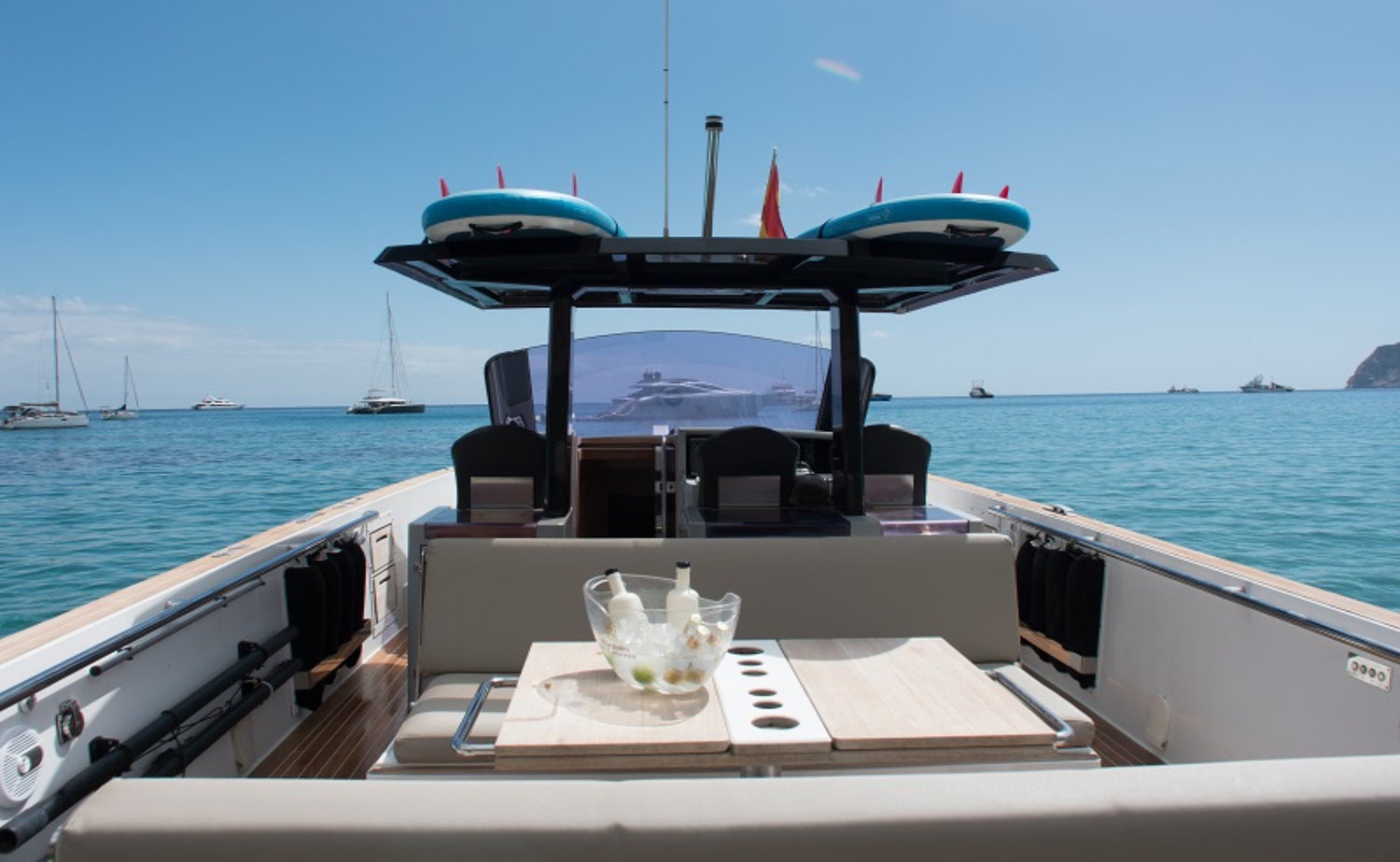 HIGH SEASON PRICE
Regular price

Sale price

€2.300

Unit price

per
(VAT included – check for other season rates)
Fuel consumption
140 Litres/Hour
Fuel estimate
350L/per day
Included
Value Added Tax (VAT)
Crew
Standard Equipment
Harbour Mooring
Drinks Package and Snaks
Towels
Full insurance of the boat and personal accident insurance
2 Paddle Boards
Bluetooth Sound System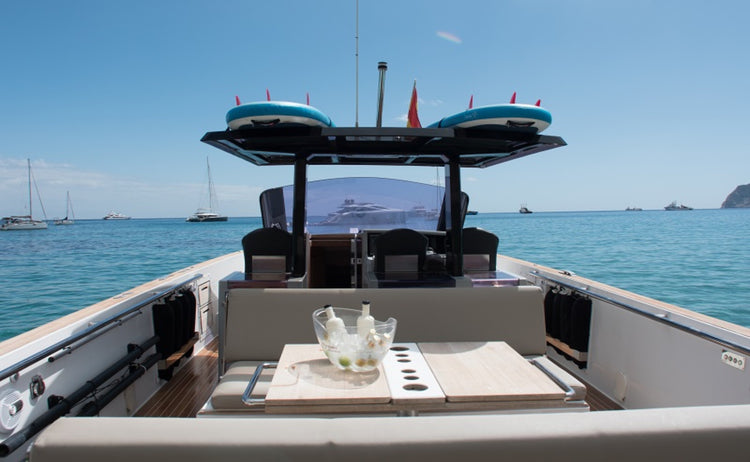 Super comfortable the Fjord 40 is ideal for families with small children as her high side's means that you can move freely and safely around the cabin. The back deck can either be used as a table or converted into a large sun bed for lounging.
CHARTER TIMINGS: Please note all charters are based on an 8-hour time frame, with a flexible start time. Charters can be extended at the discretion of the captain and at an additional hourly cost. All boats must return to the port before nightfall.
EXCLUDED: Fuel (calculated at the end of the trip based on distance covered X standard fuel price), on- board catering (menu on request), secondary port moorings and crew gratuities.
* Approx. 1.5h of cruising, e.g. day out to Formentera: Ibiza - Espalmador - Illetes - Cala Saona - Ibiza. Fuel cost may vary depending on the route and fuel prices on the day of charter.
** SEABOB F5S AVAILABLE FOR A SURCHARGE OF 300 EUROS PER DAY
SUGGESTED FORMENTERA RESTAURANTS
Juan y Andrea is something of an institution; open since the 1970s it serves Mediterranean specialties like grilled fish in glorious surroundings. This glorious bar and restaurant is situated in a brilliant blue bay on the island of Formentera. Tel +34 971 18 71 30 | www.juanyandrea.com

One of the iconic postcards of the island, a wooden walkway surrounded by posidonia that enters the turquoise waters of the Mediterranean Sea, Es Moli de Sal is located in one of the most beautiful areas of Formentera. This place with its unique architecture stands out in the natural environment, its chill out terrace on the same shore of the sea that offers the customer unique views. Tel +34 971 18 74 91 | www.esmolidesal.es

Chezz Gerdi is the perfect spot to watch the sunset after a tough day exploring Formentera's glorious beaches. Creamy neutrals run throughout the elegant interiors and onto the sun splashed terrace and chill out, overlooking Formentera's magical coastline. Tel +34 971 328 603 | www.chezzgerdi.com