Request To Book Can Riu

Your Stay: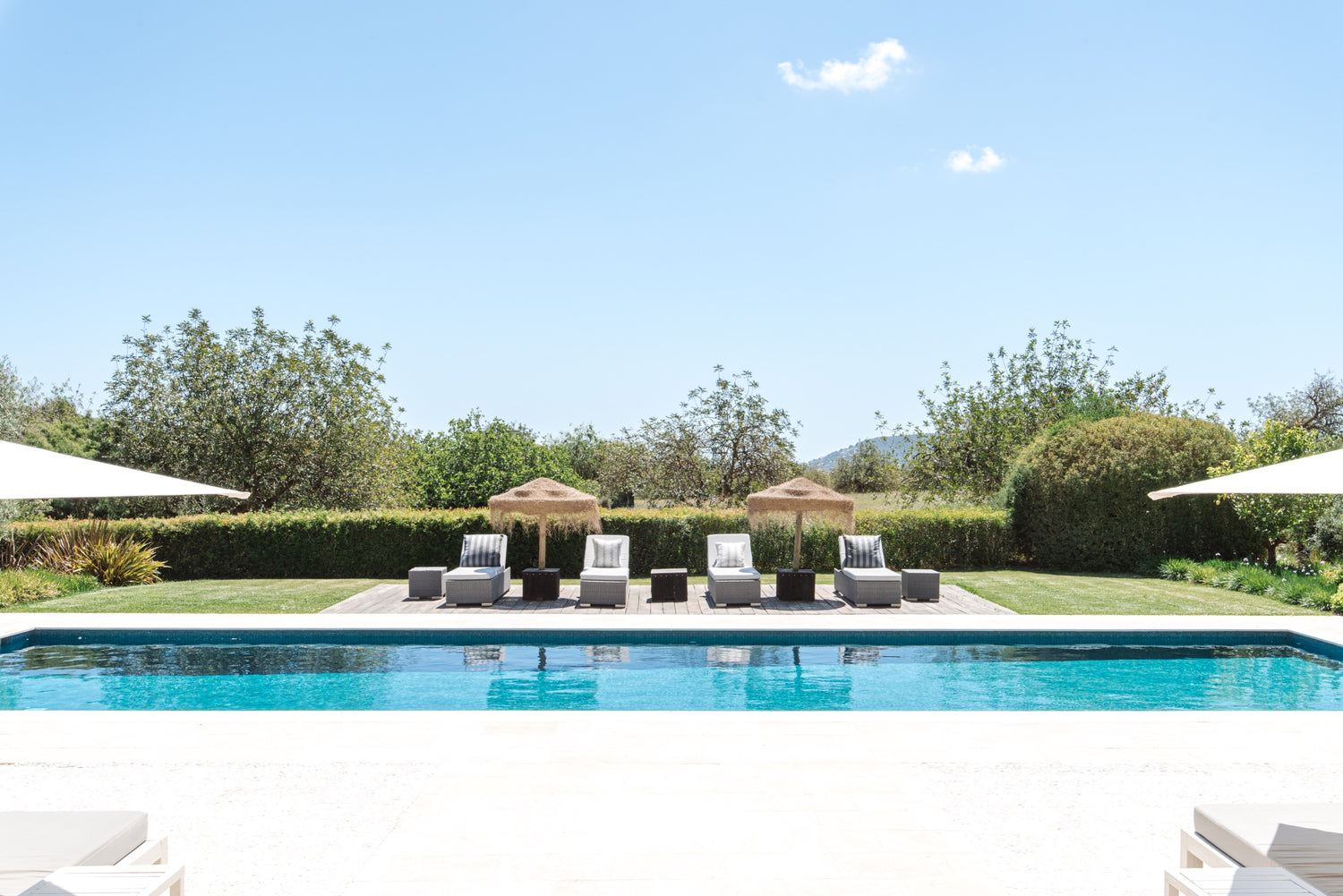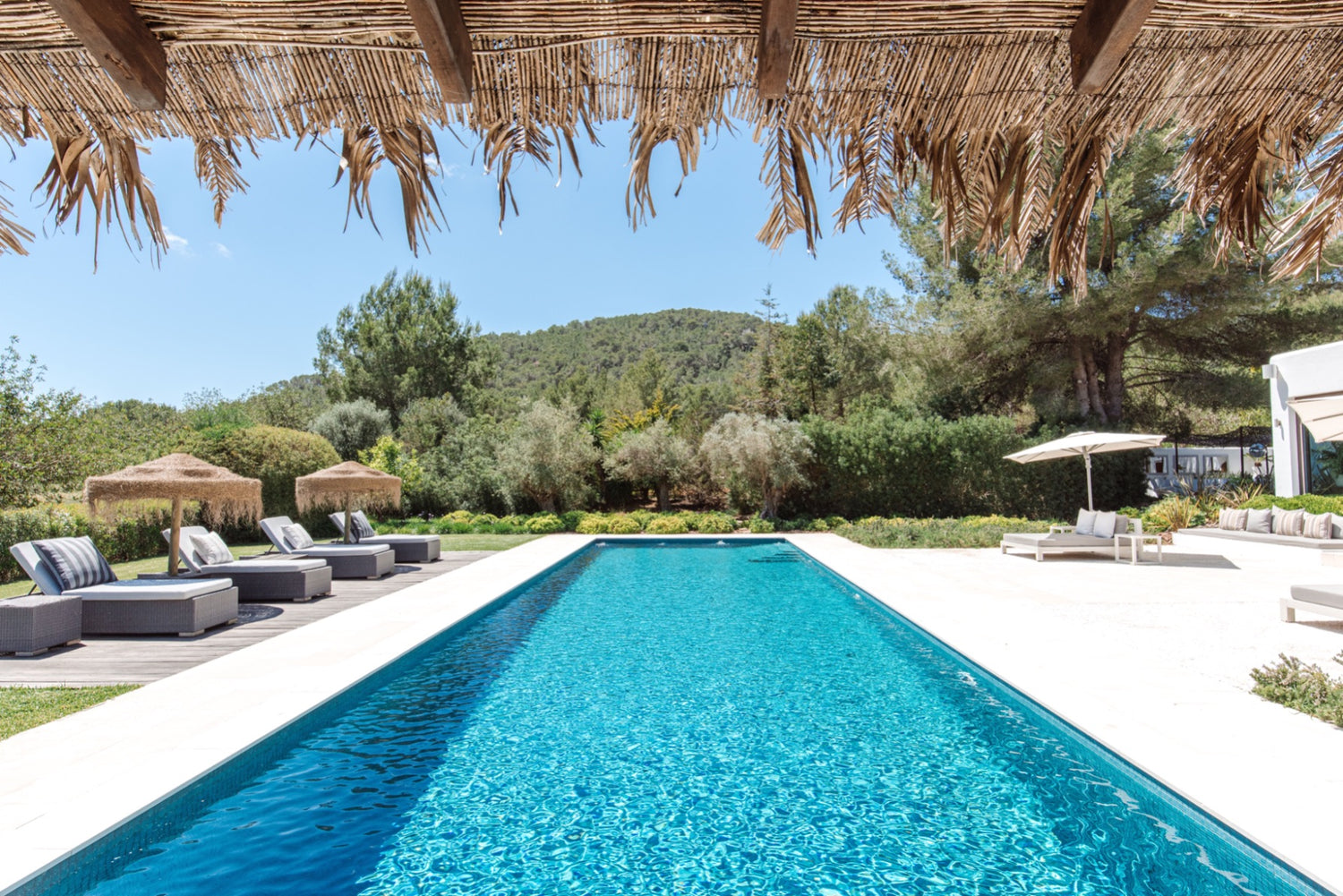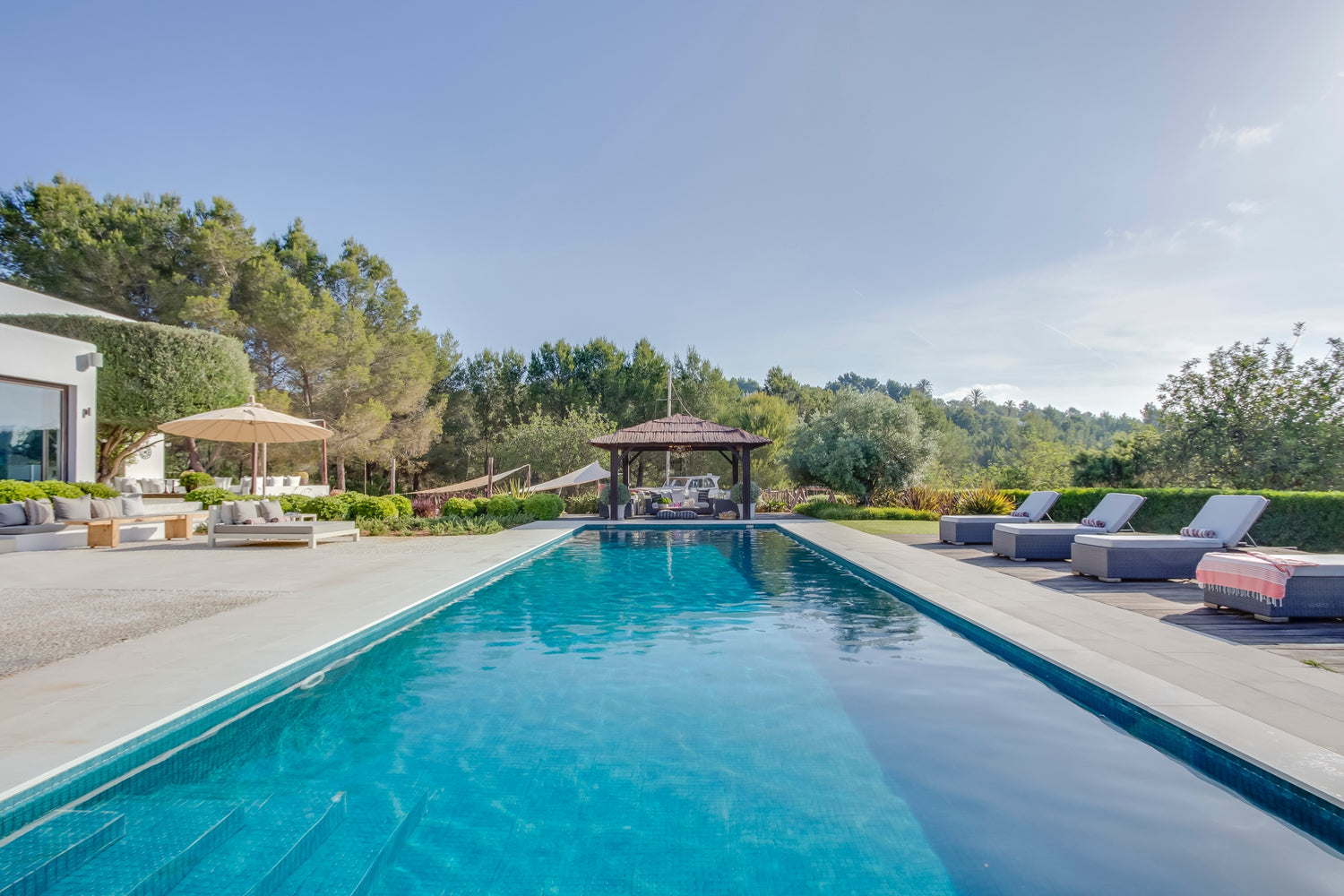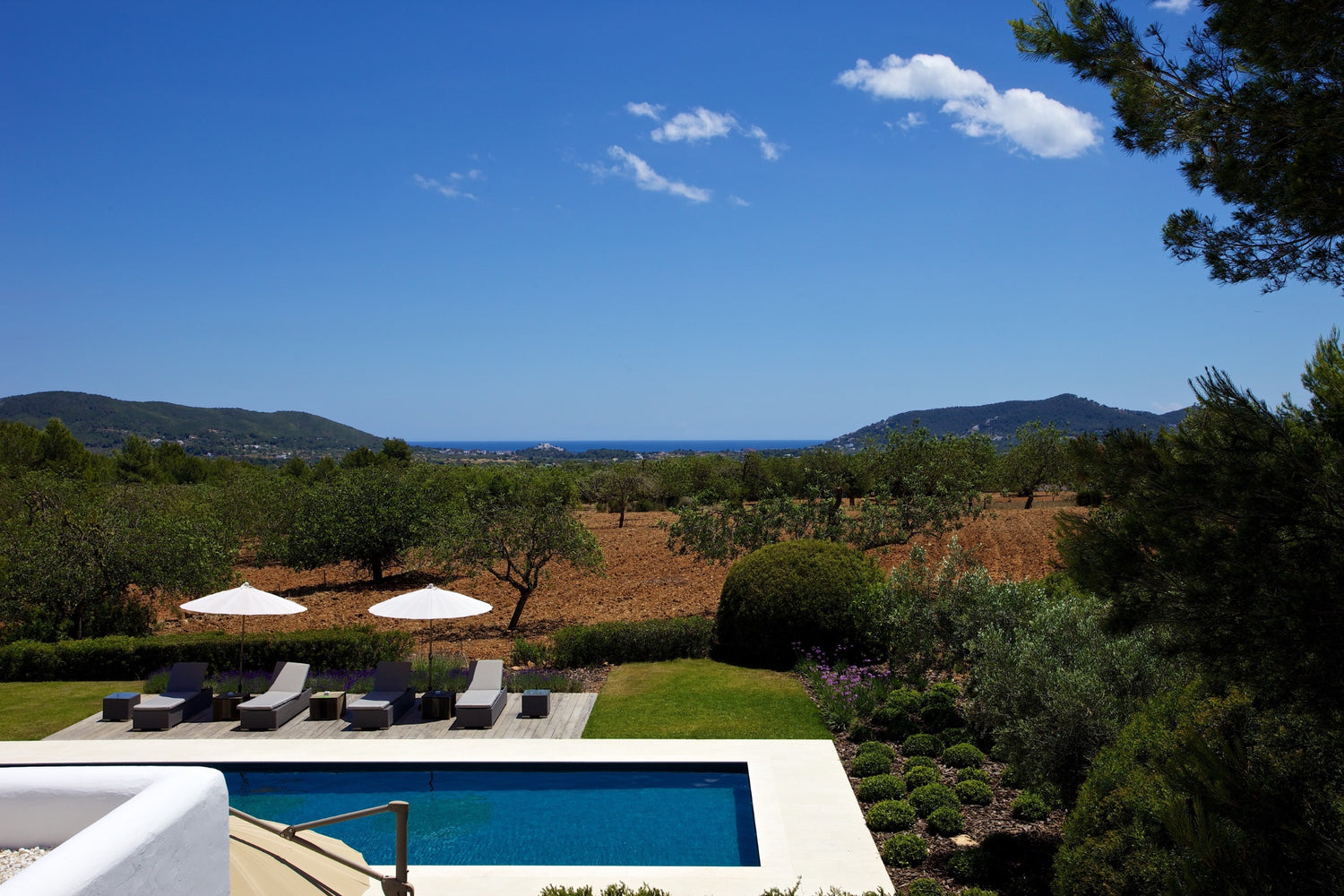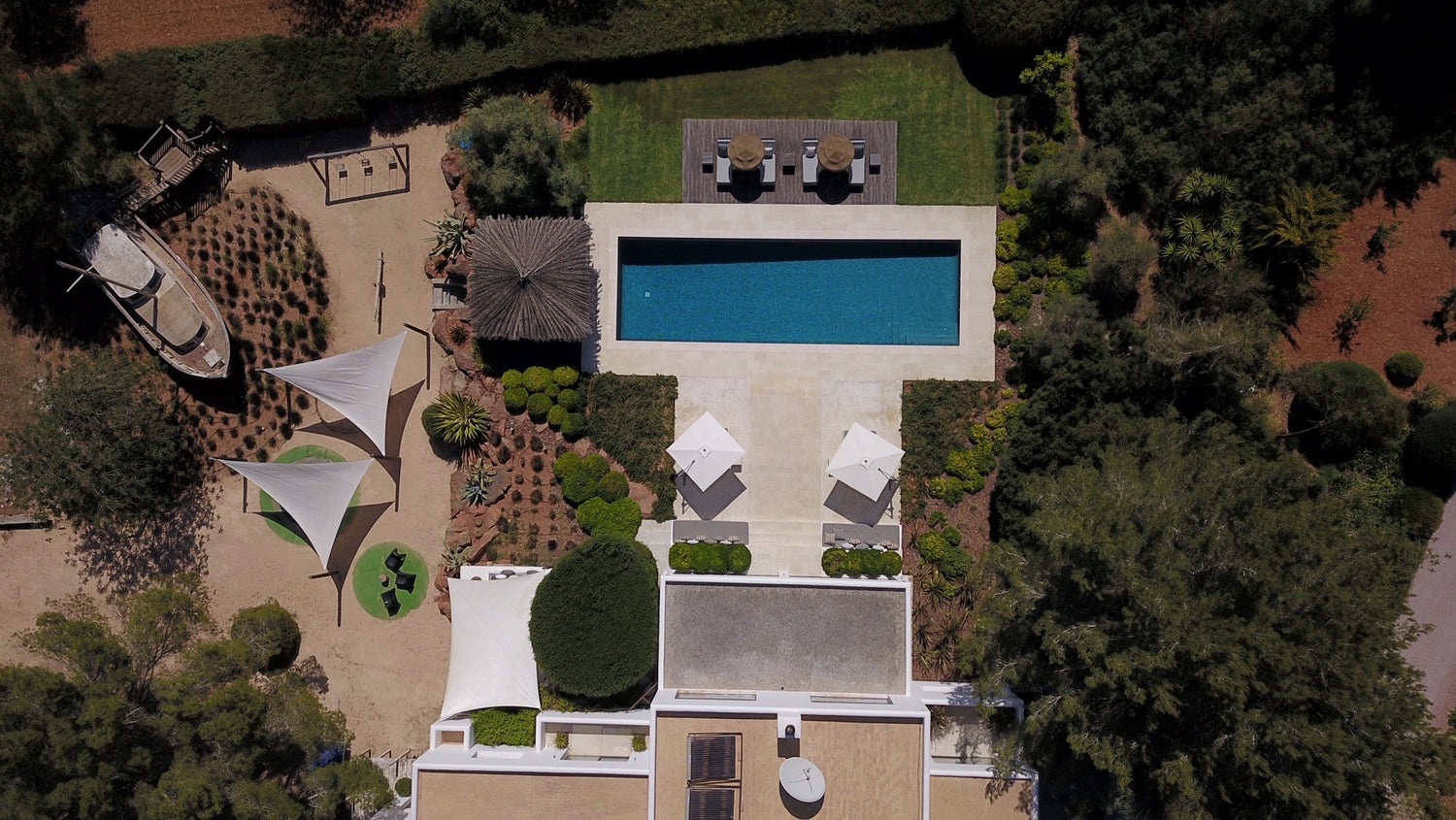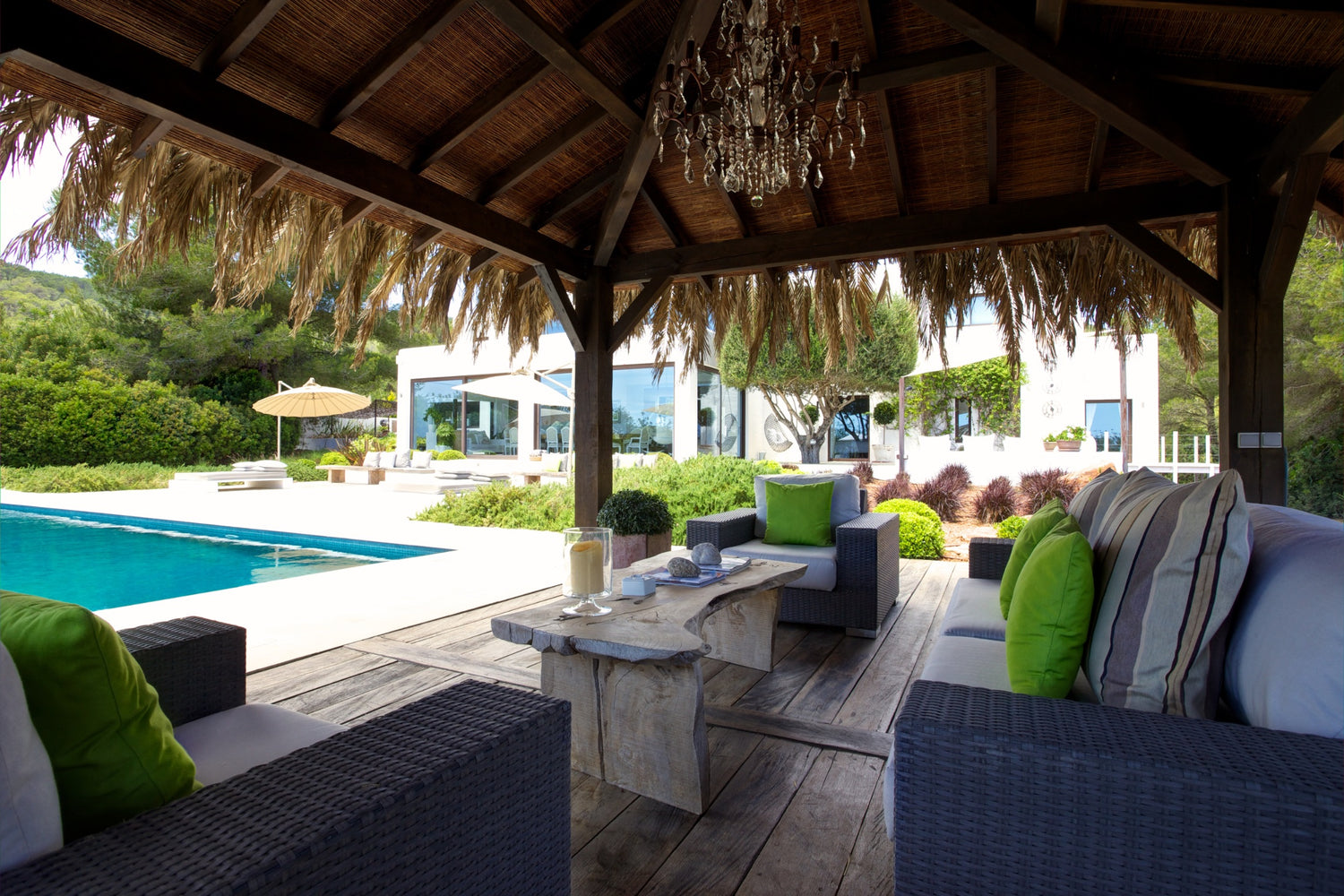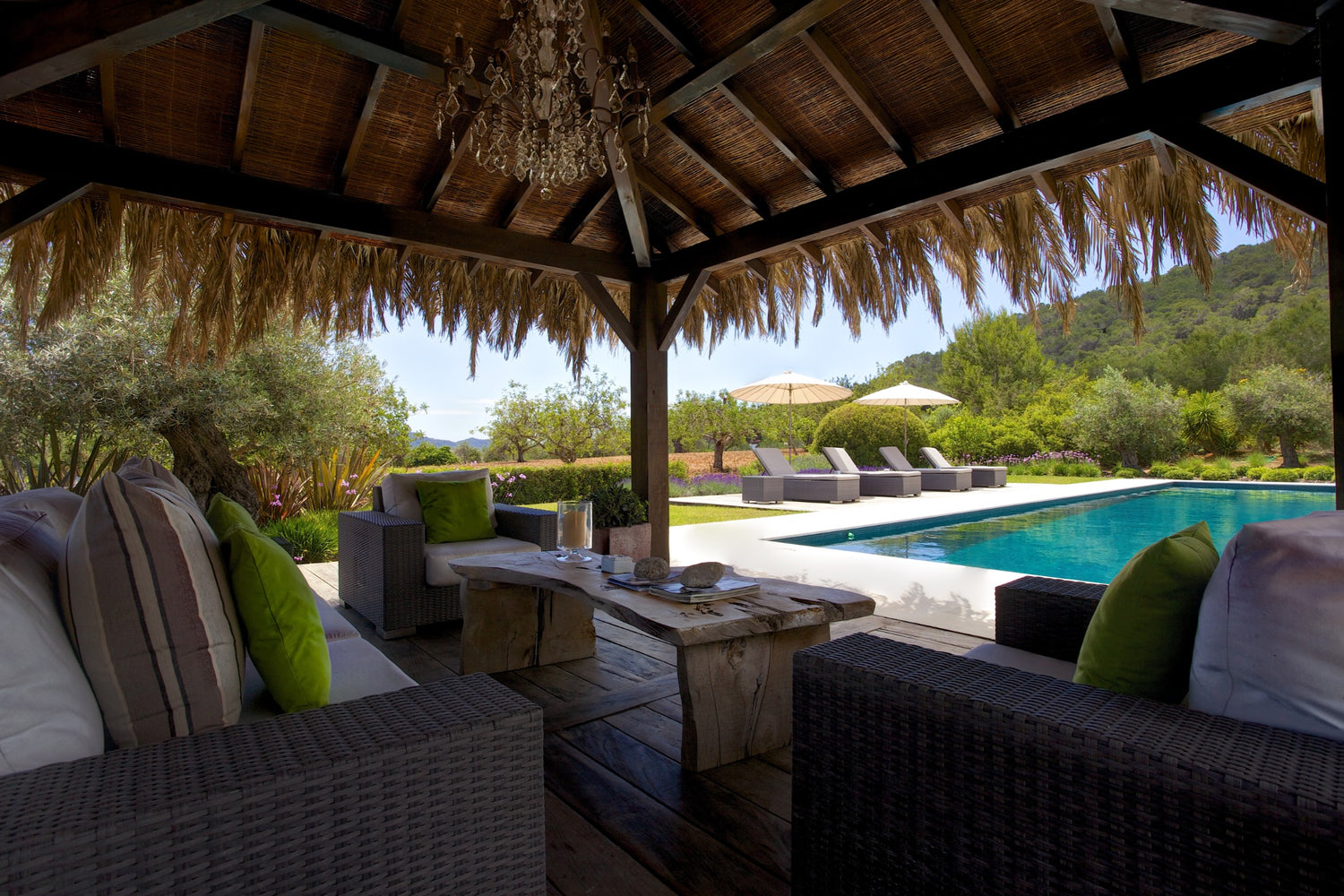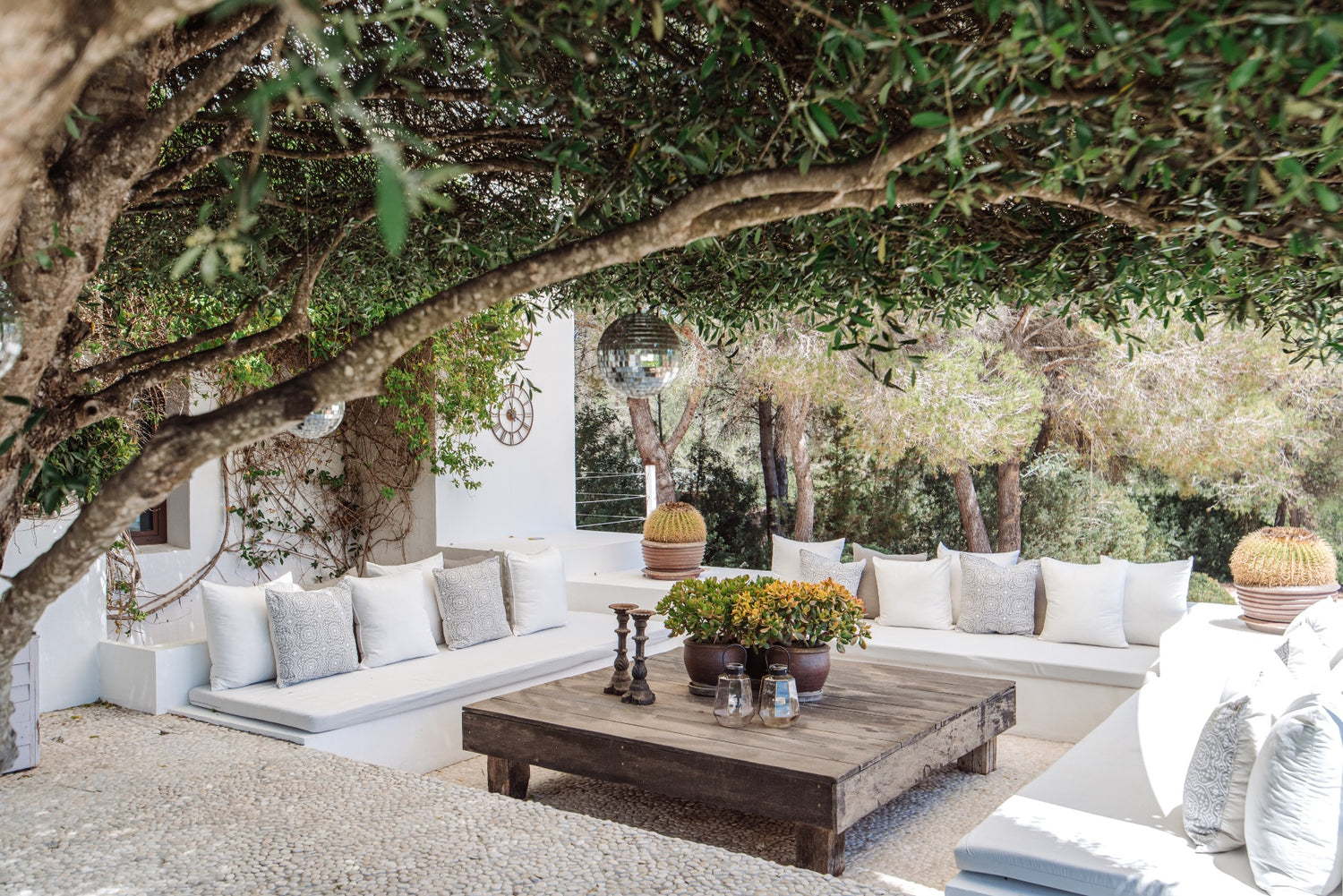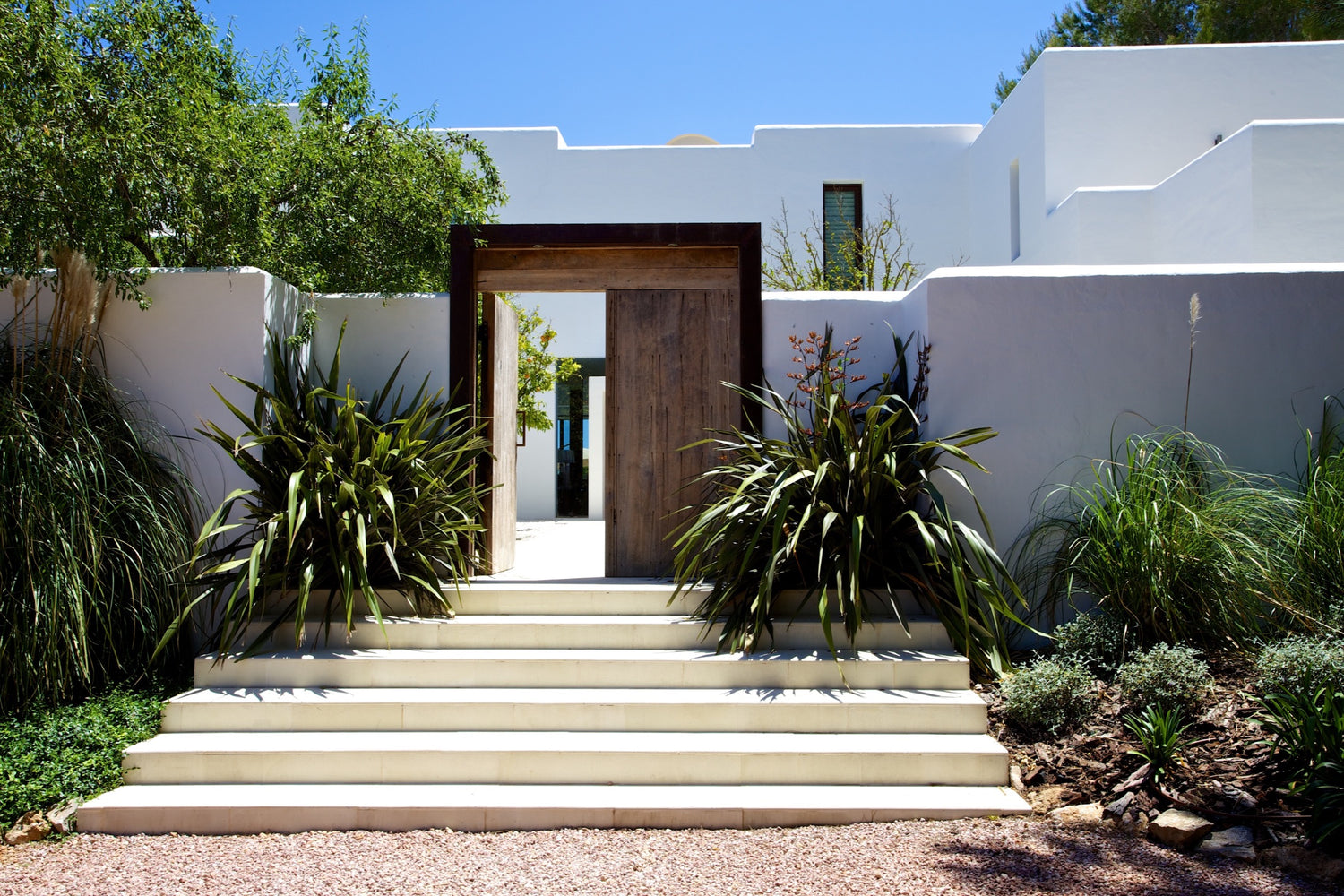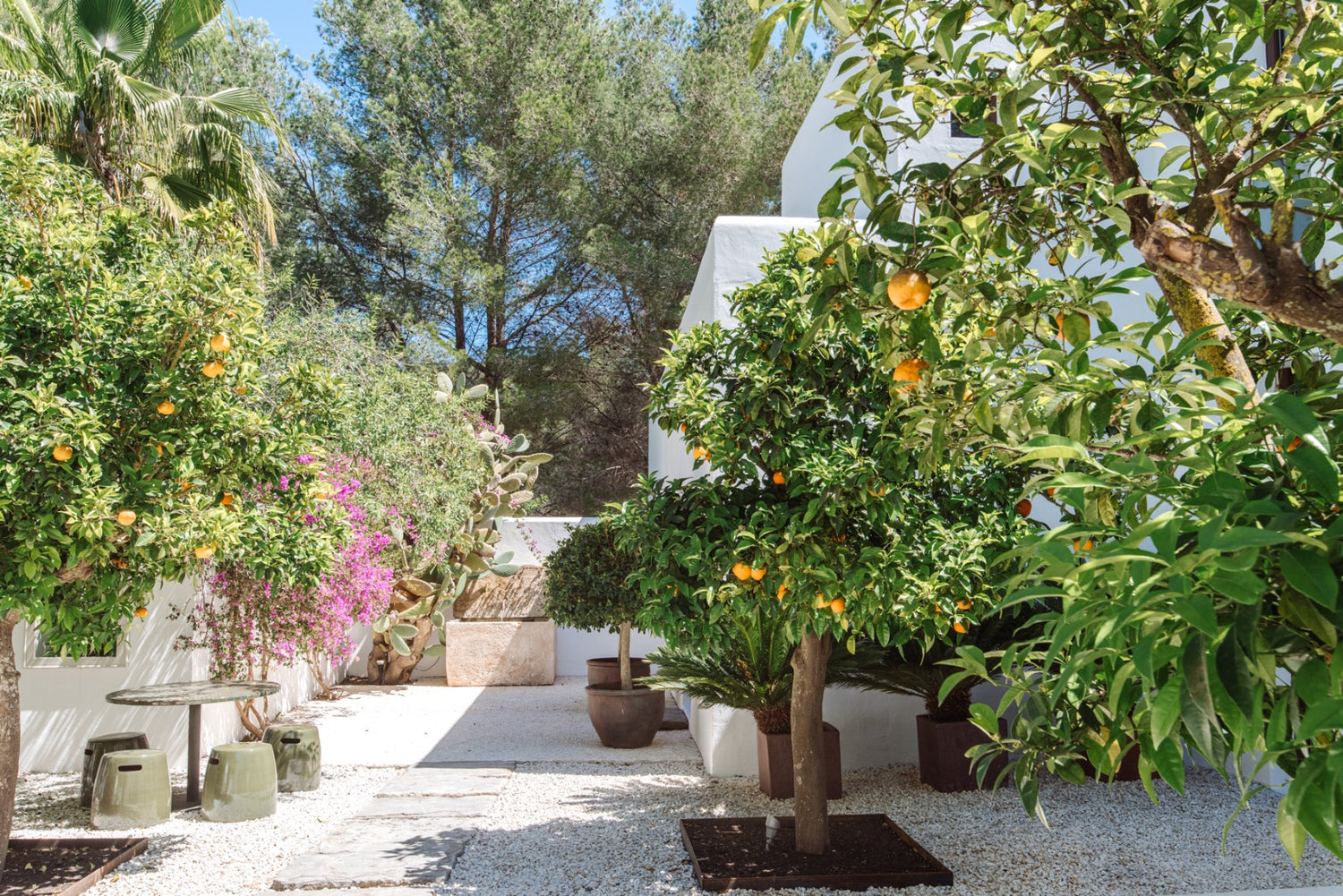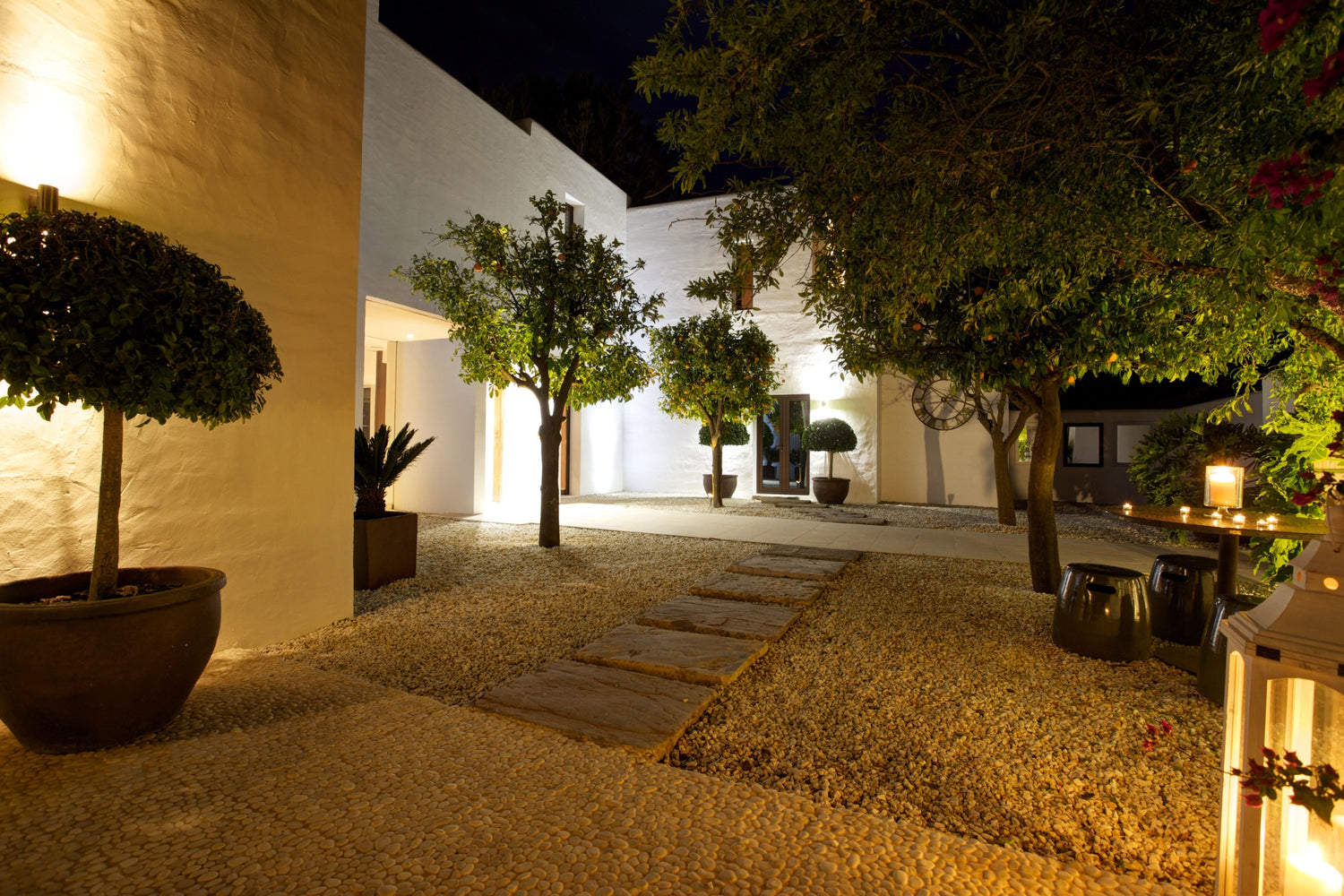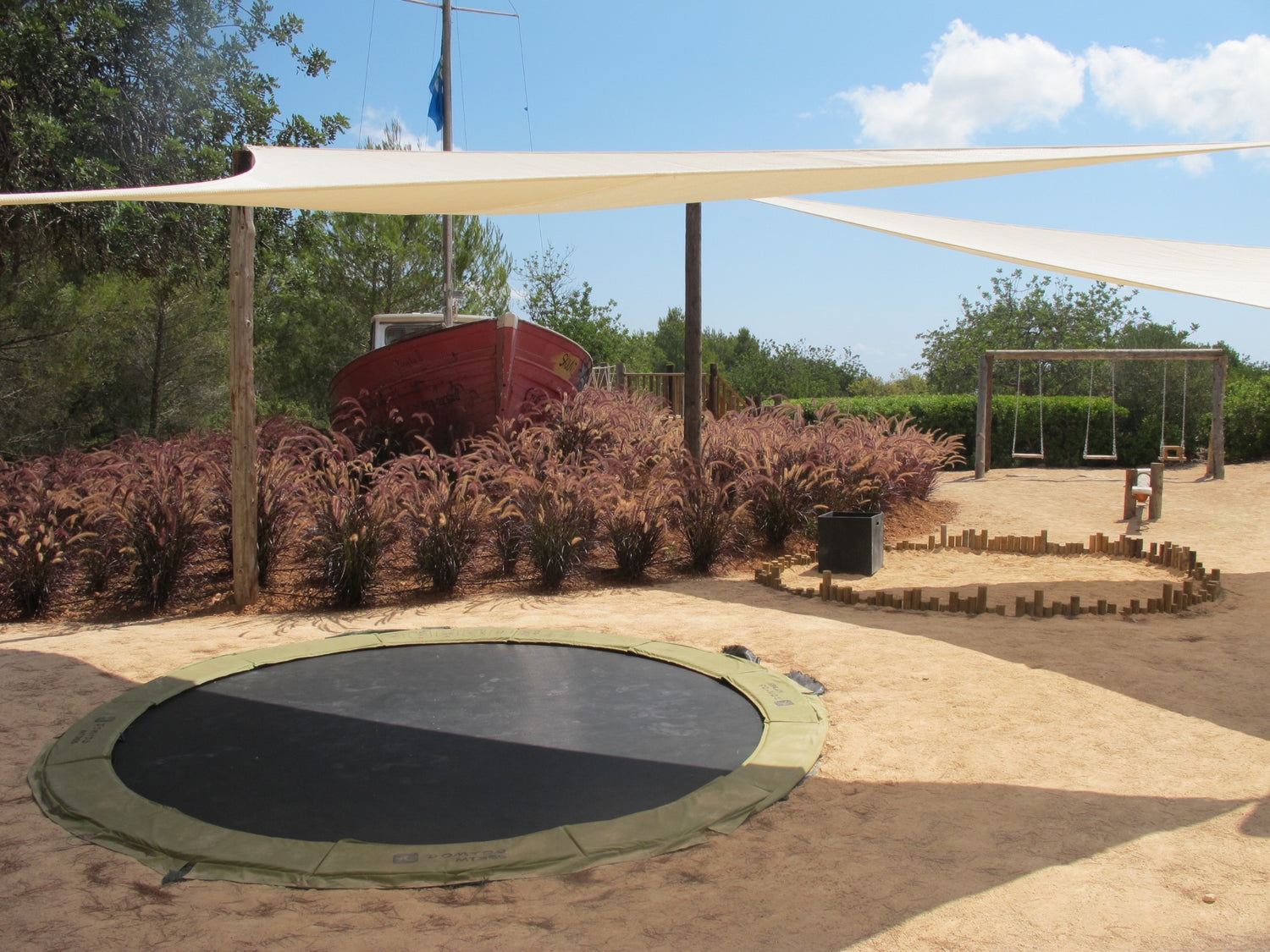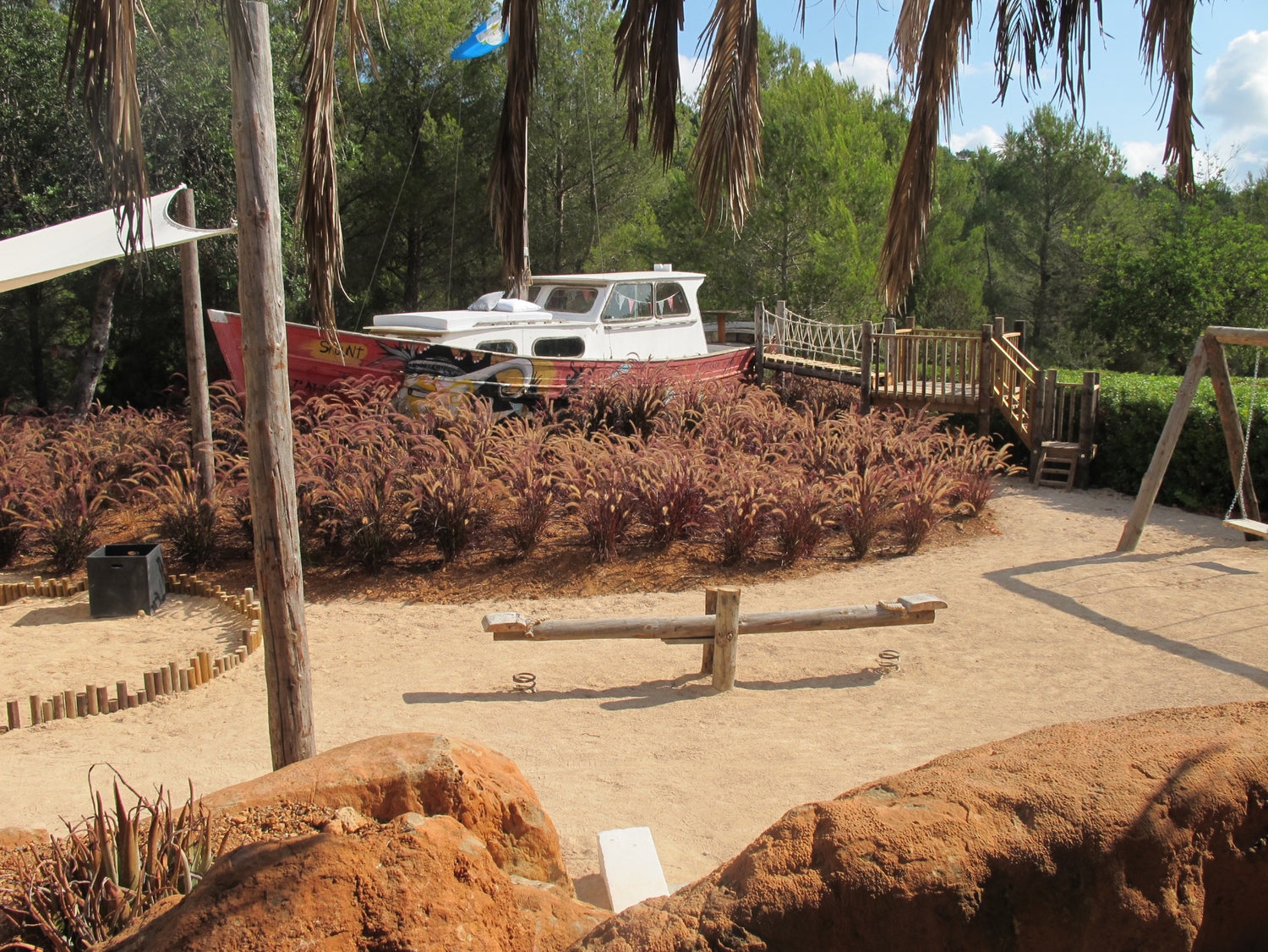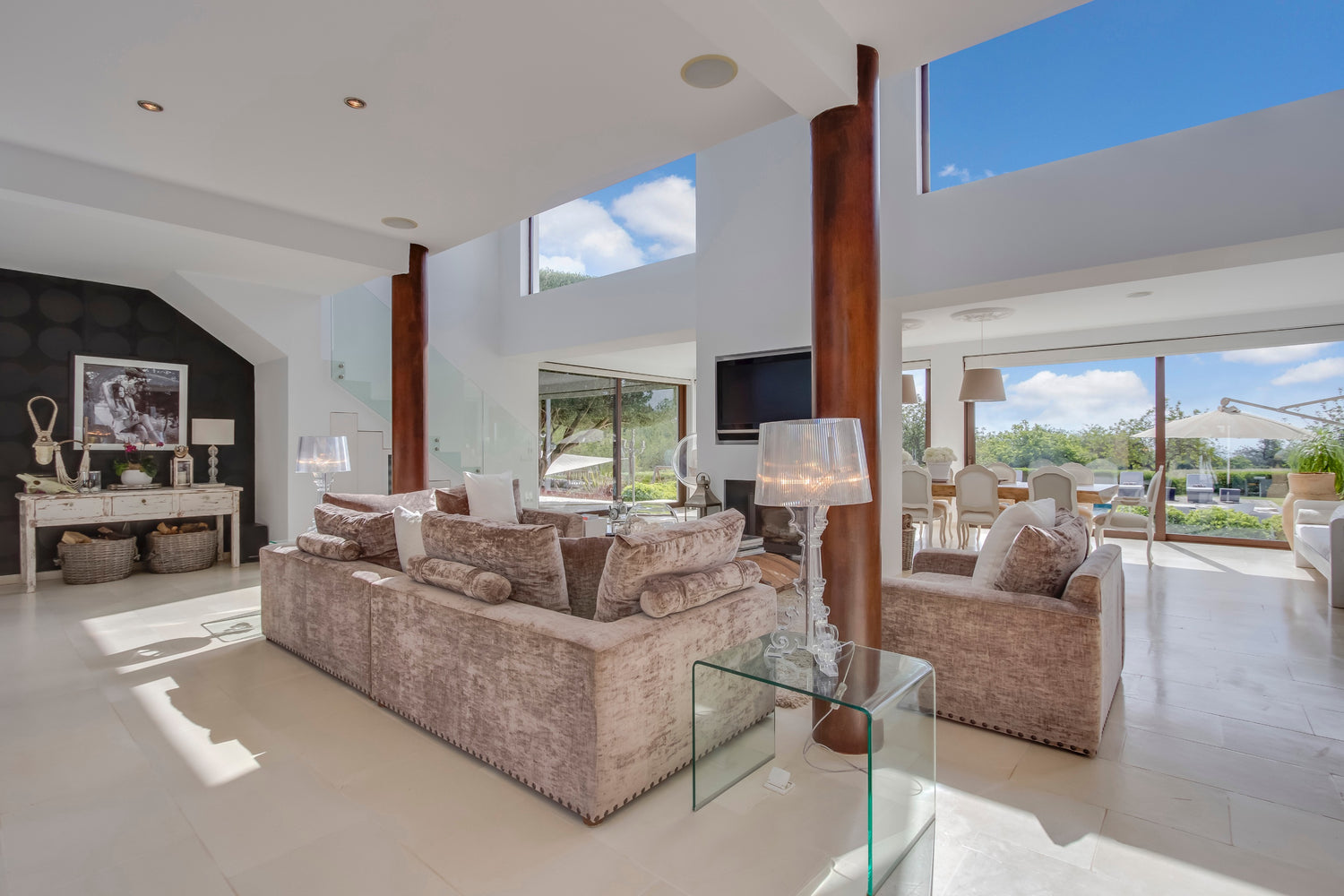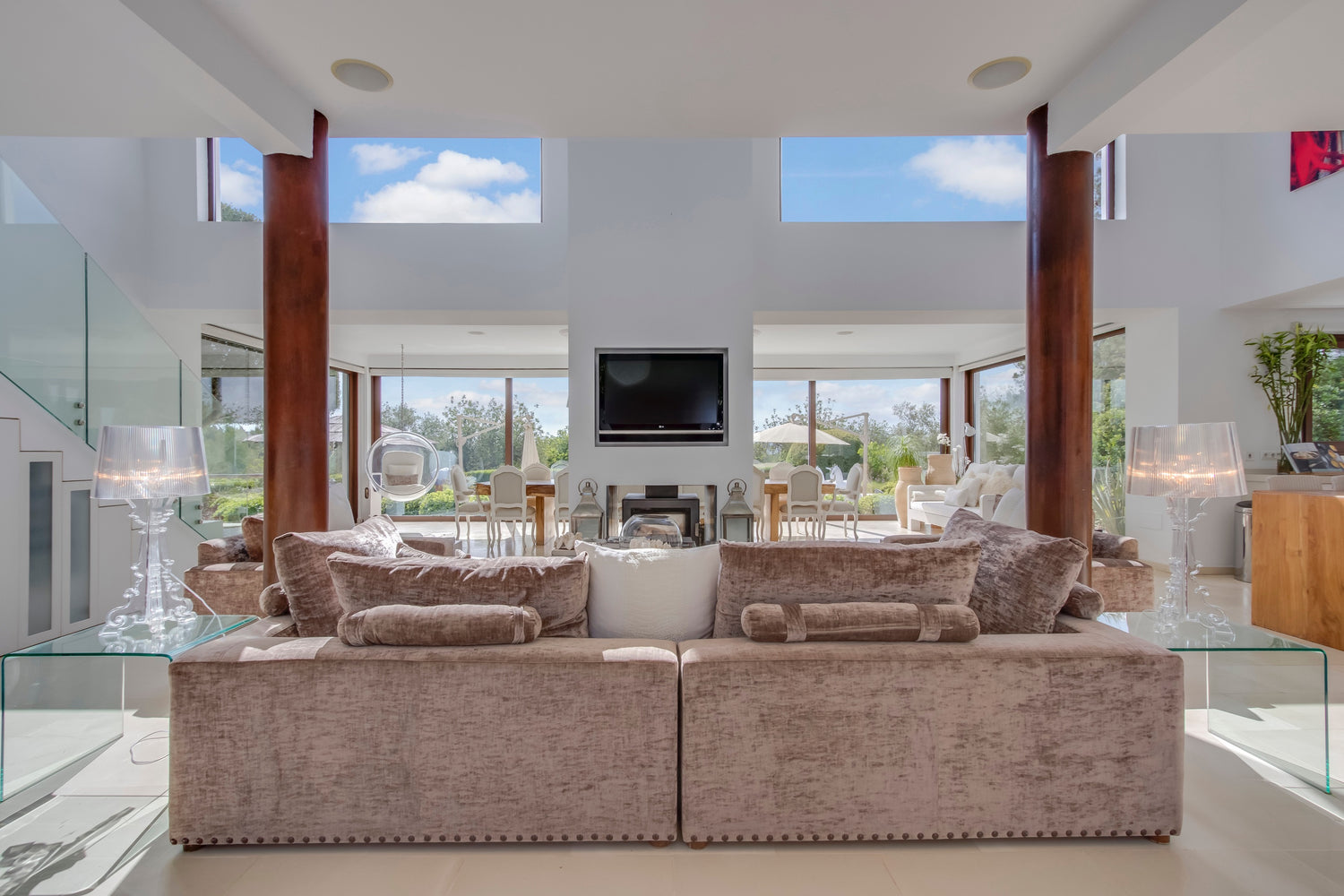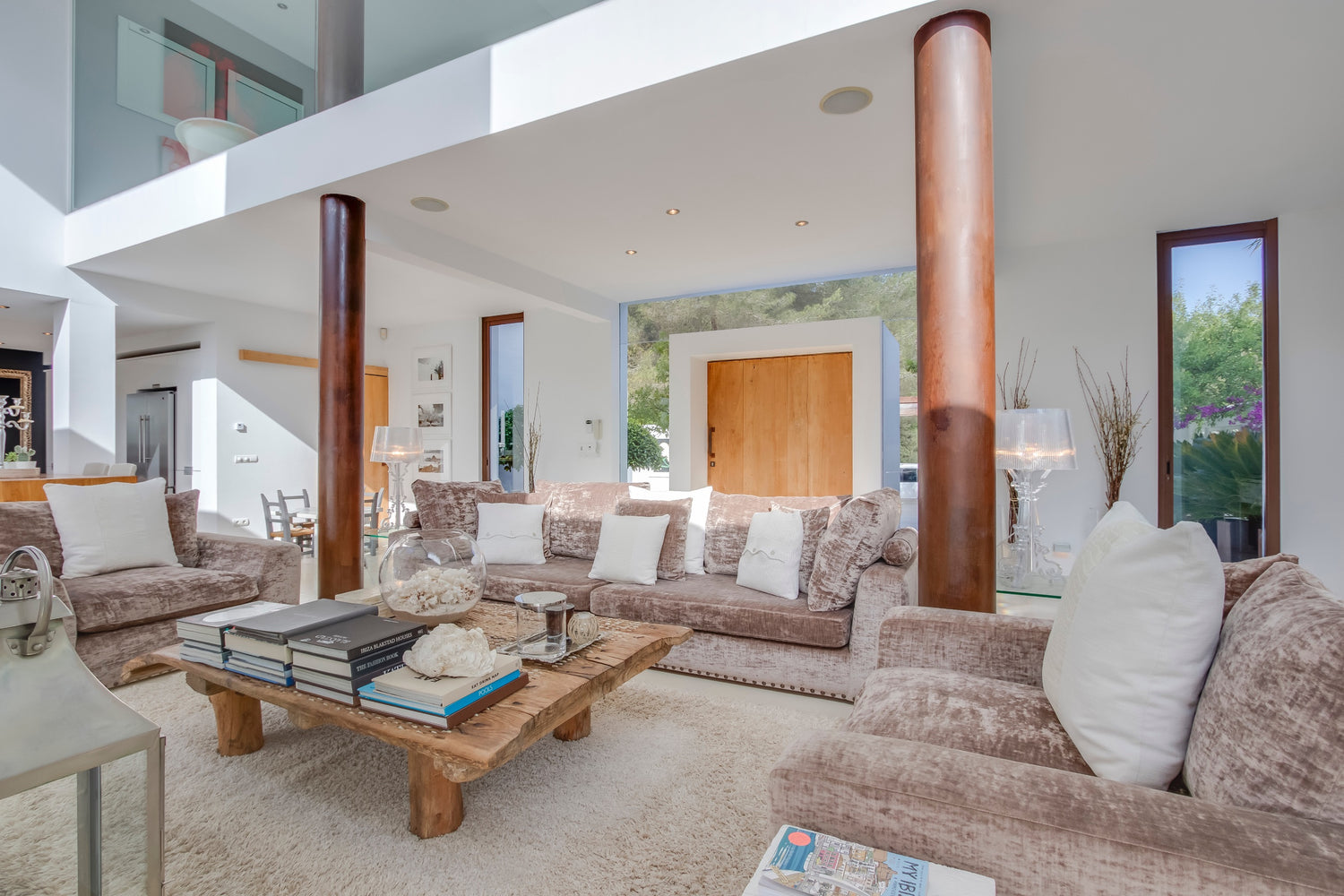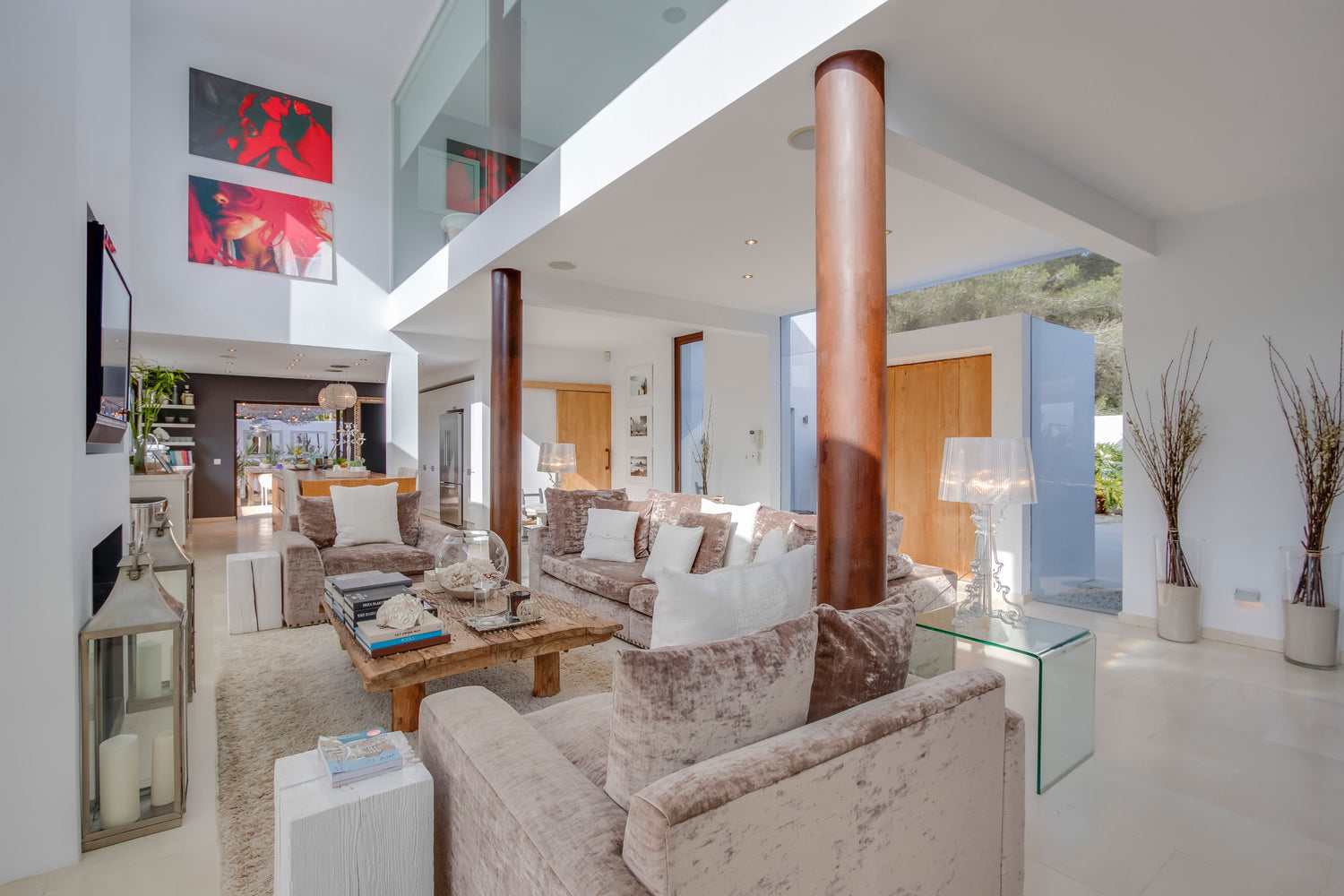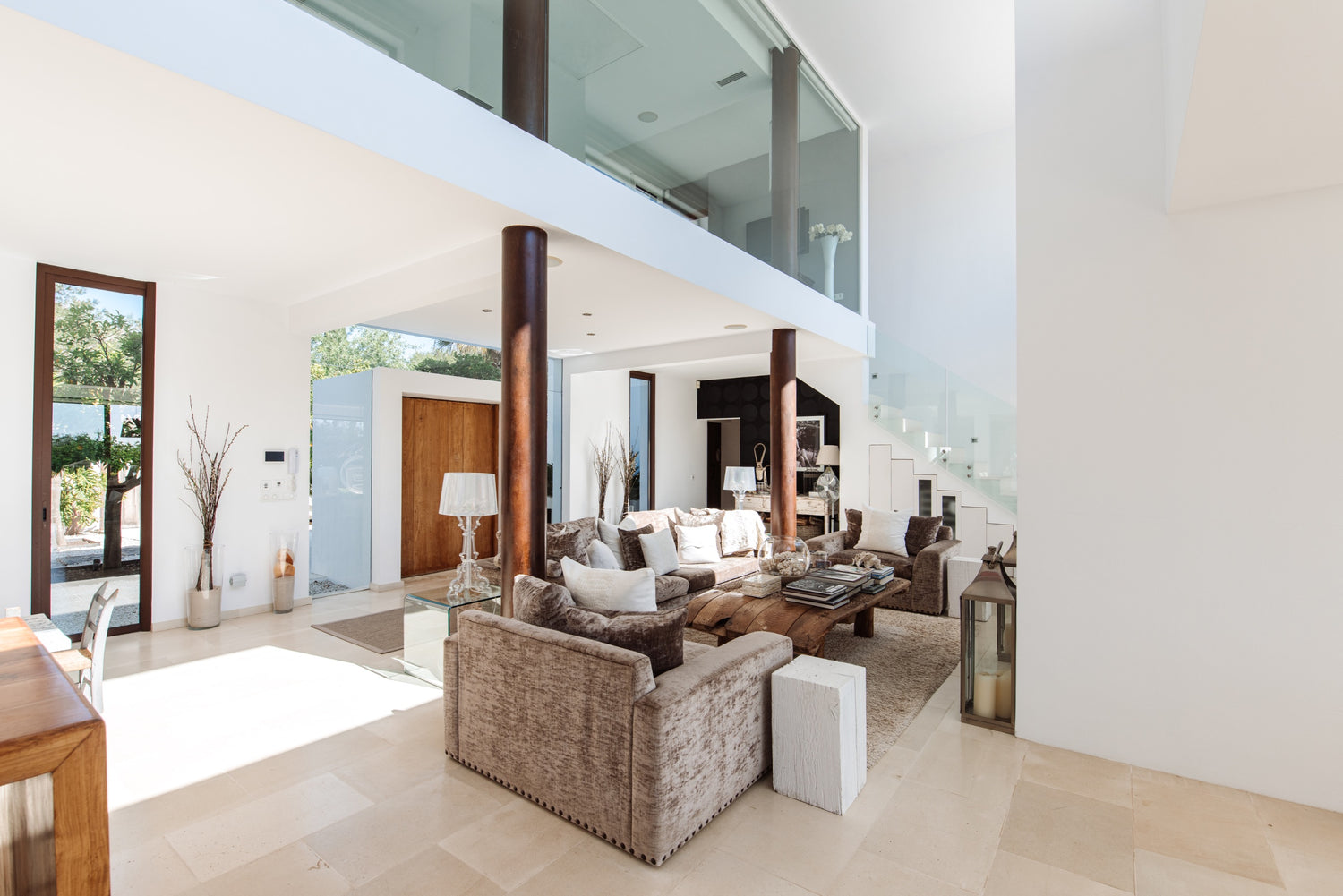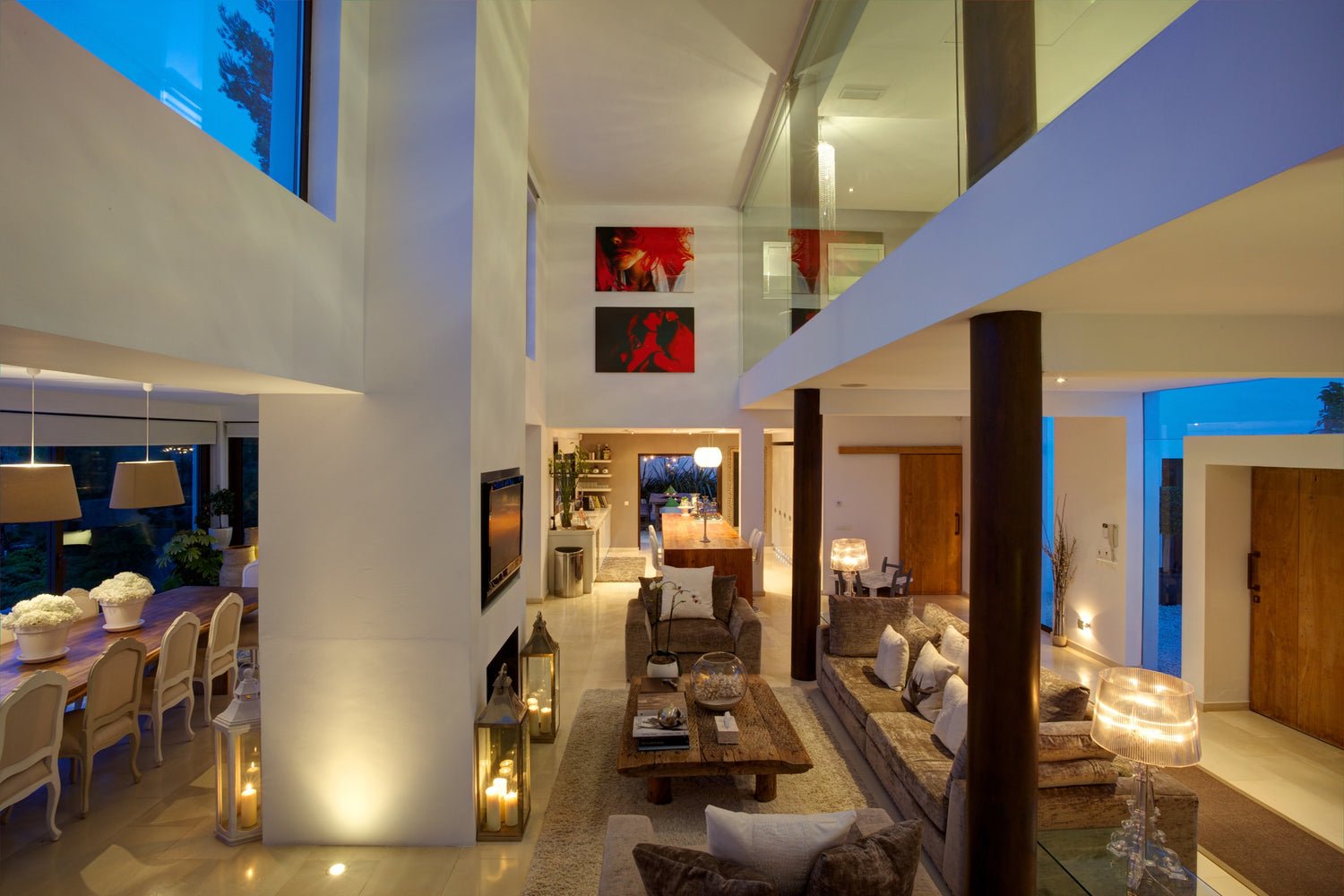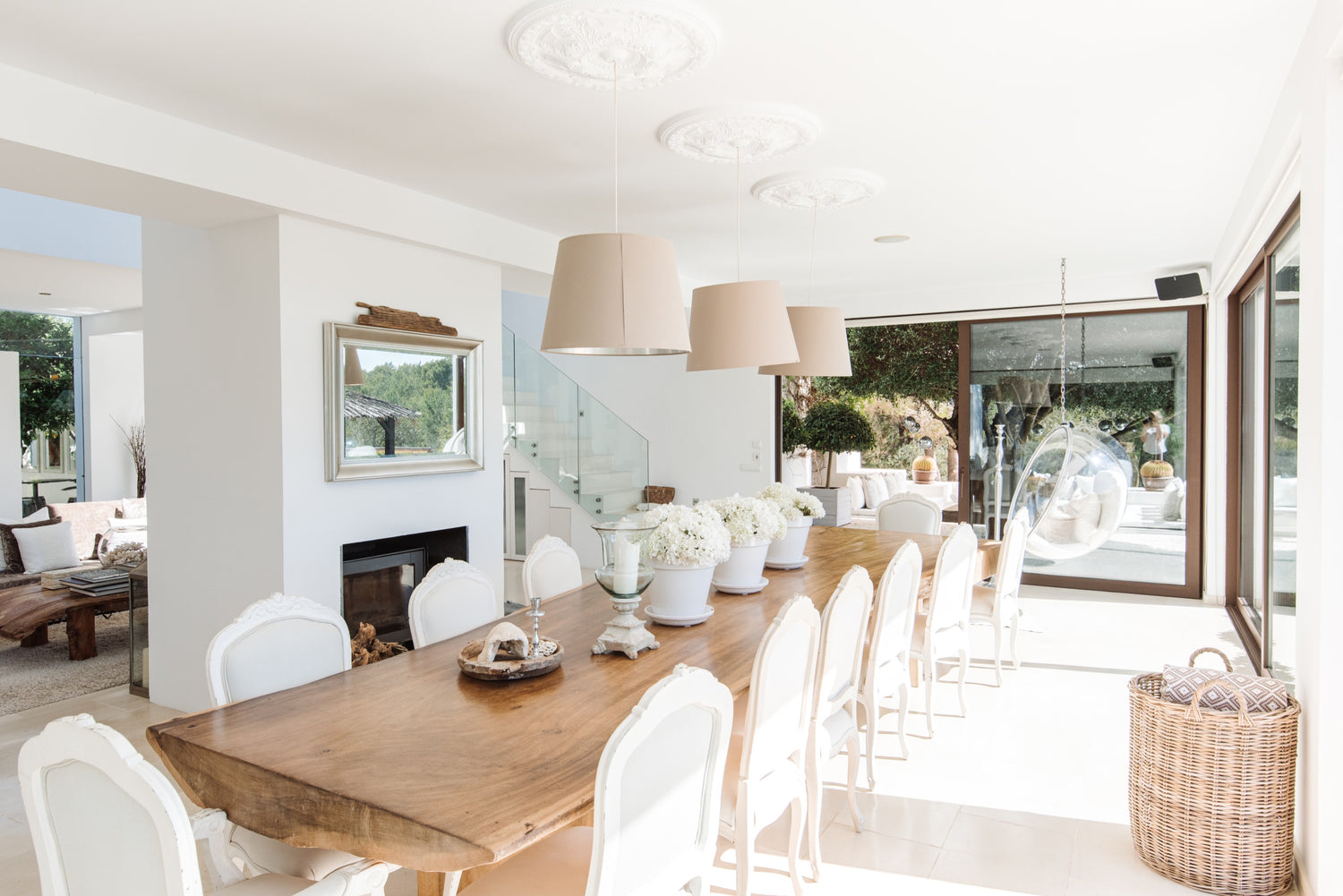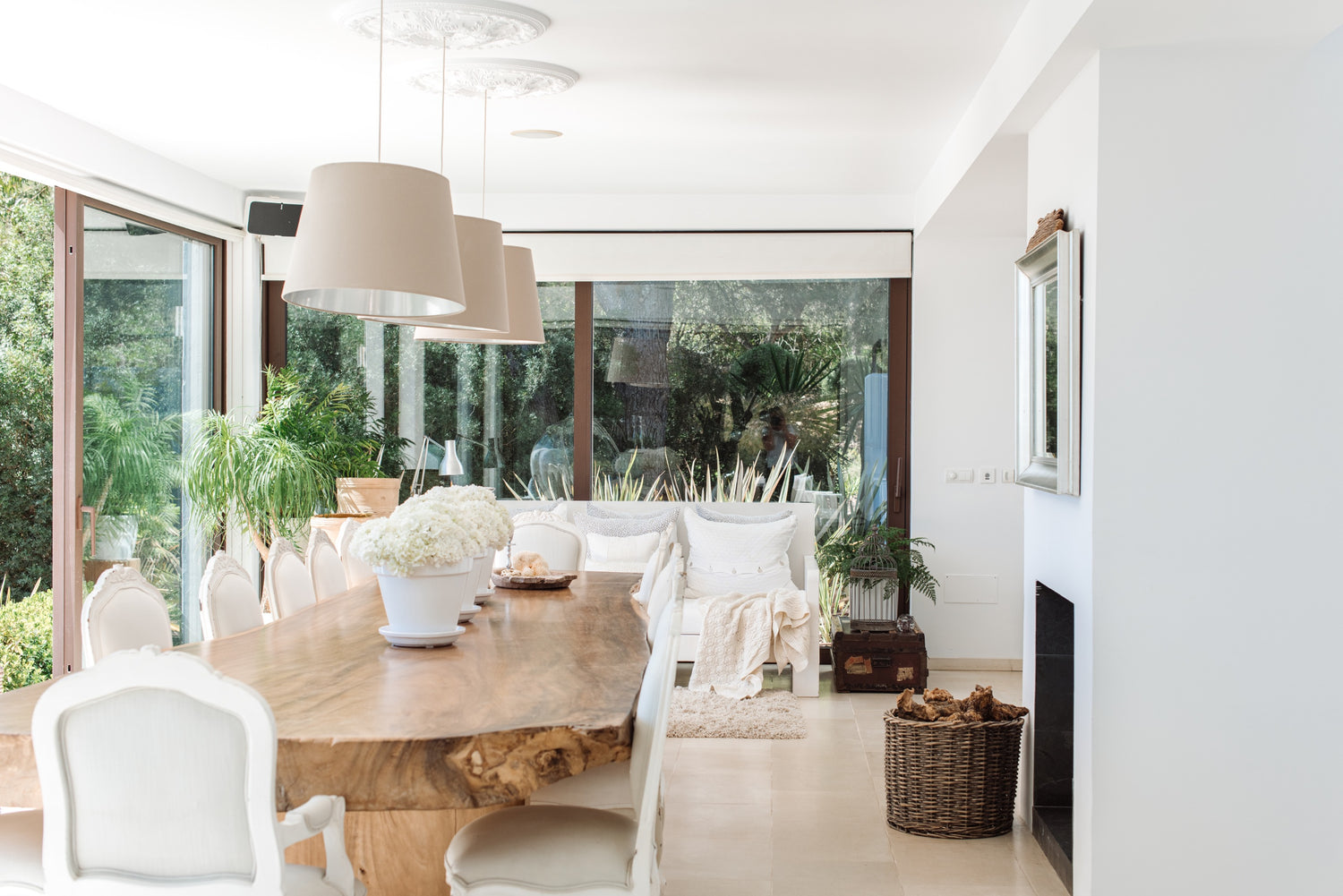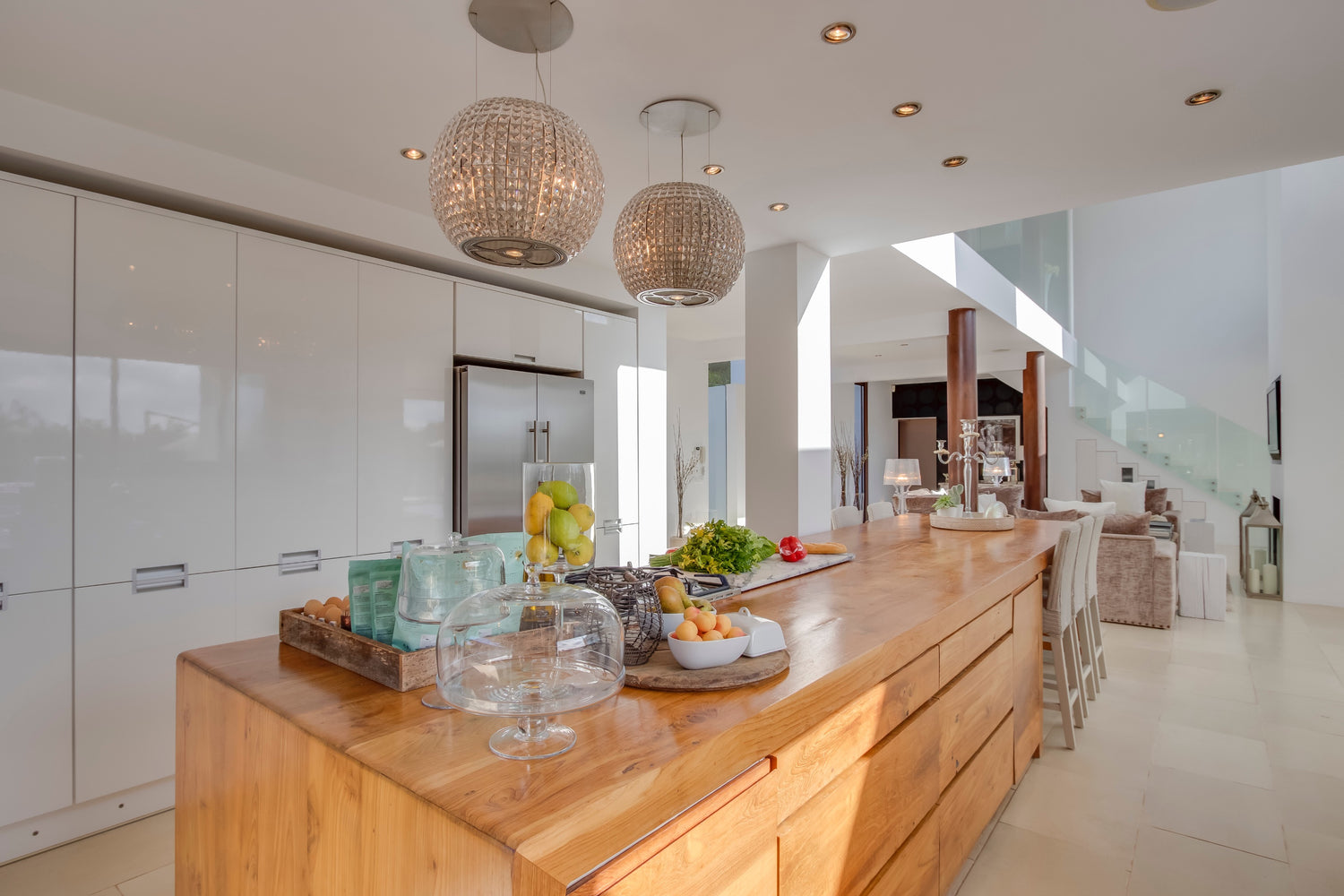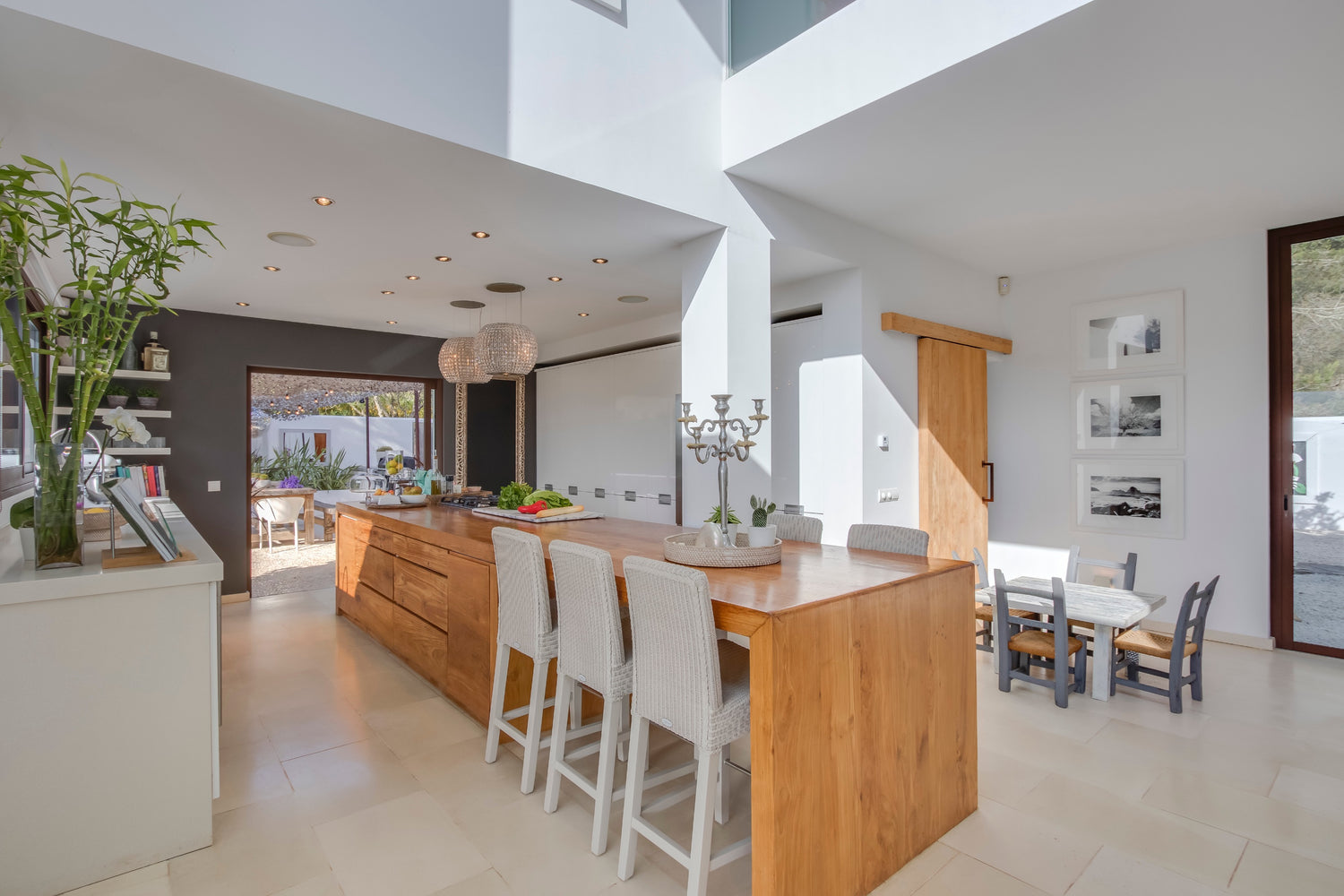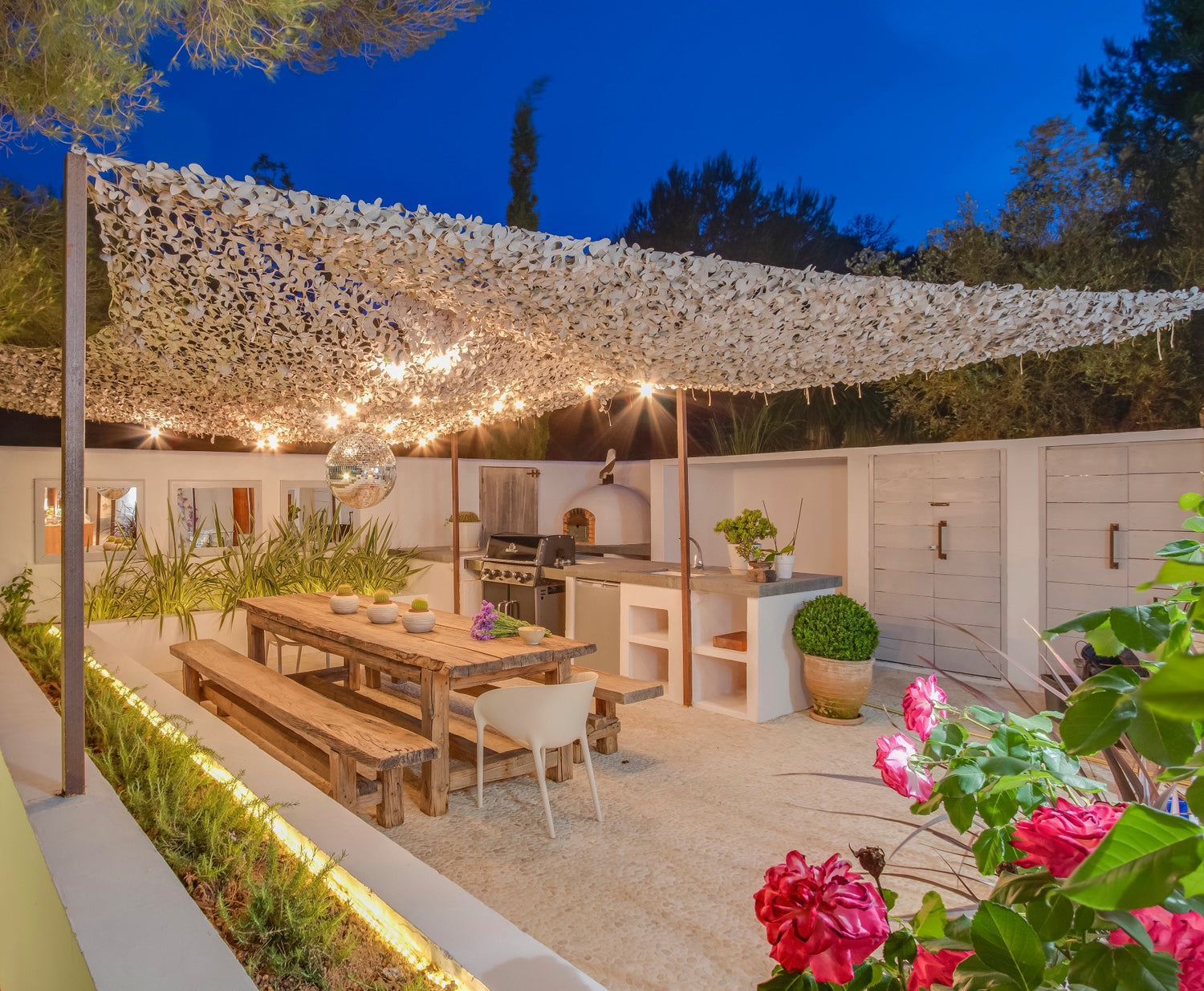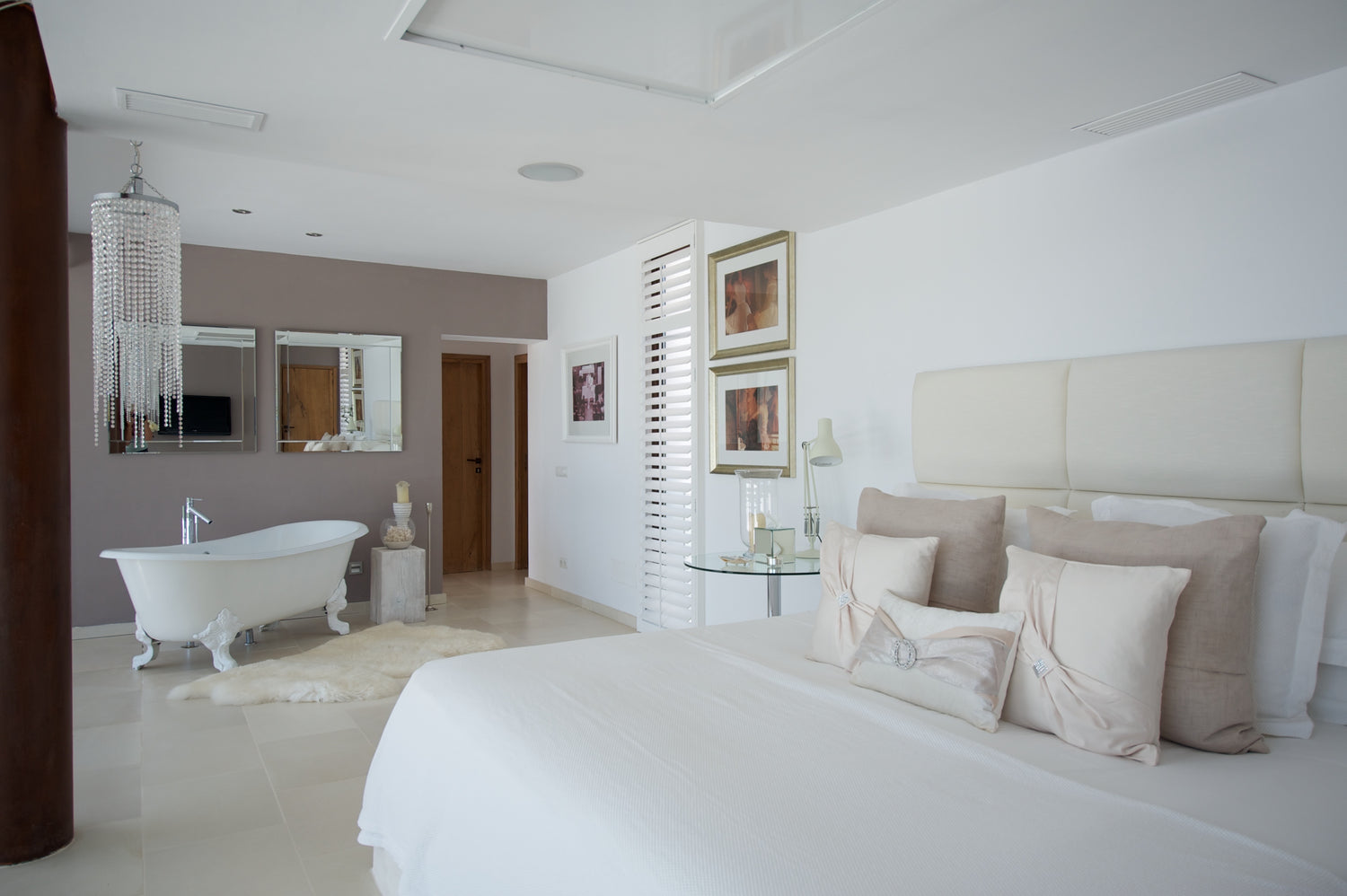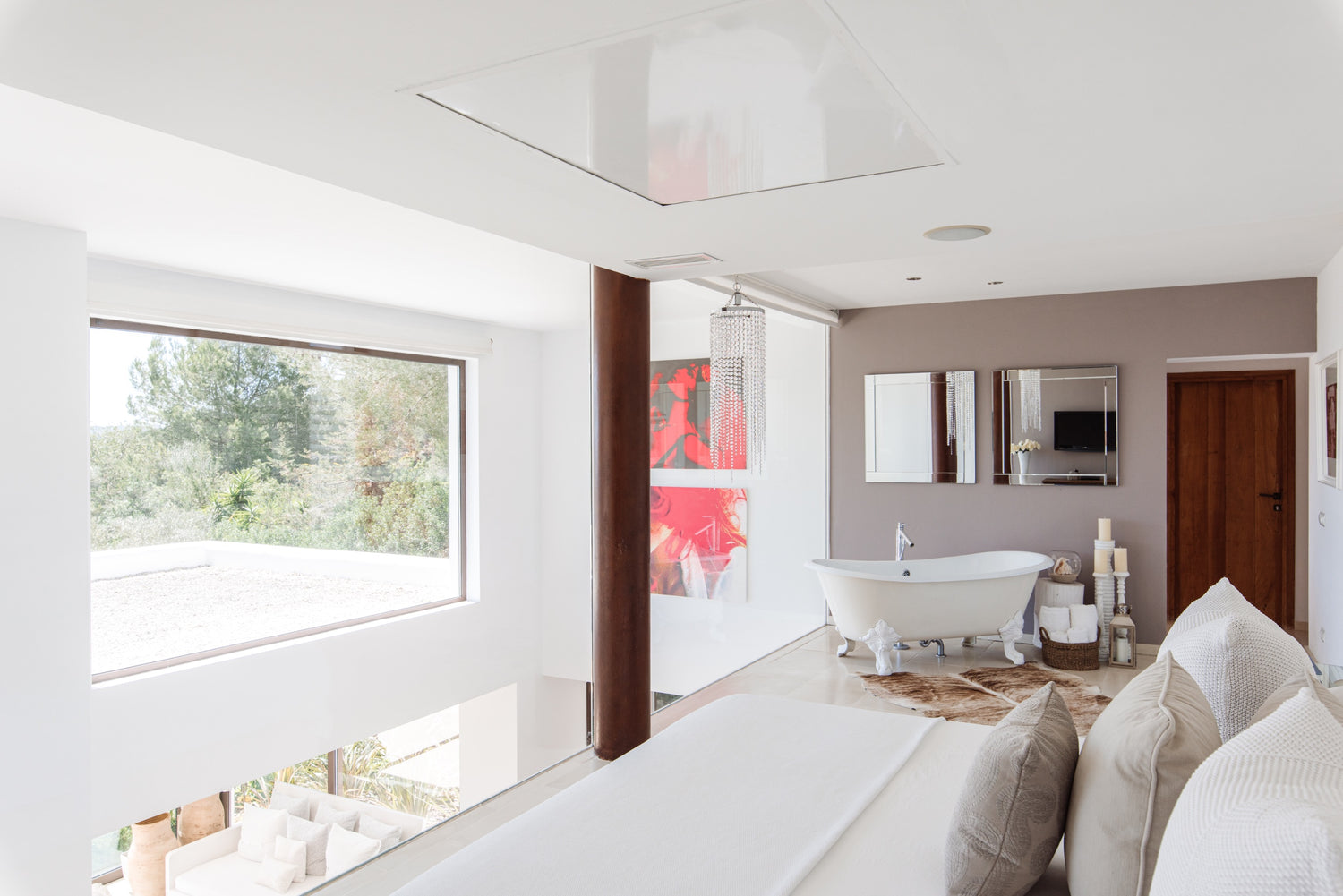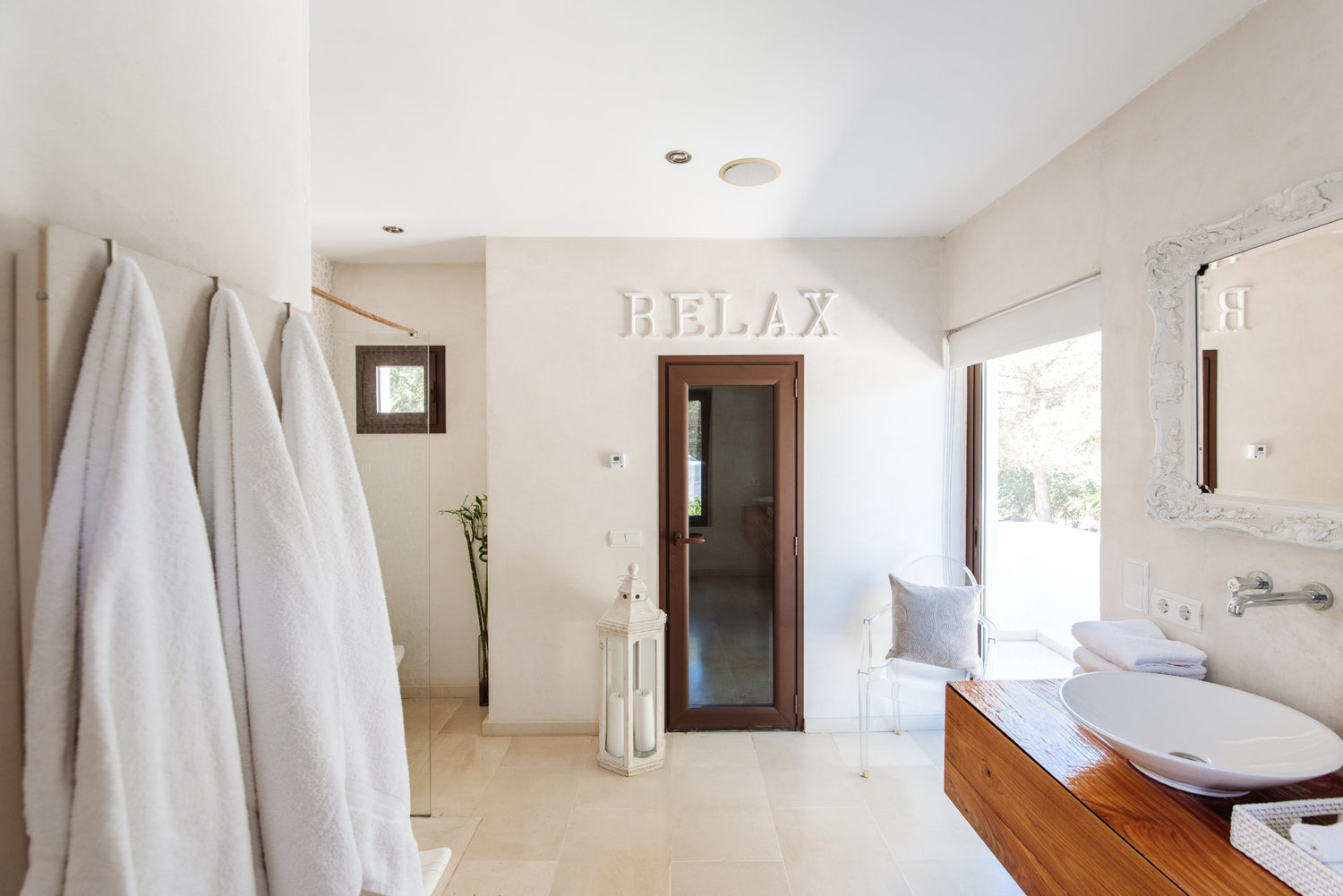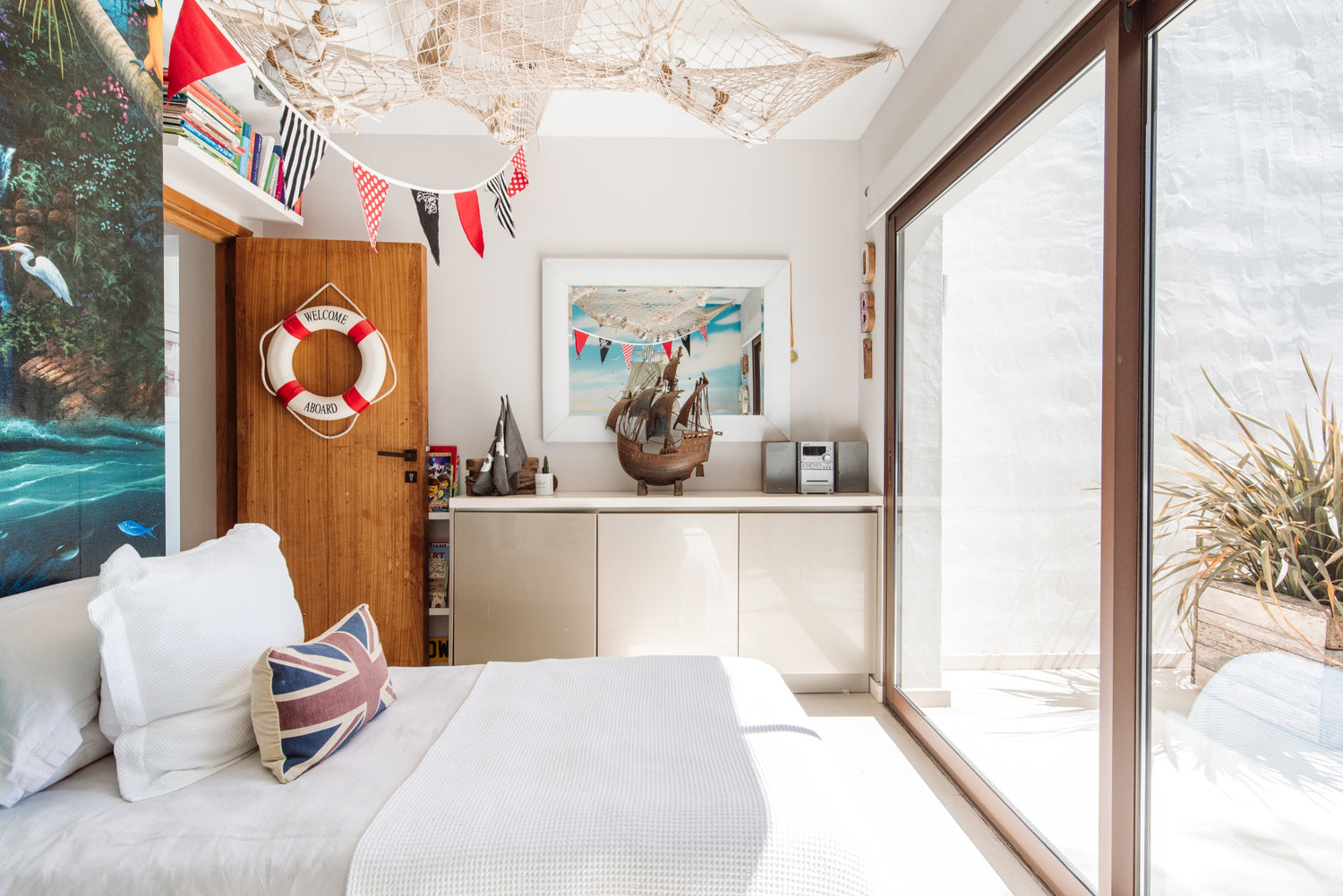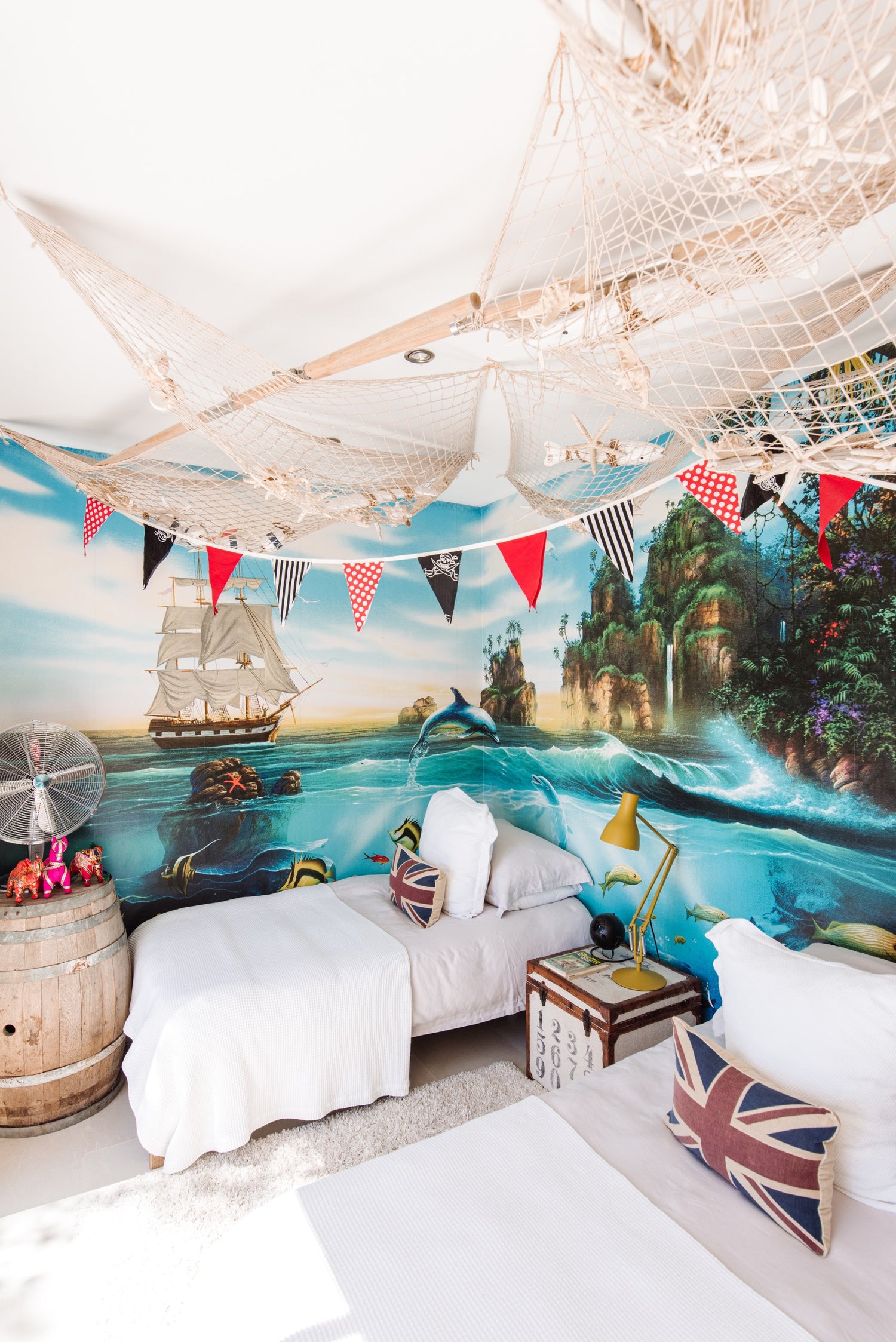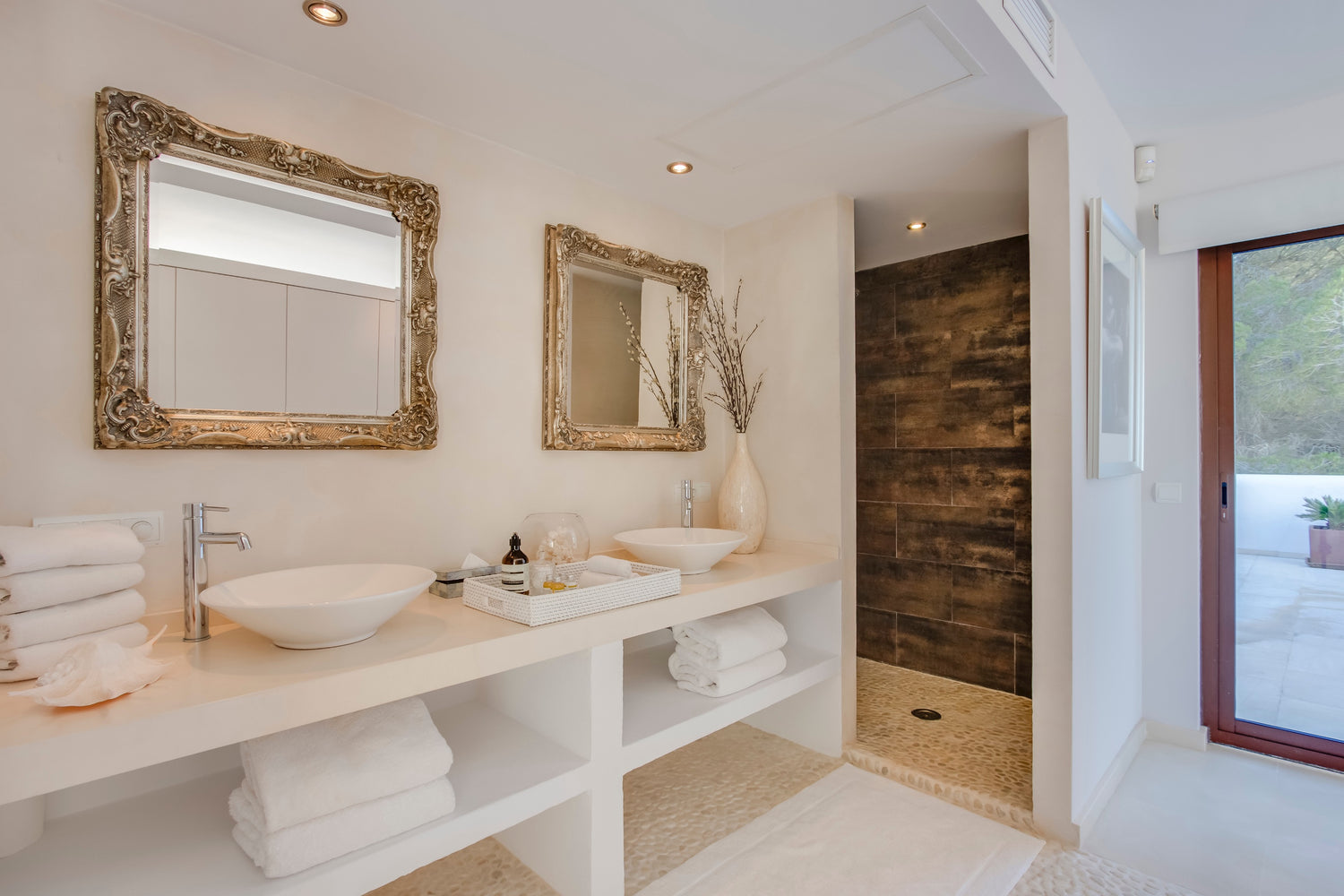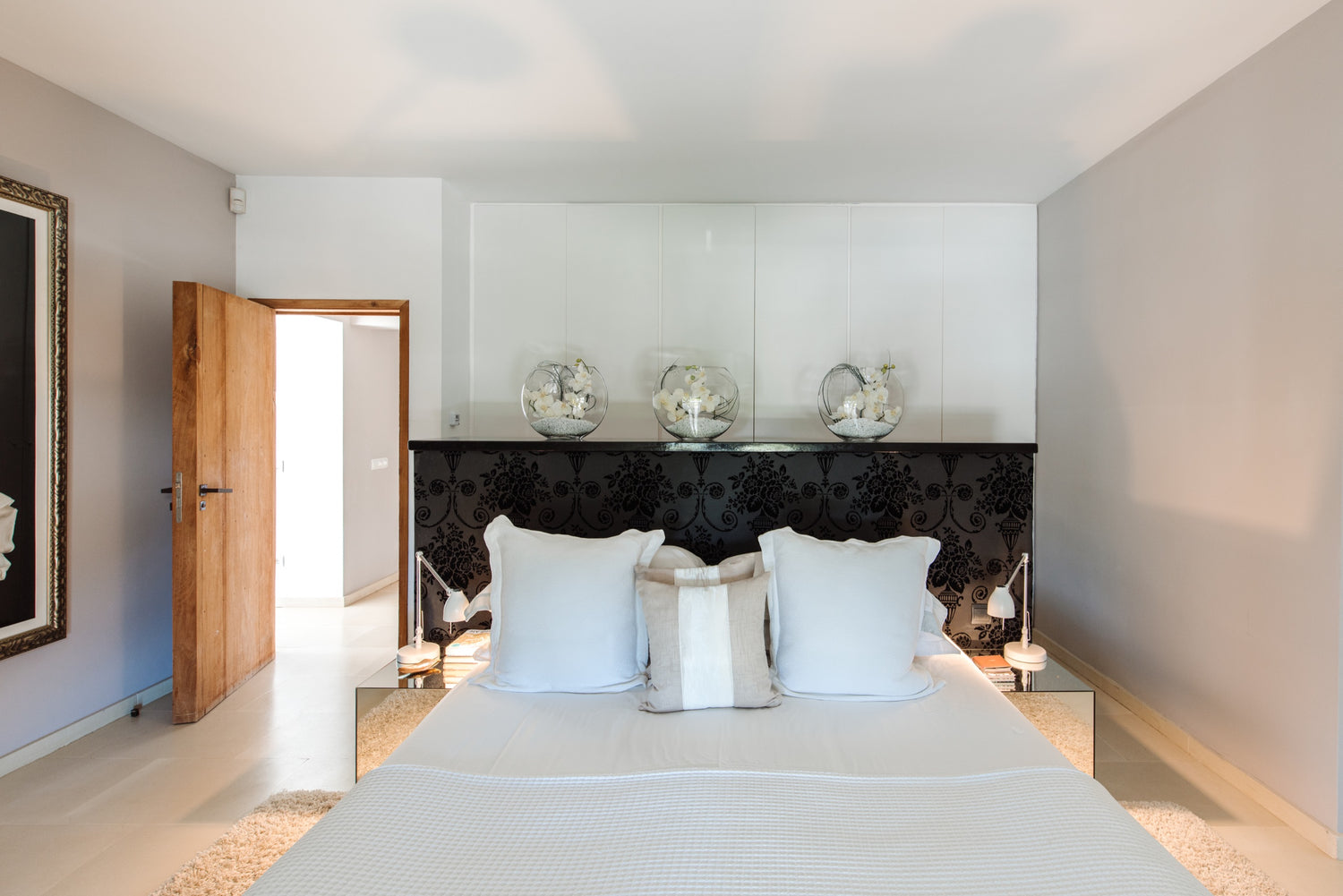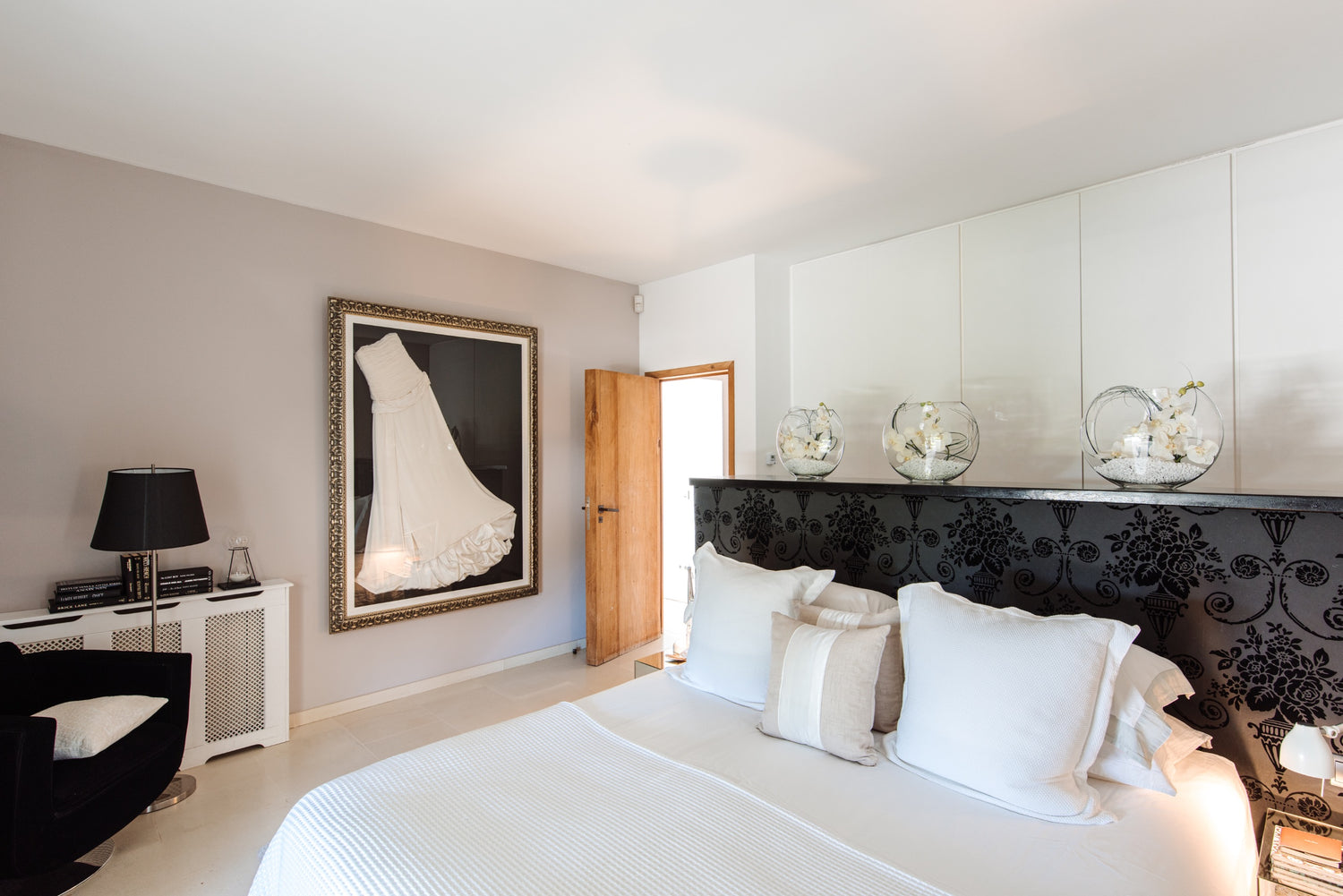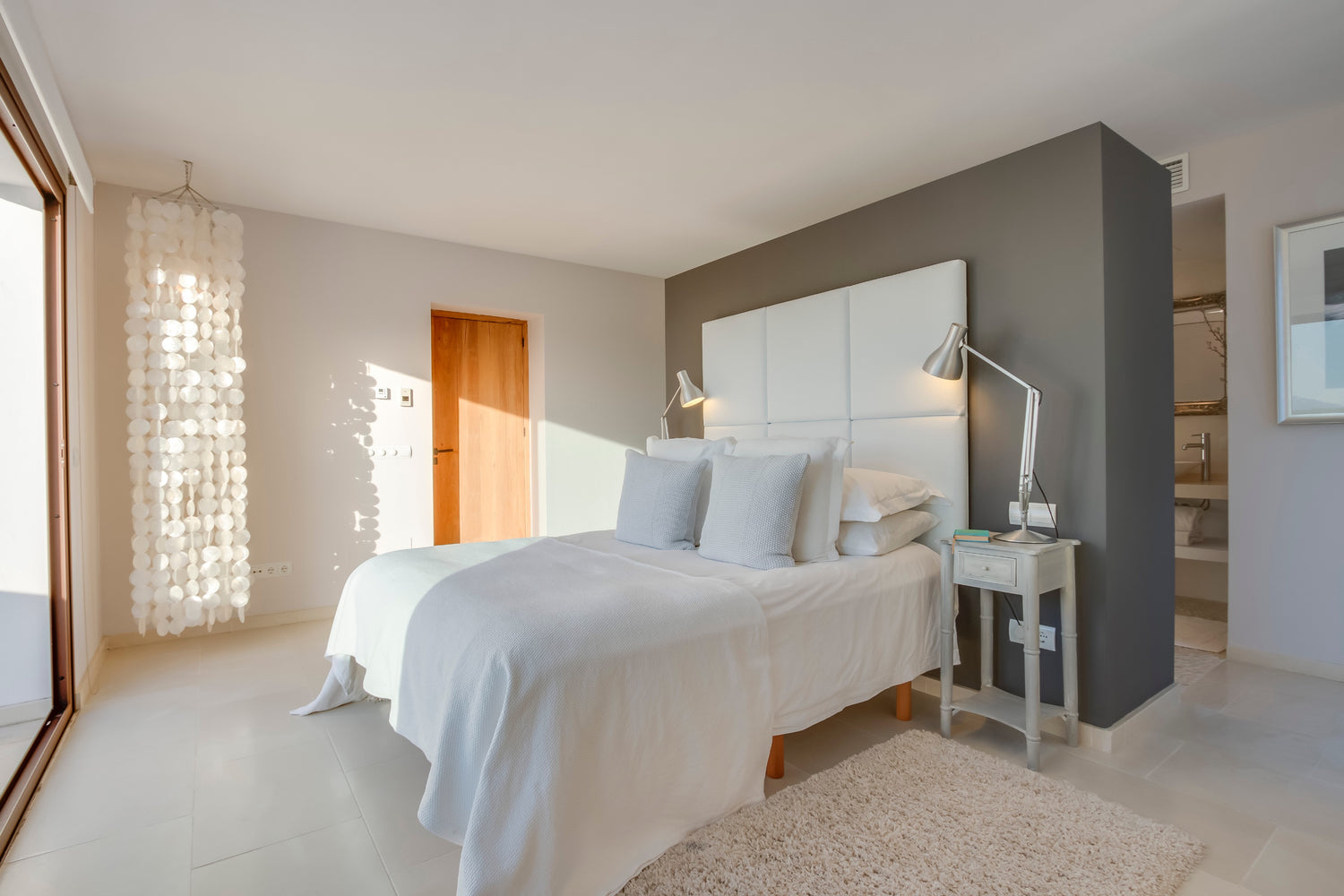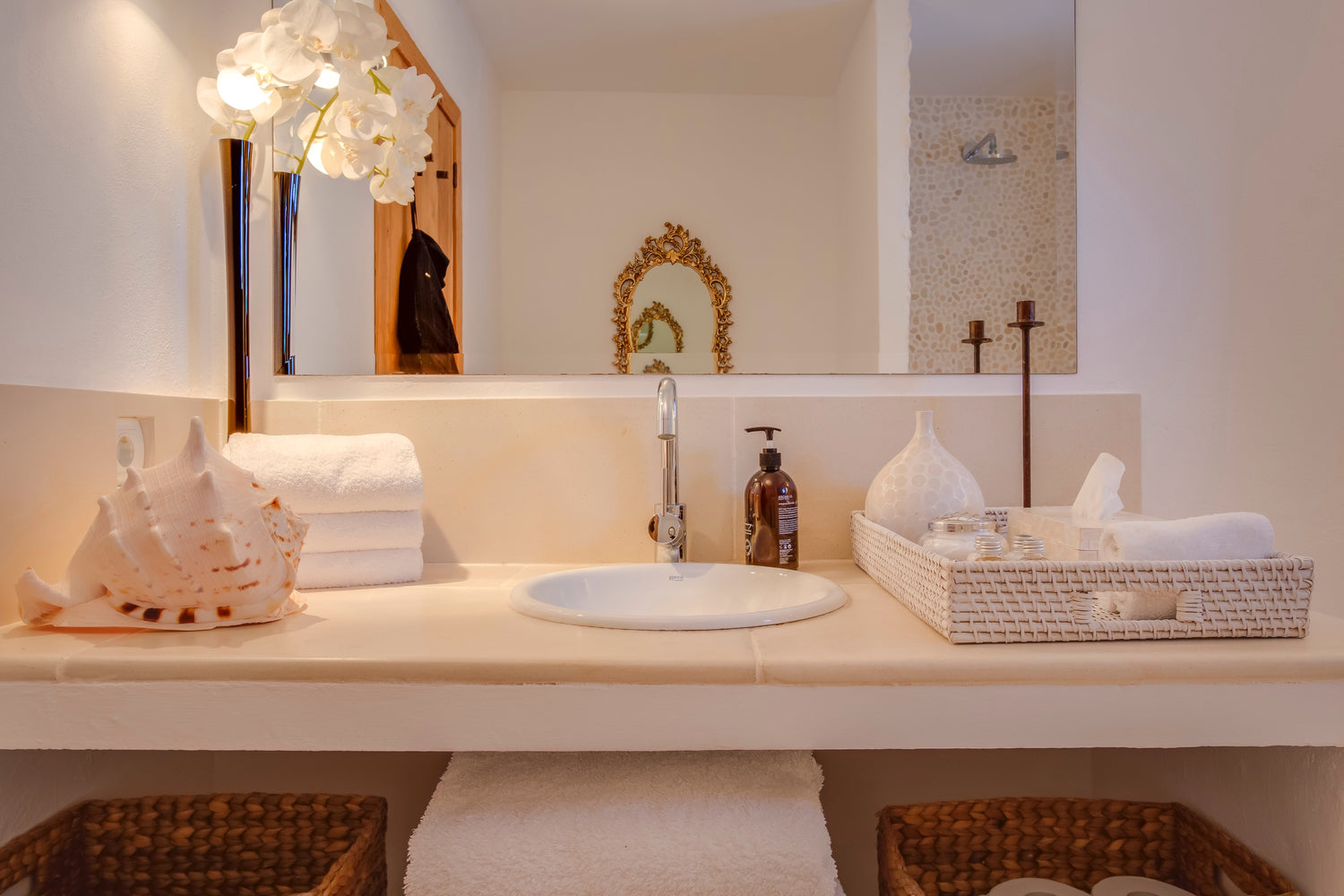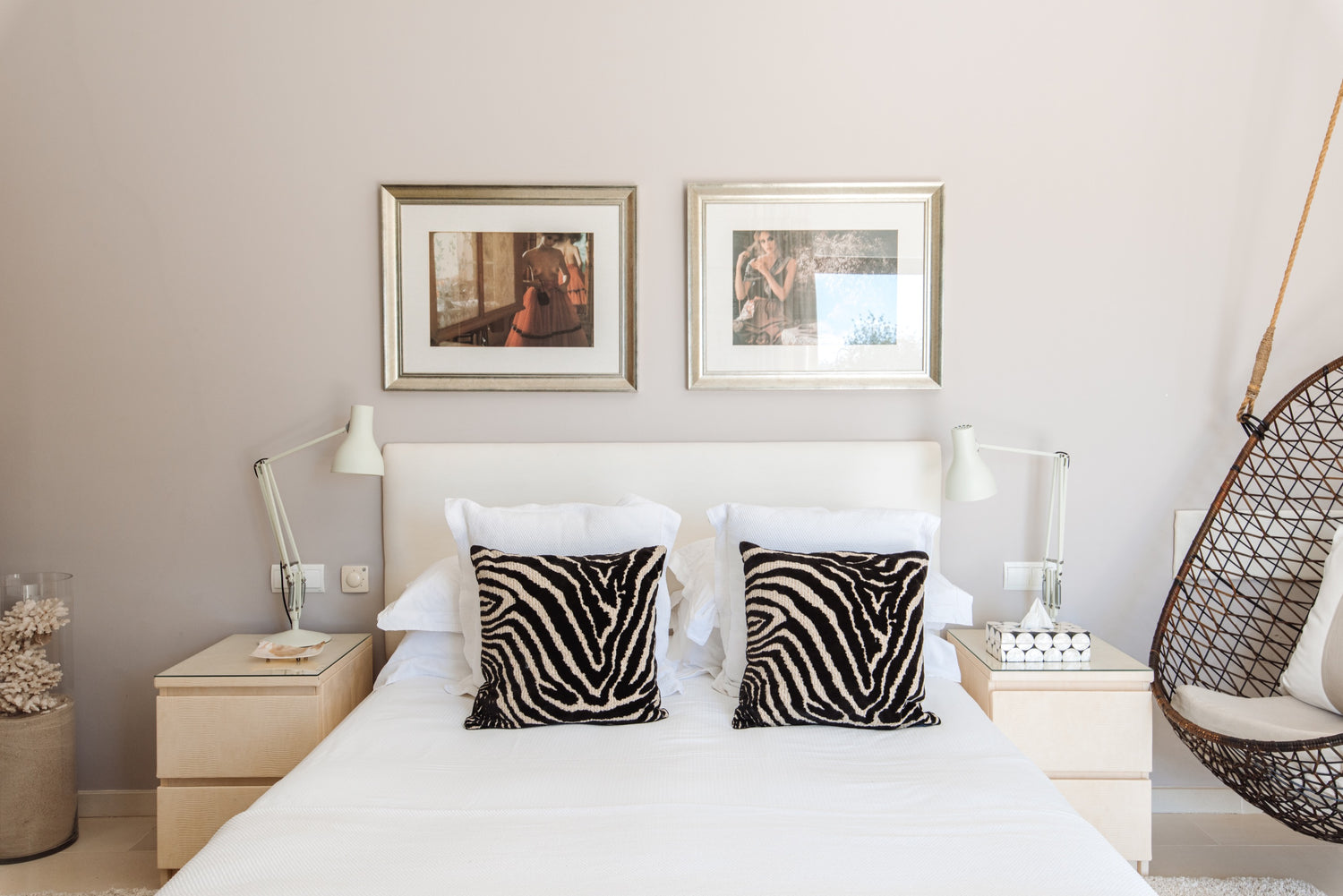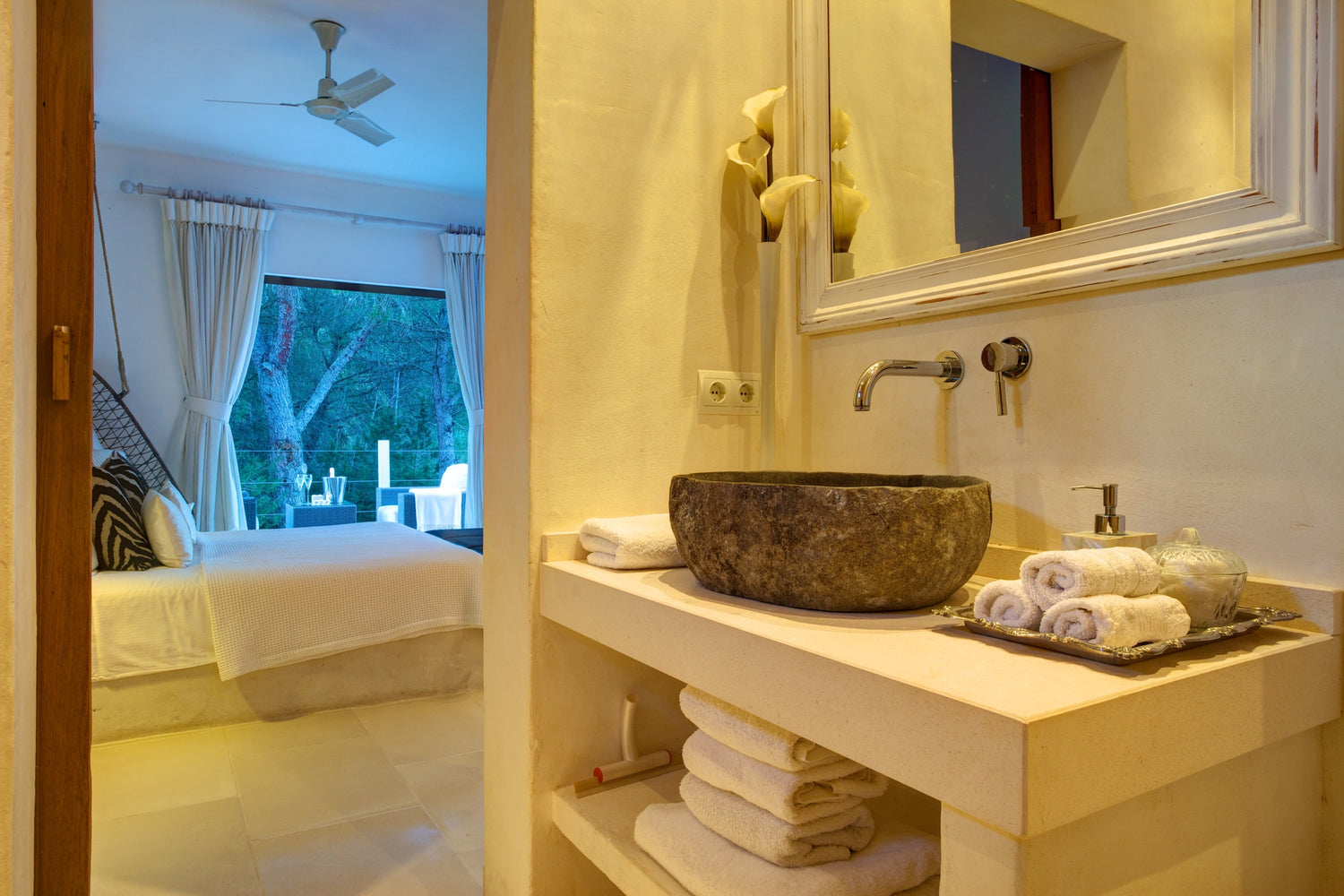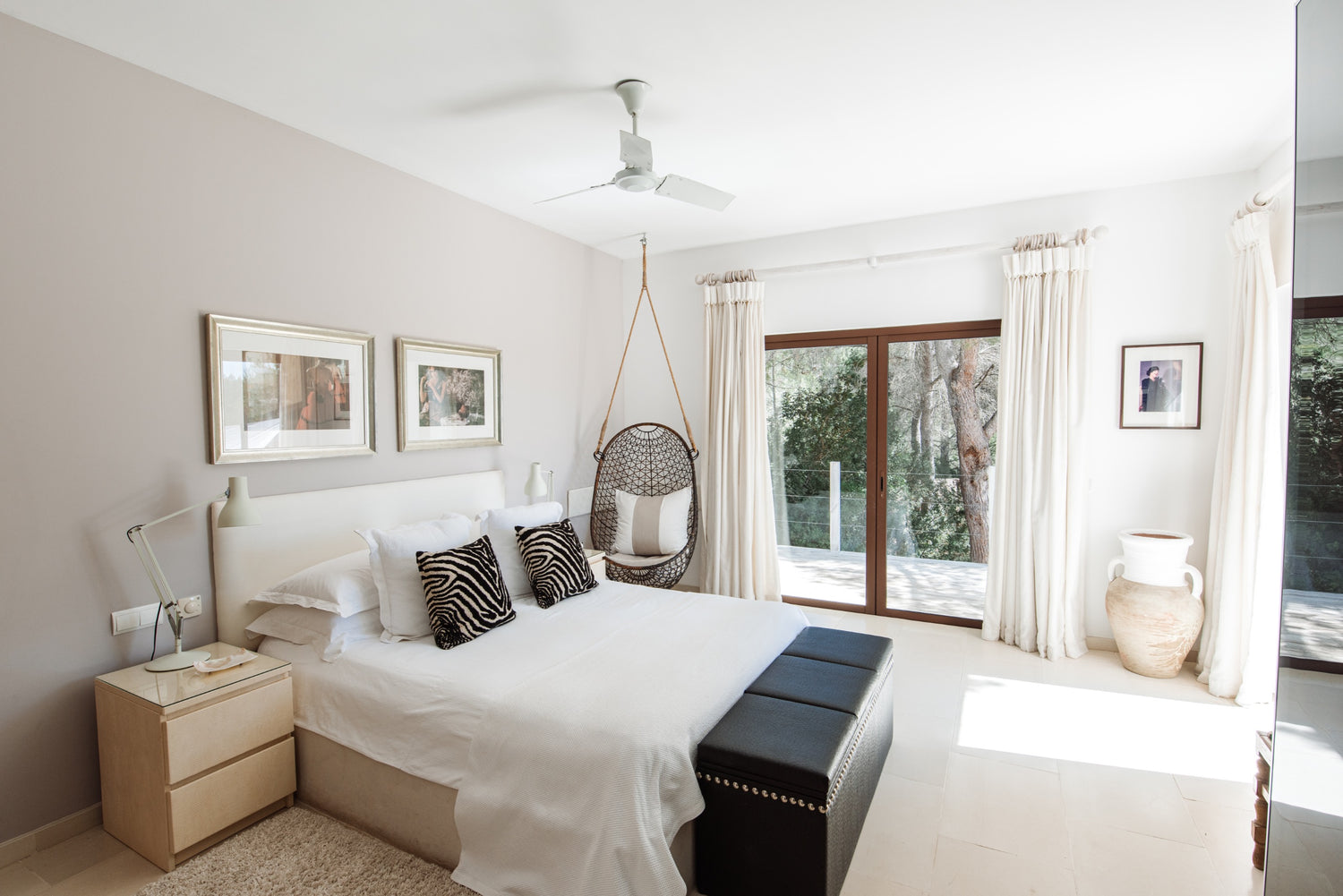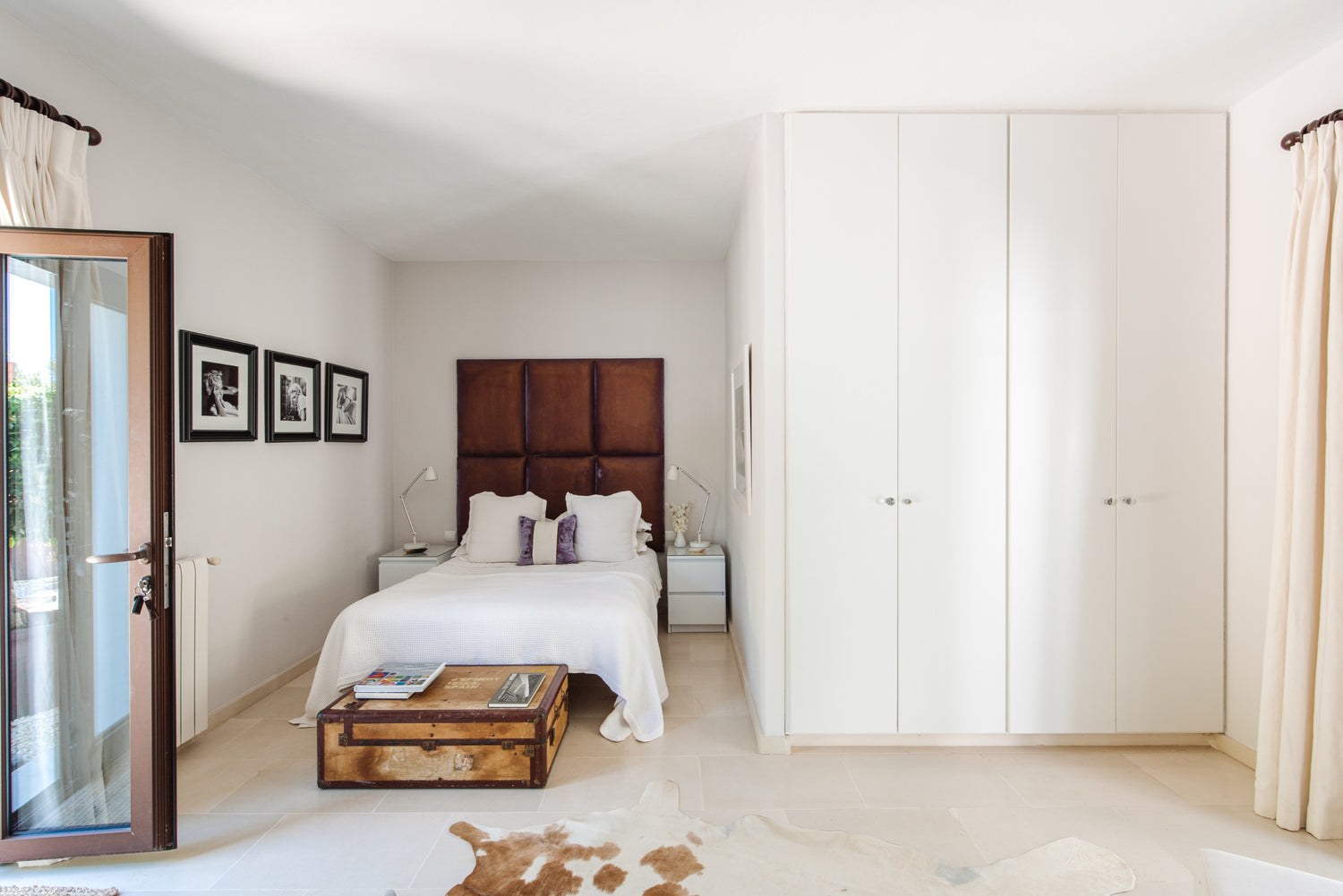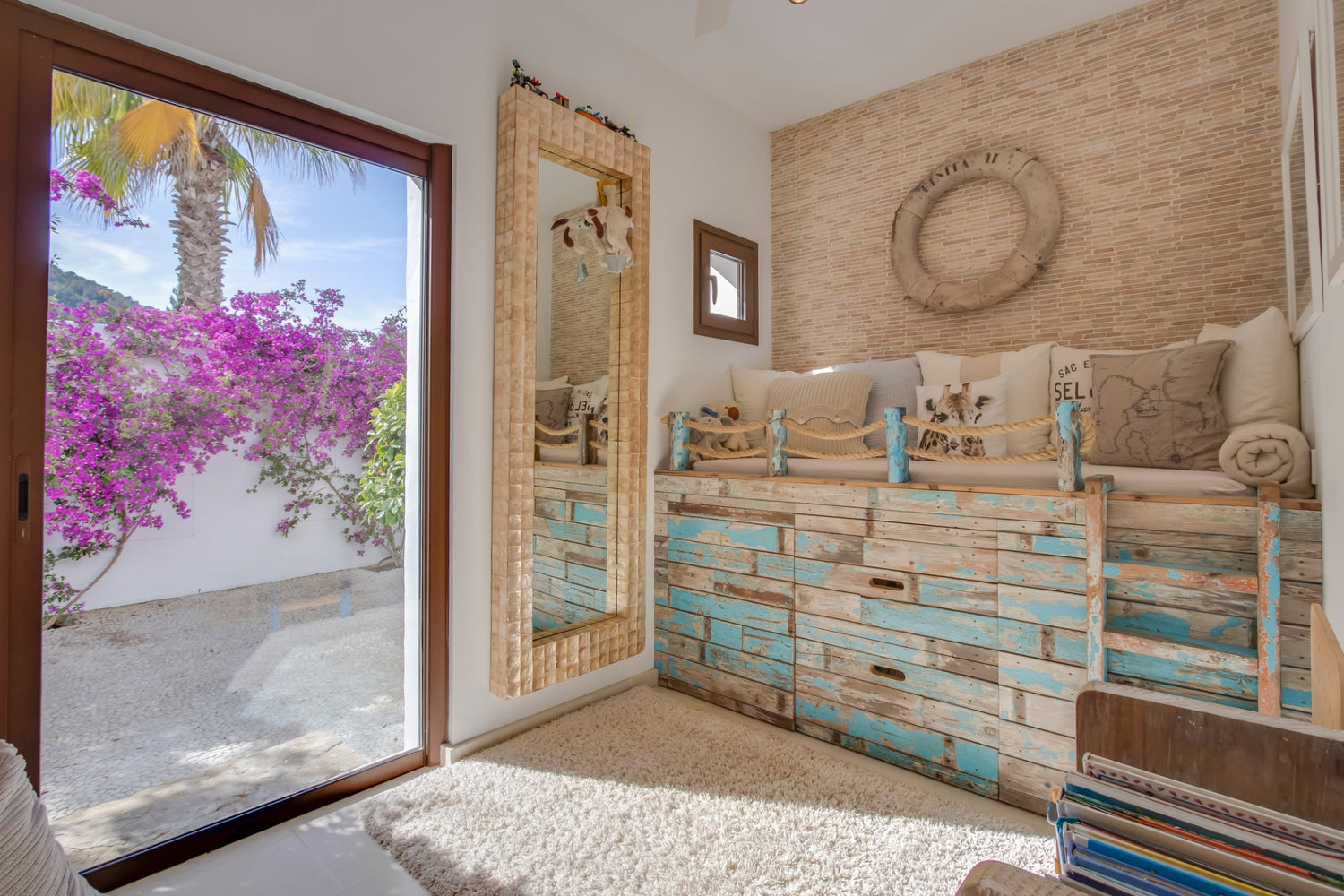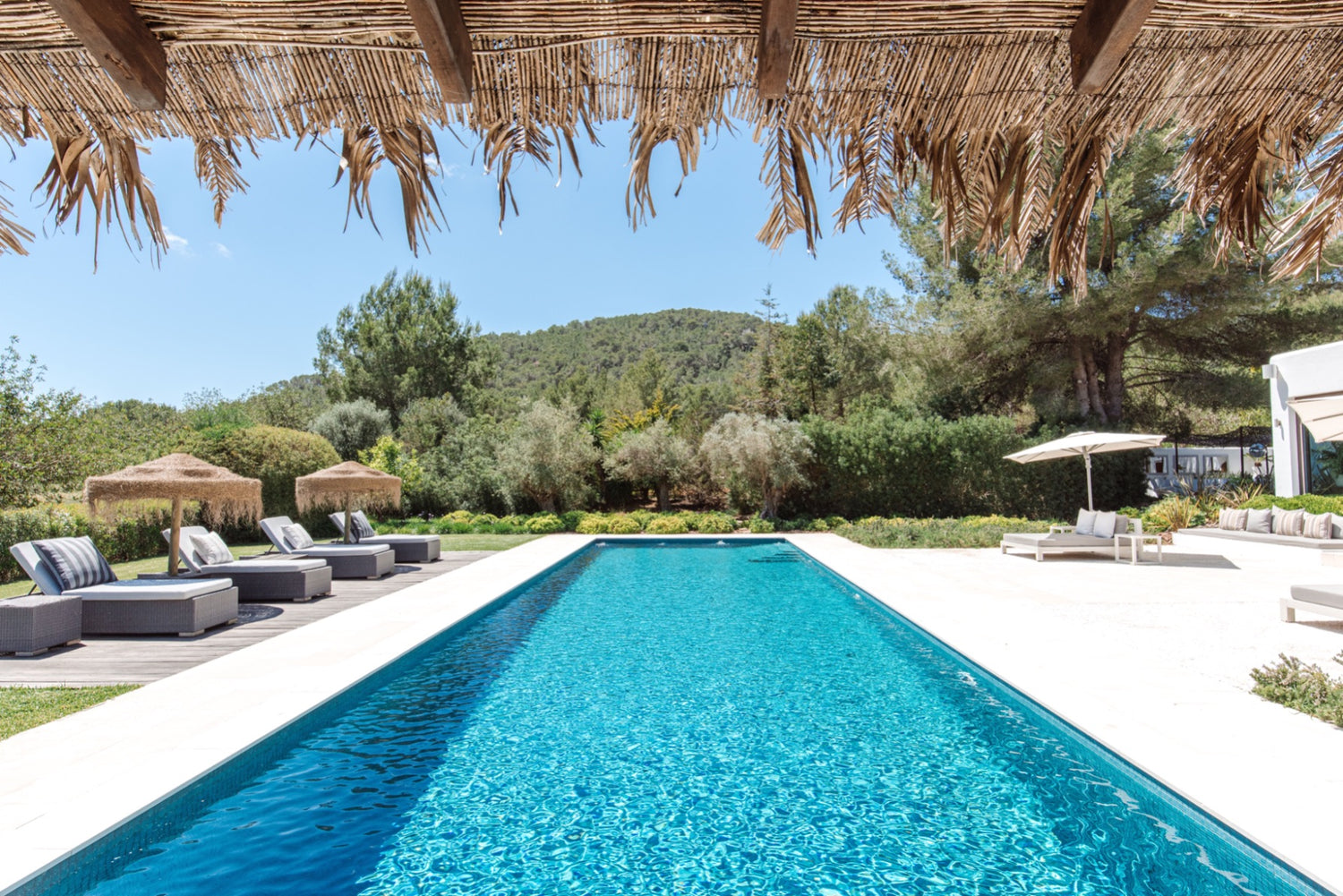 Can Riu

Price per week From
Regular price

Sale price

€20.000

Unit price

per
Features
Salt Water Pool
Integrated Sound System
Outdoor Kitchen
Air Conditioning
Alarm System
WiFi
Satellite TV
BBQ
Kid´s Play Area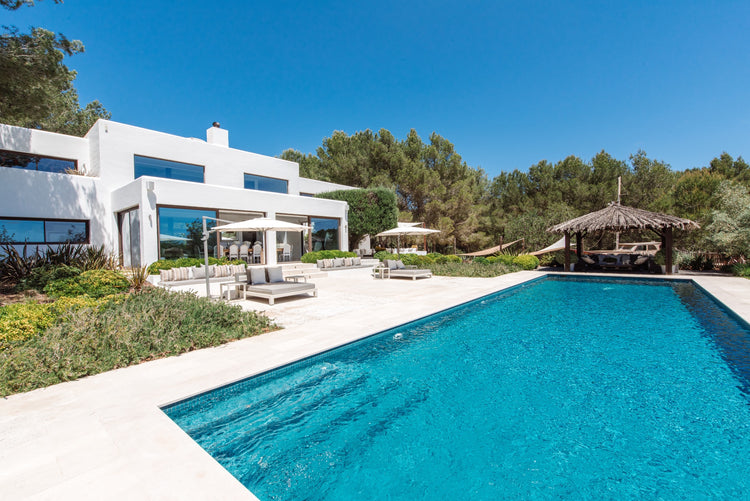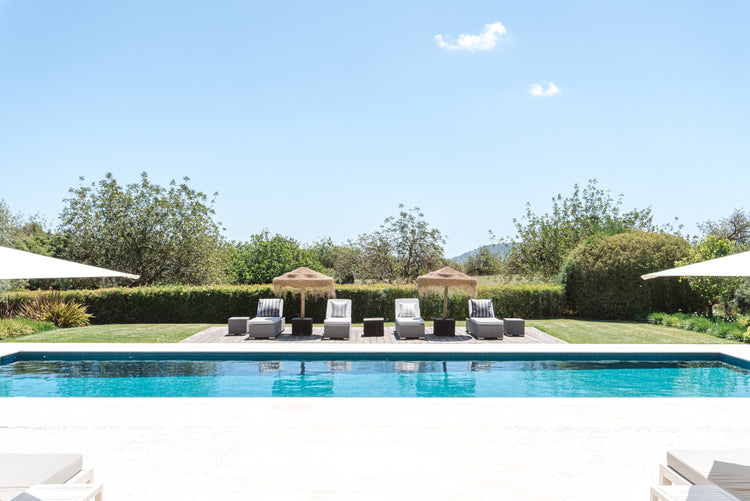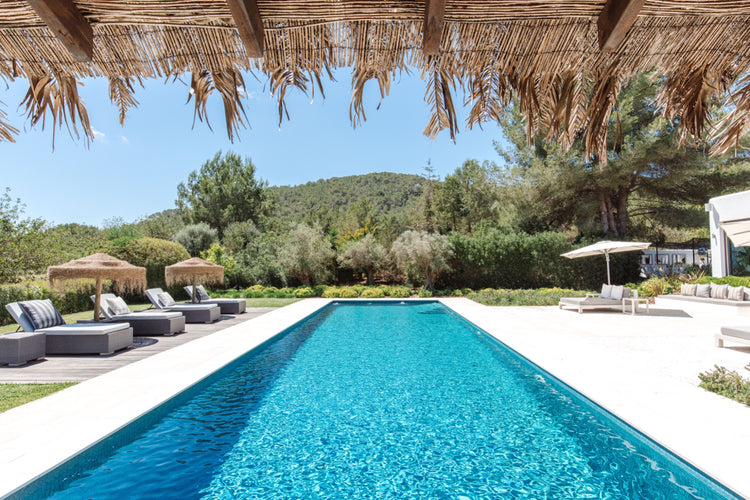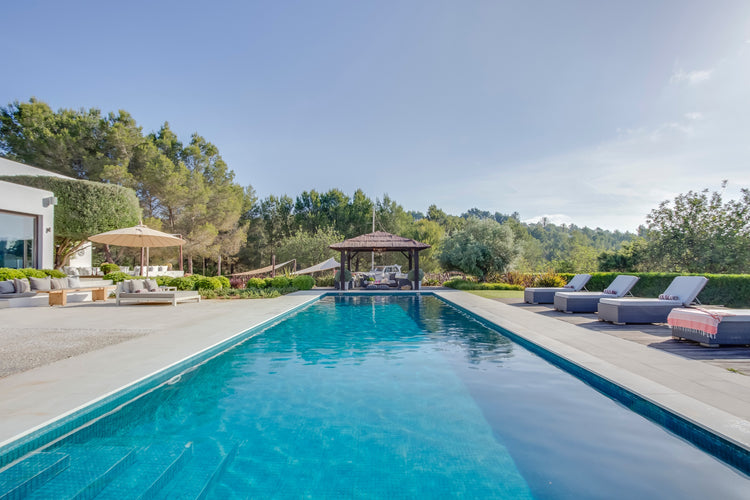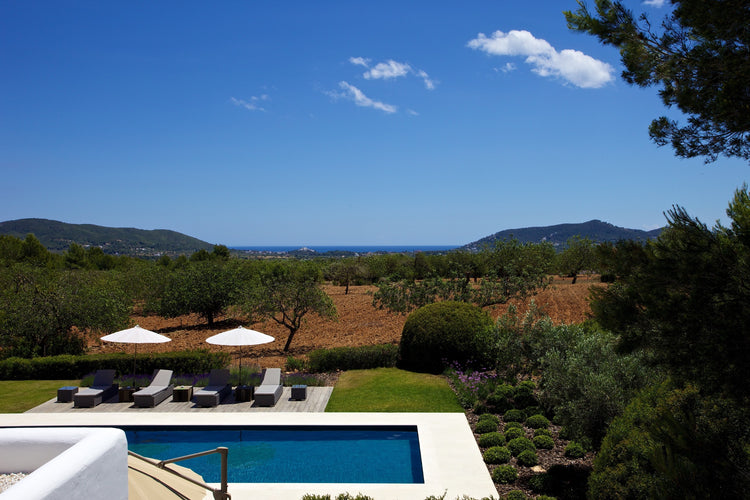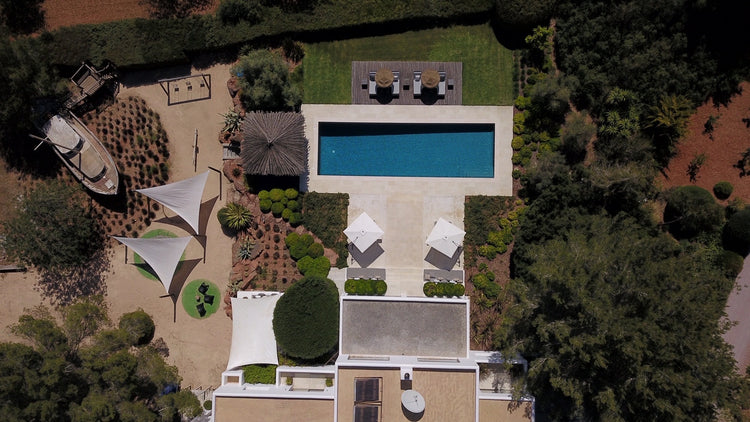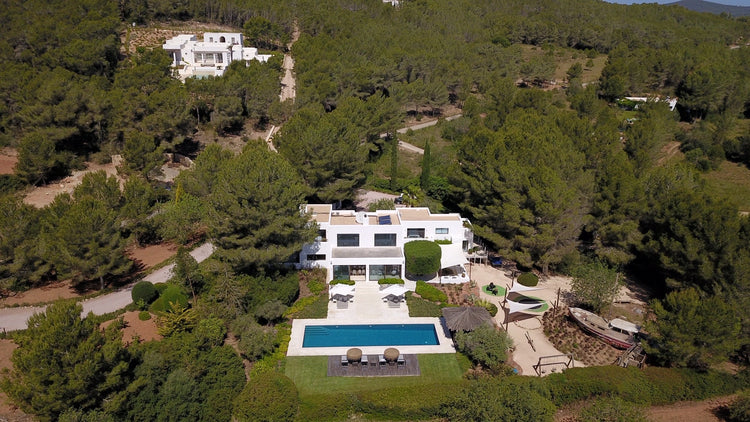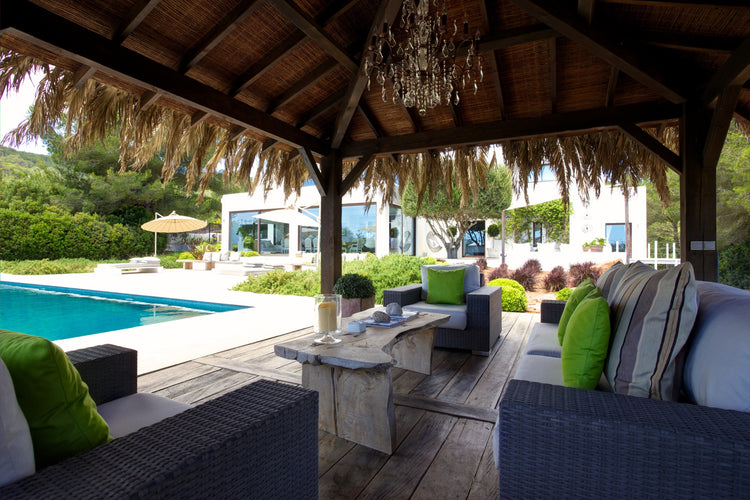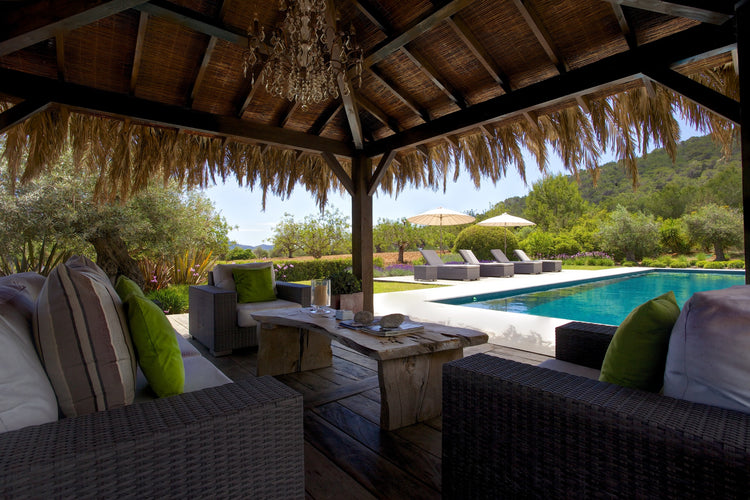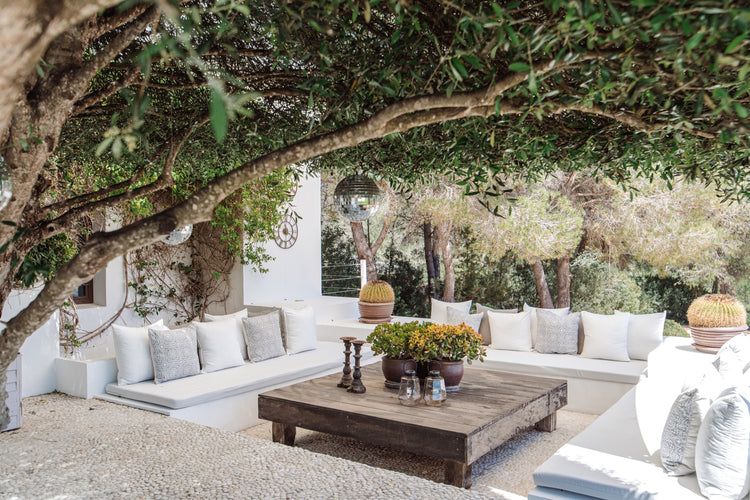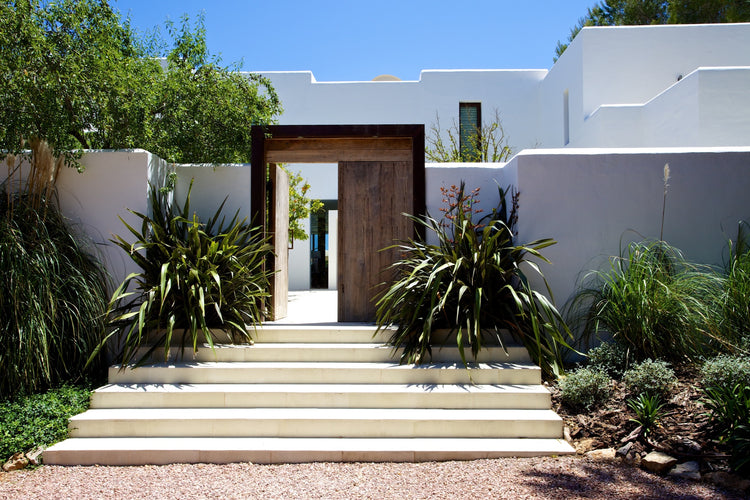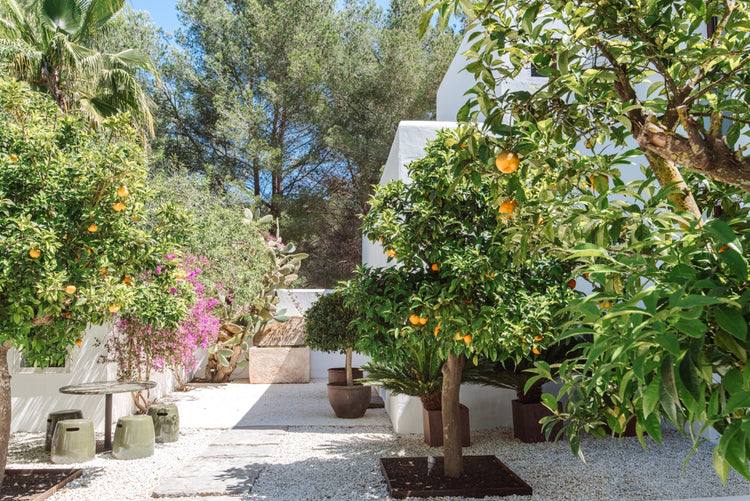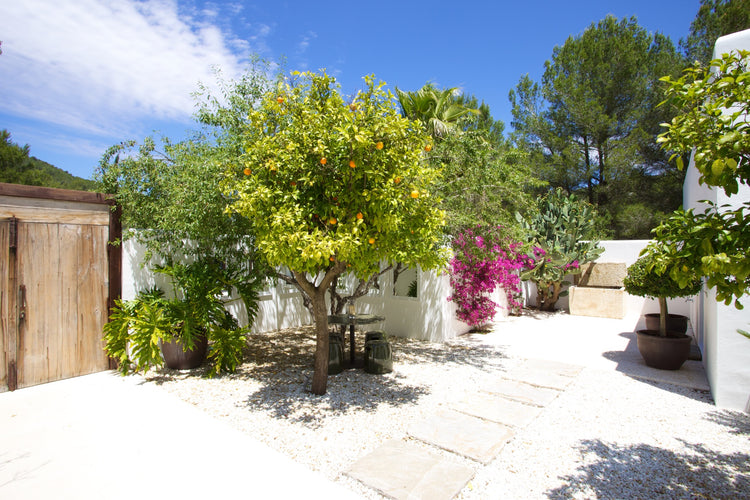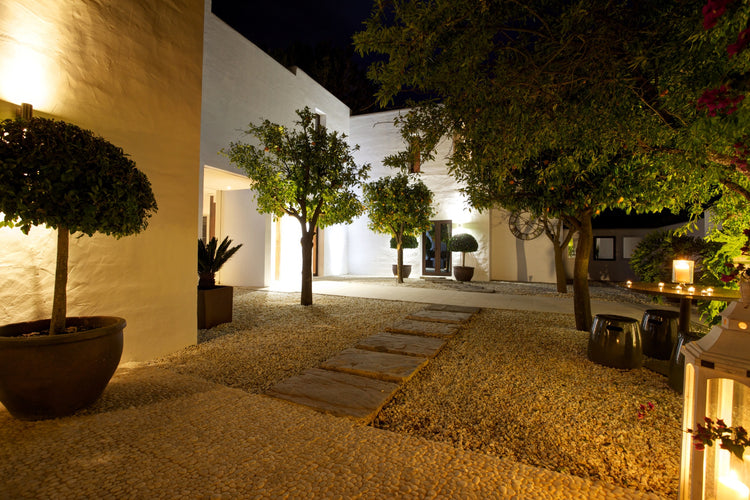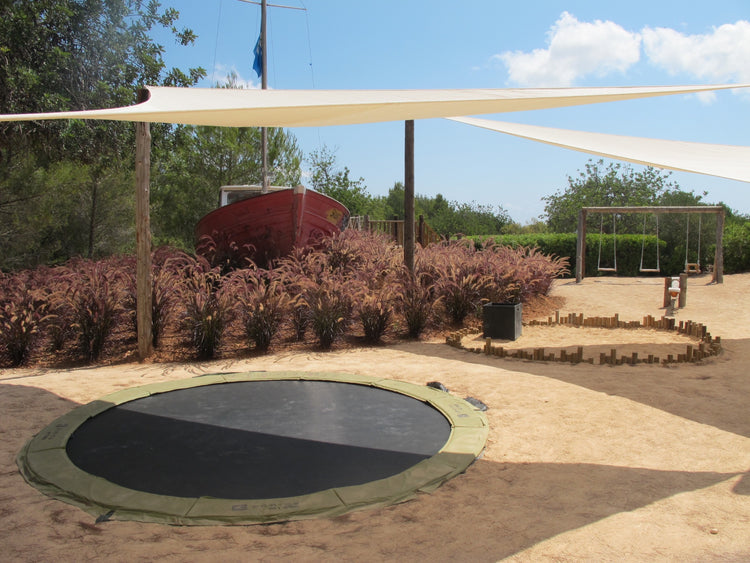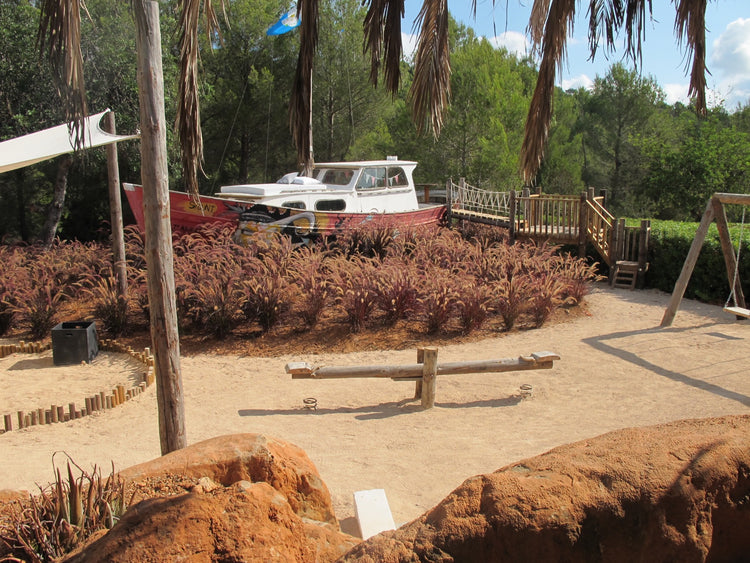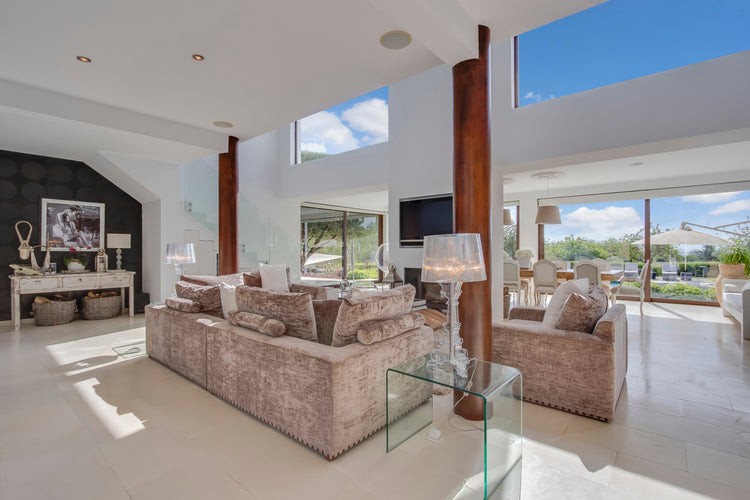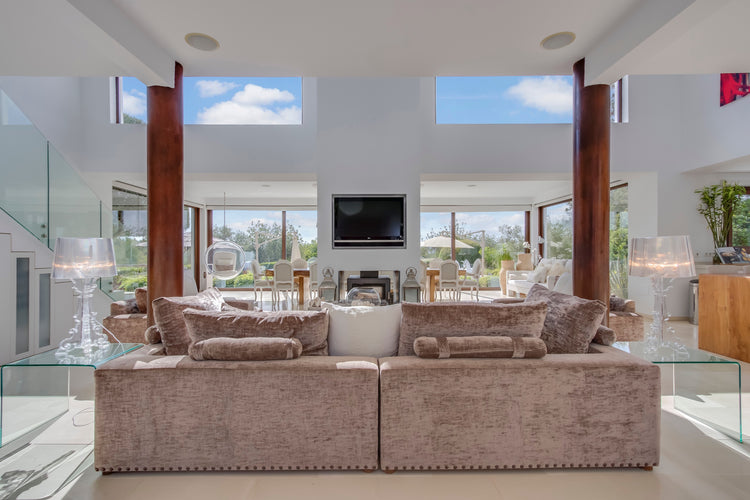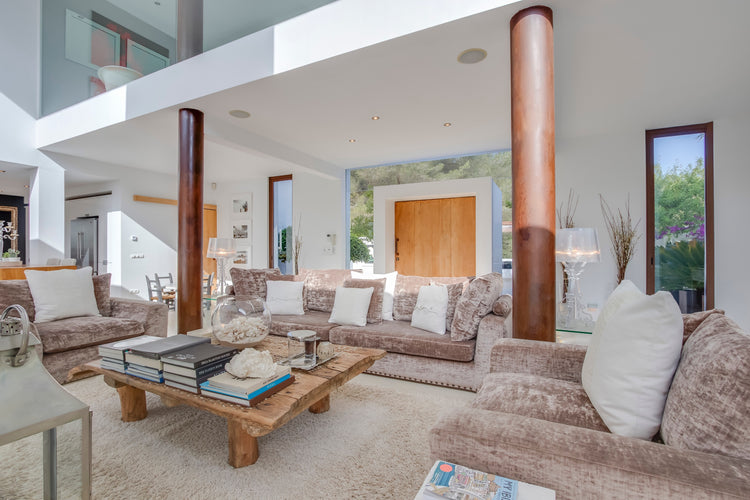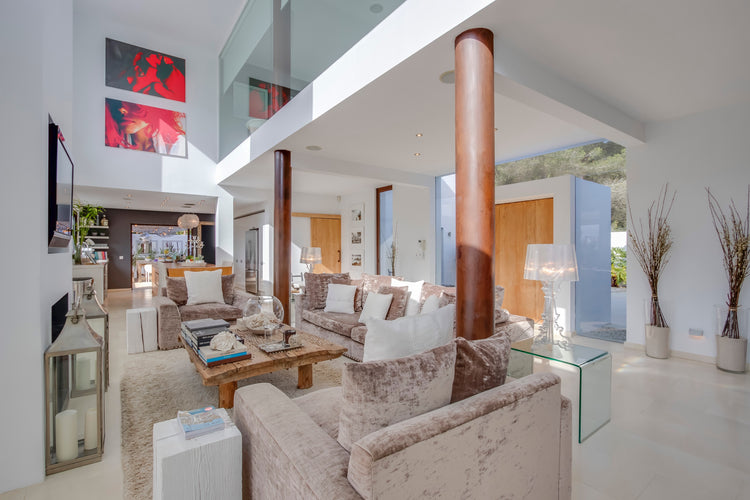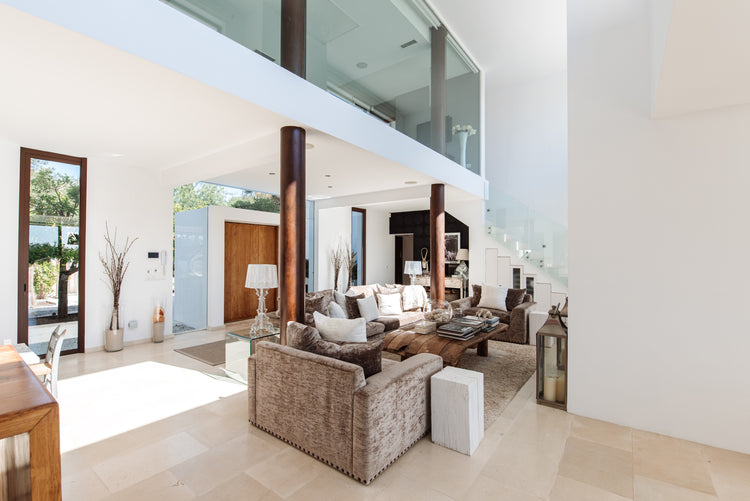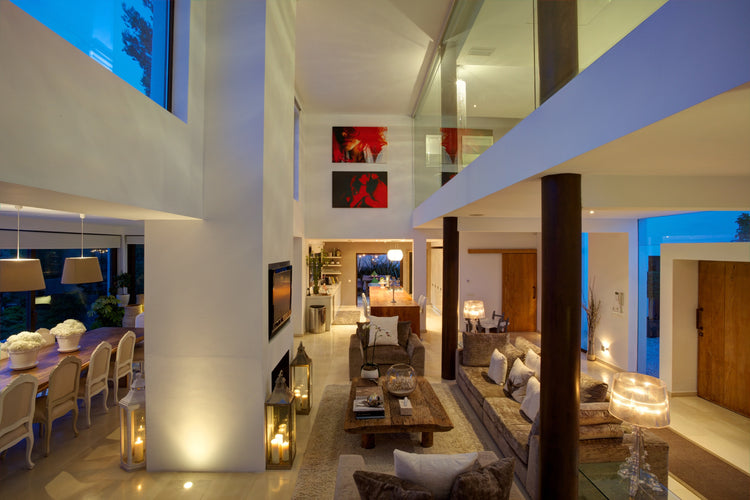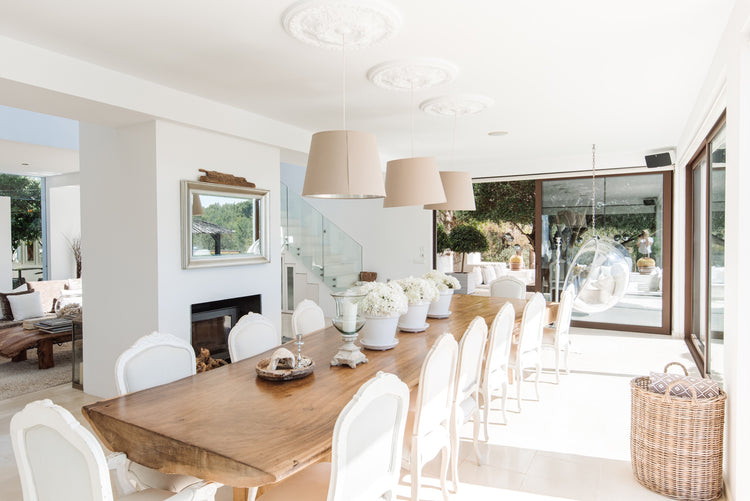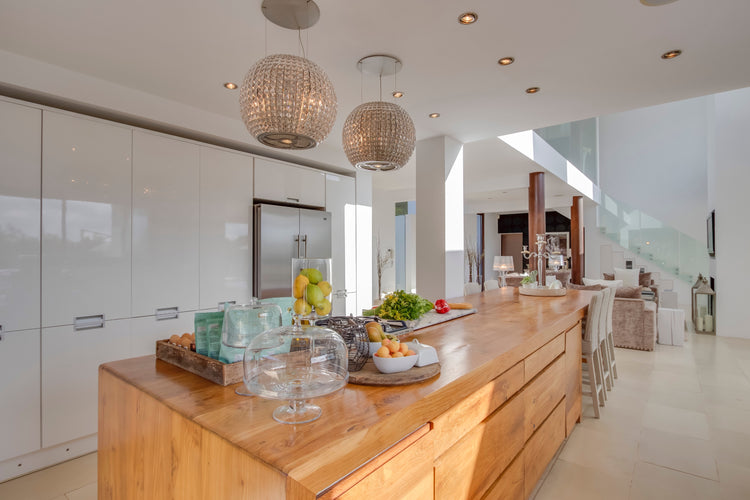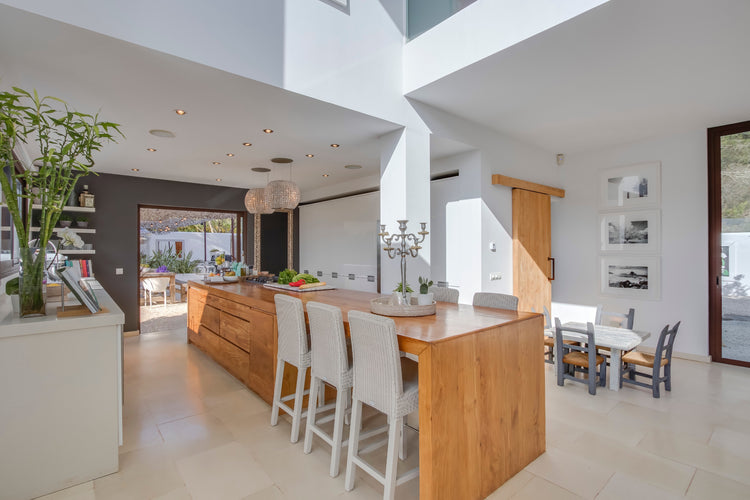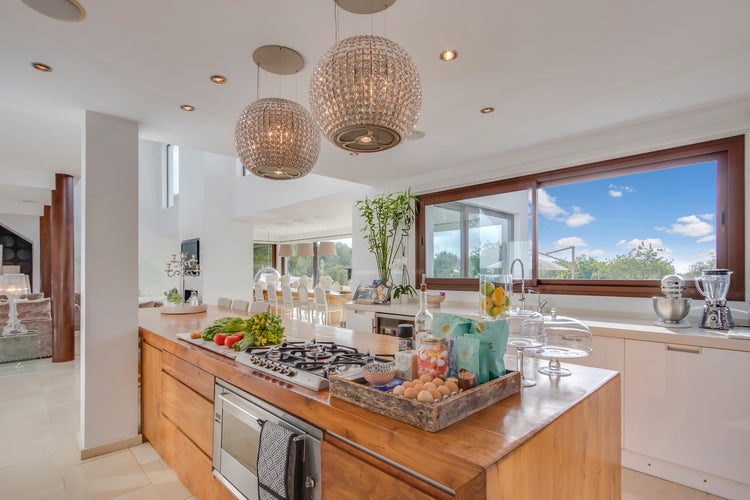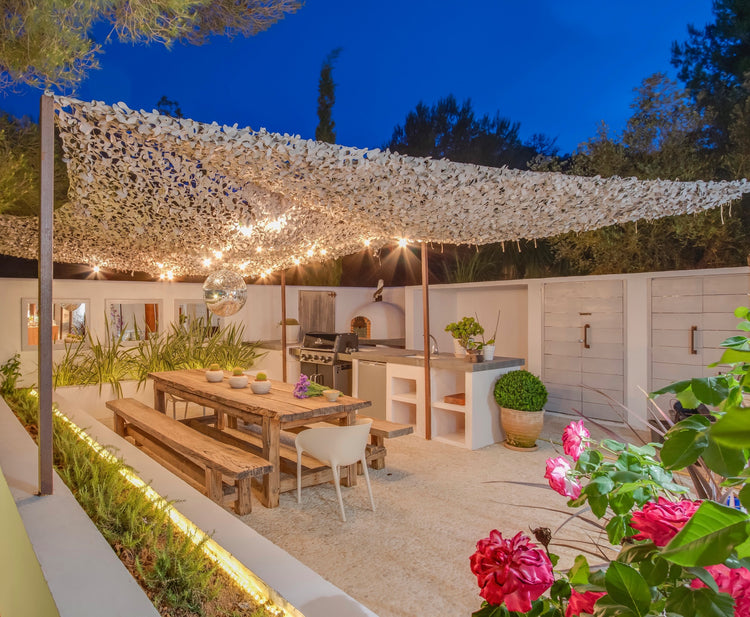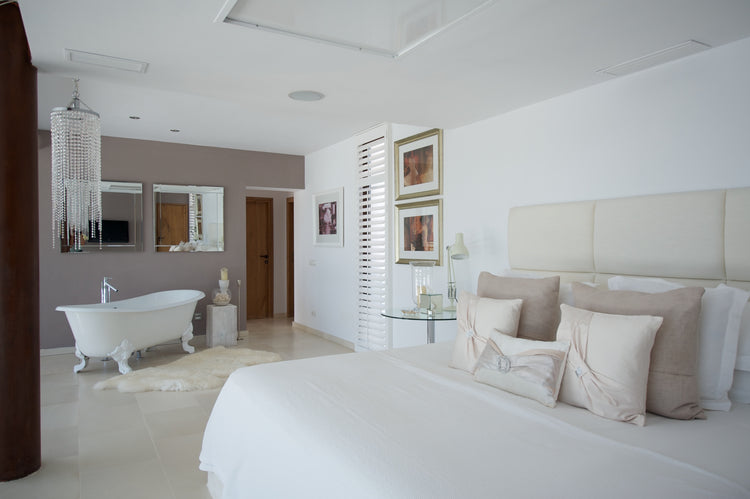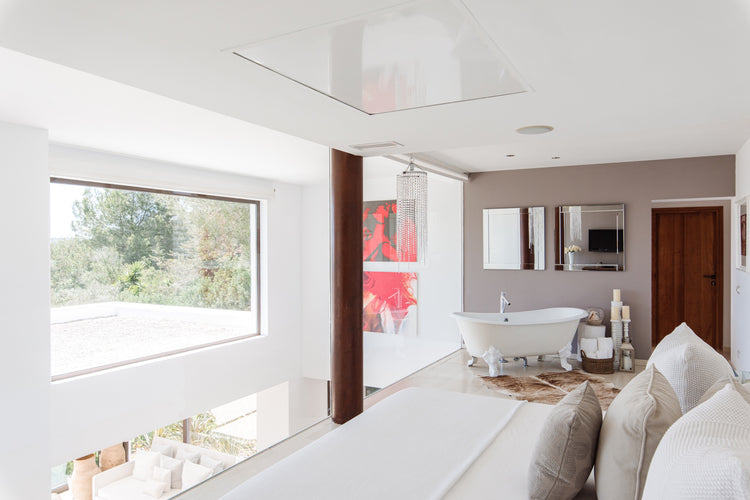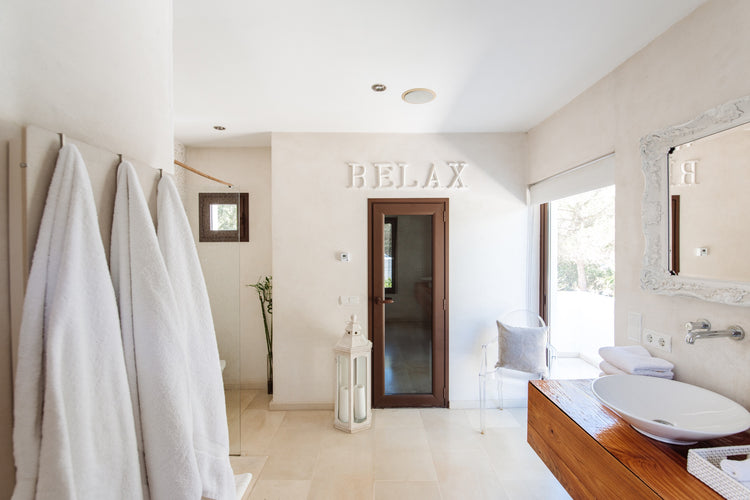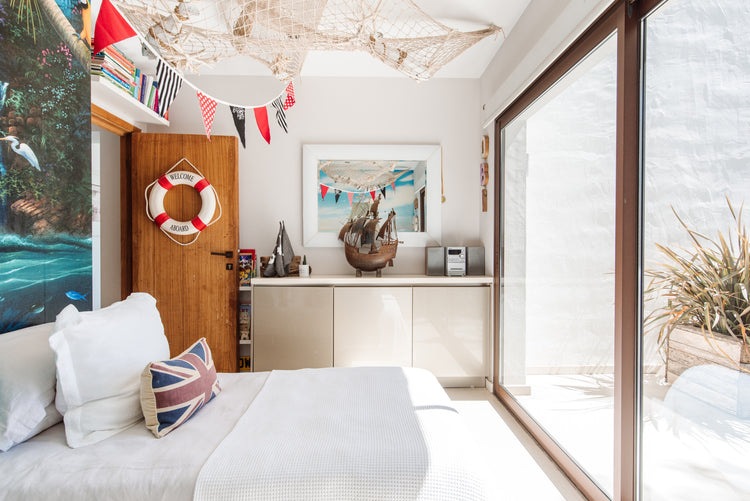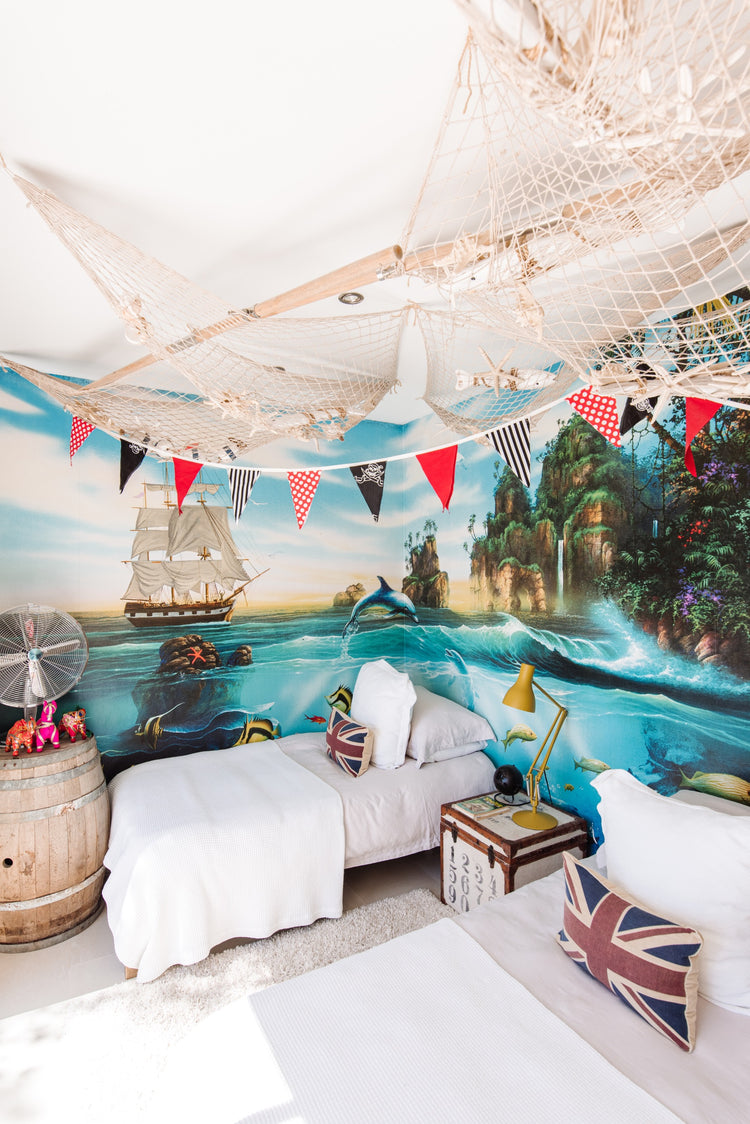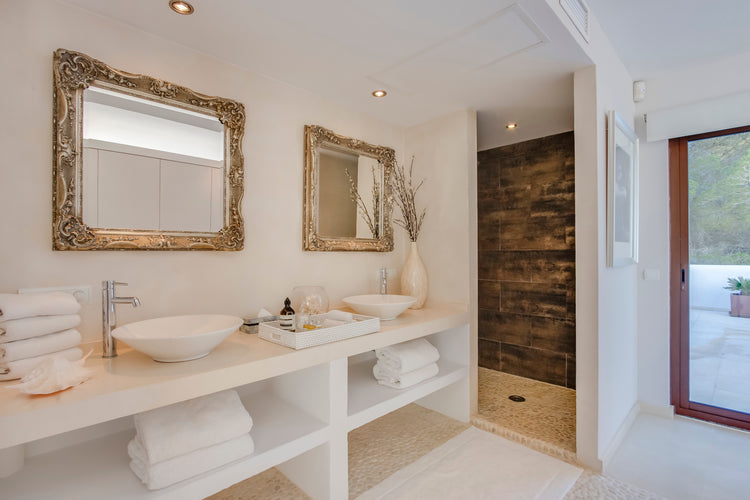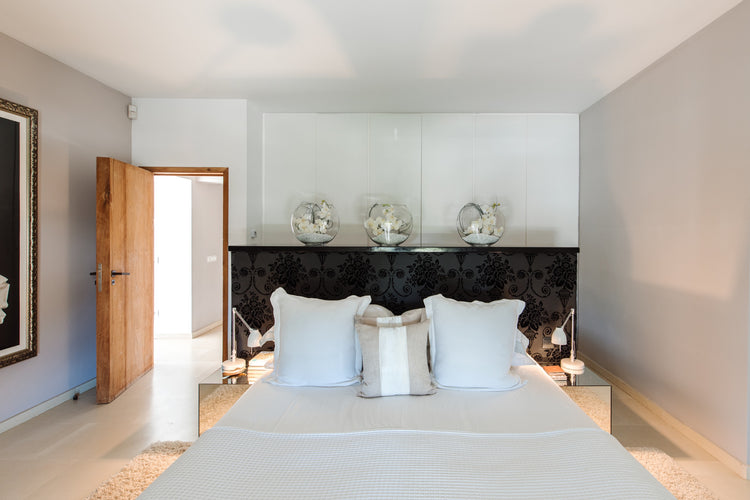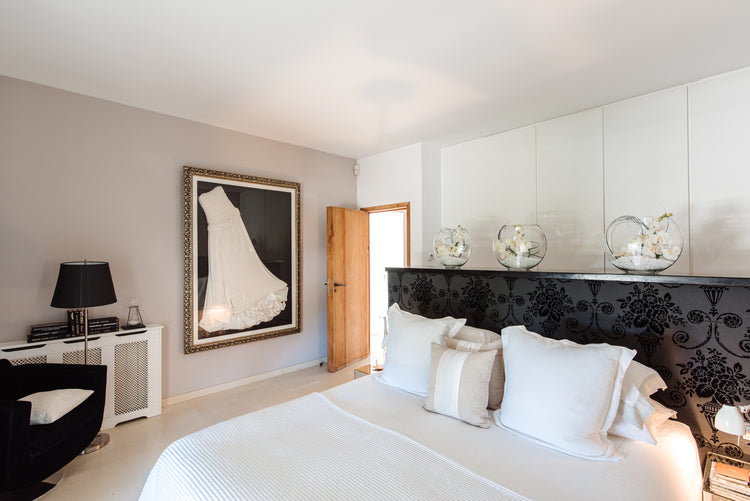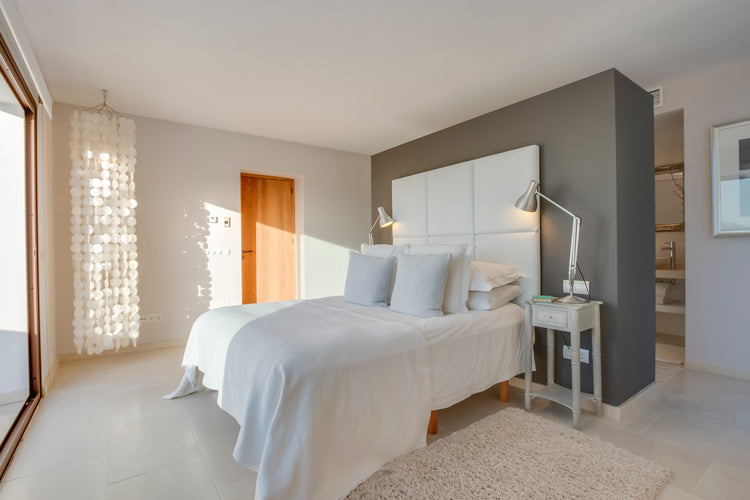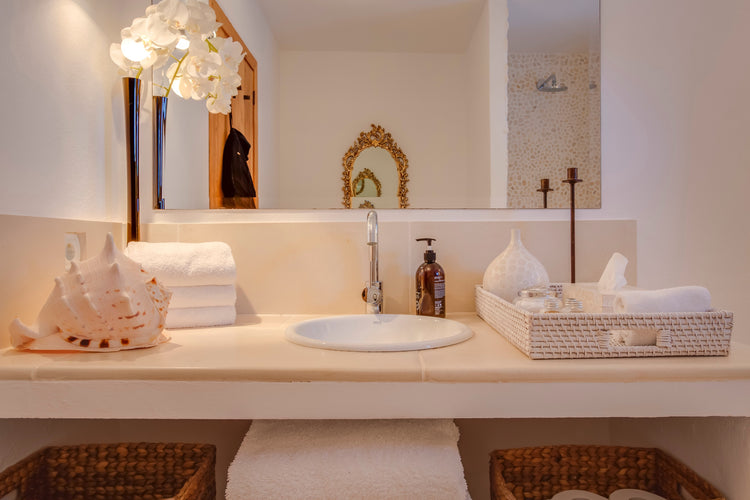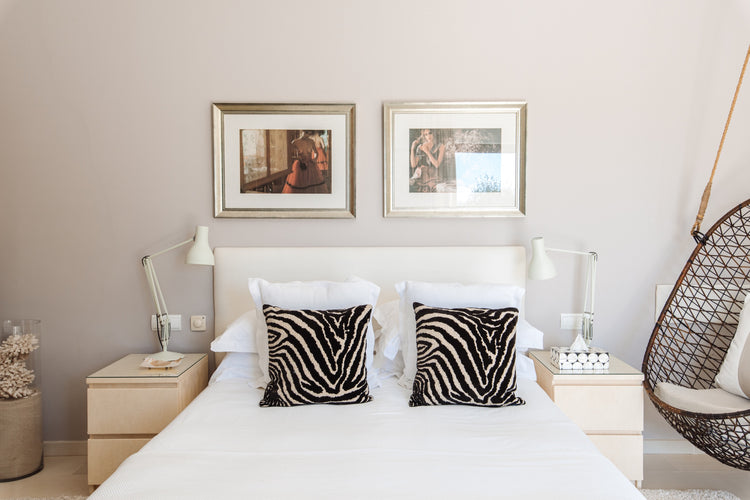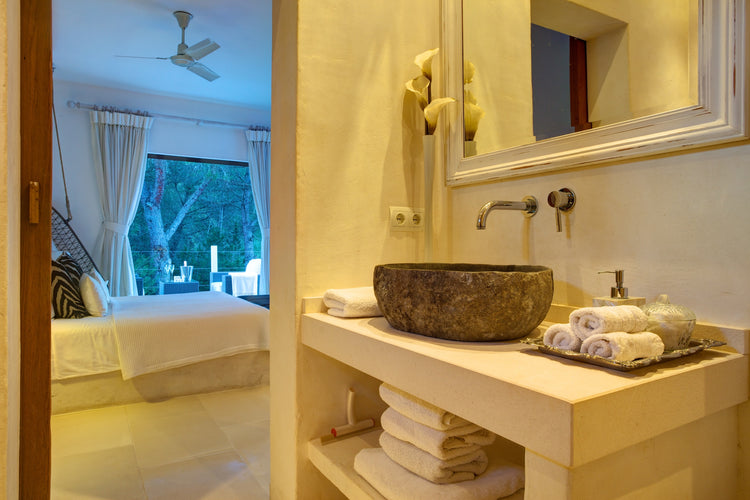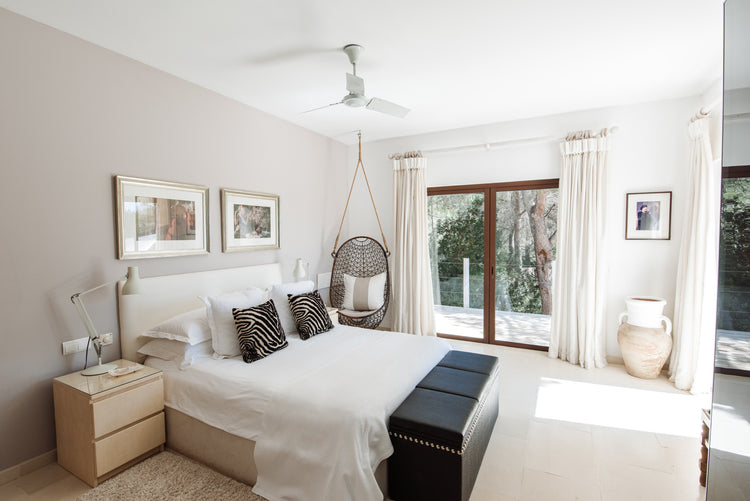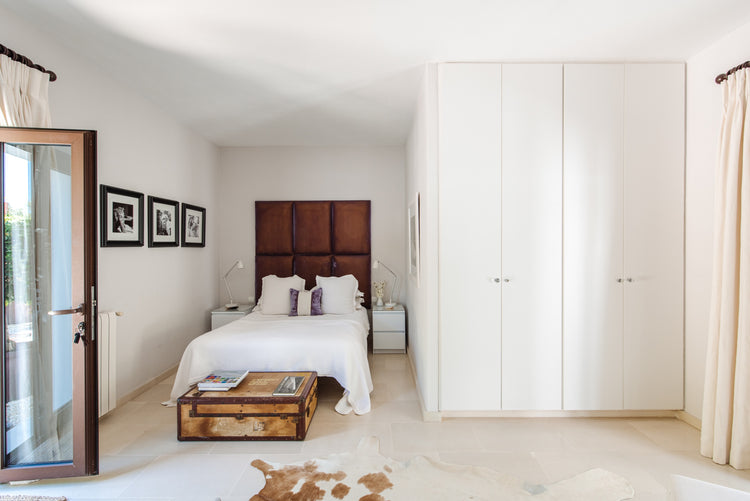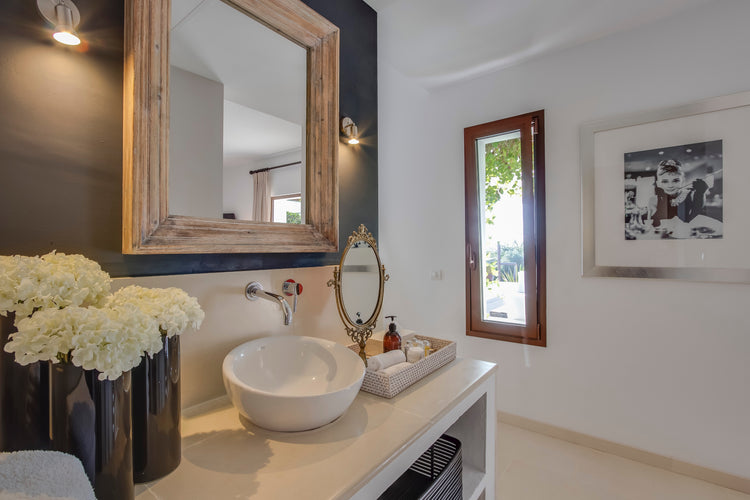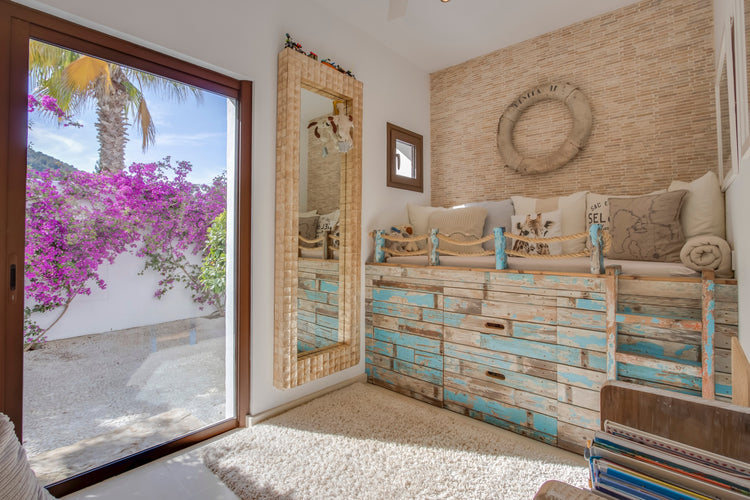 Set in 2 acres of orchards and organic gardens, Can Riu is secluded but easily accessible; a sophisticated, beautifully designed, piece of paradise that is eco-friendly and full of fun. 
Every design feature of this glamourous villa has flair and function, there are no compromises. Al fresco living under a sparking chandelier, stylish indoor and outdoor kitchens, elegant dining and conscience-free indulgence with solar panels and filtered drinking water. Each of the six bright bedrooms has an exquisite bathroom and access to an individual terrace. Idyllic for families, the salt-water pool is large, there are enchanting indoor and outdoor play areas, and delightful children's accommodation. You can gather fruit from the orchards, there is privacy and peace, yet delightful villages with enticing restaurants are close by.
NEARBY BEACHES
Benirras is renowned for its bohemian and laid-back vibe and is a great place to watch the sunset. Note that Sunday´s in high season are particularly busy with local drummers performing to "drum down the sunset".

This pretty little contoured beach with white sand is located within a fragrant valley of pine trees. The smooth, sparkling turquoise water of Cala Llenya make it ideal for swimmers of all levels of experience. It's also the perfect place to set up camp for the entire day, with picnic areas beneath the pine trees.

One of the only beaches in Ibiza that can actually lay claim to providing conditions good enough to surf, the dramatic backdrop of Cala Nova is unspoilt and rustic with a long arc of dark golden sand surrounded by rocky red cliffs and pine-clad hills. While the water is quite shallow, it does have a tendency to have quite strong rips so take care when swimming.
NEARBY RESTAURANTS
La Paloma, one of the island's most loved restaurants is located in the centre of the island just above Santa Gertrudis. An Italian, family-run restaurant set in a traditional finca and pretty citrus garden with signature painted pale blue furniture. A delicious organic menu with fresh dishes of local products, ingredients from the vegetable garden and homemade bread. Tel. +34 971 32 55 43 | www.palomaibiza.com

Gastranomic natural wine bar and store close to La Paloma in San Lorenzo. Recently given a new lease of life by it's Montreal owner this charming local hang out has an ecclectic and delicious menu and offers a huge array of interesting natural wines. Friendly staff and a relaxed vibe makes this one of Ibizas newest go-to restaurants. WhatsApp +34 646 48 45 46

Wonderful local traditional restaurant, well known on the island for preparing simple but high-quality dishes. It has a lovely quiet terrace where you can enjoy meat dishes prepared on the grill with wood coals, the star of the restaurant. Ideal to enjoy pork chops, leg or shoulder of lamb, rabbit, free-range chicken, and ribeye or veal entrecote with tasty fried potatoes and a simple but delicious tomatoe and onion salad. Tel: +34 971 32 50 19
Villa Location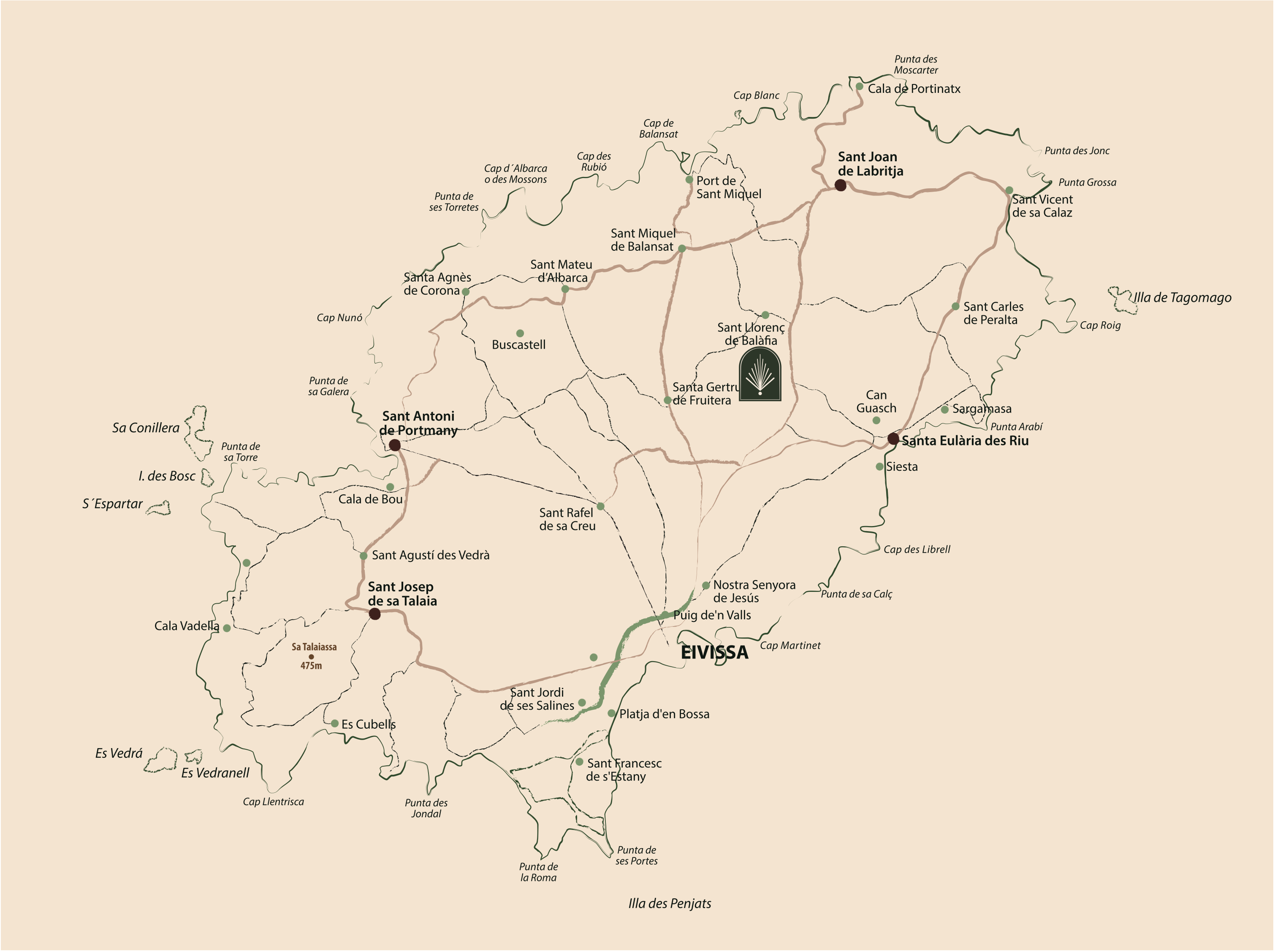 How We Can Help
Our website only highlights a selection of the villas we offer. Do contact us for a bespoke service. We would be very happy to help you find your perfect Ibiza villa.
info@agnesandlorenzo.com
Freephone UK: 05603645211
ES: 0034 658490525
Cancellation Policy
We are now offering a flexible cancellation and refund policy if future travel is disrupted due to Covid. Please contact us for more information.