Request To Book Casa Pascal

Your Stay: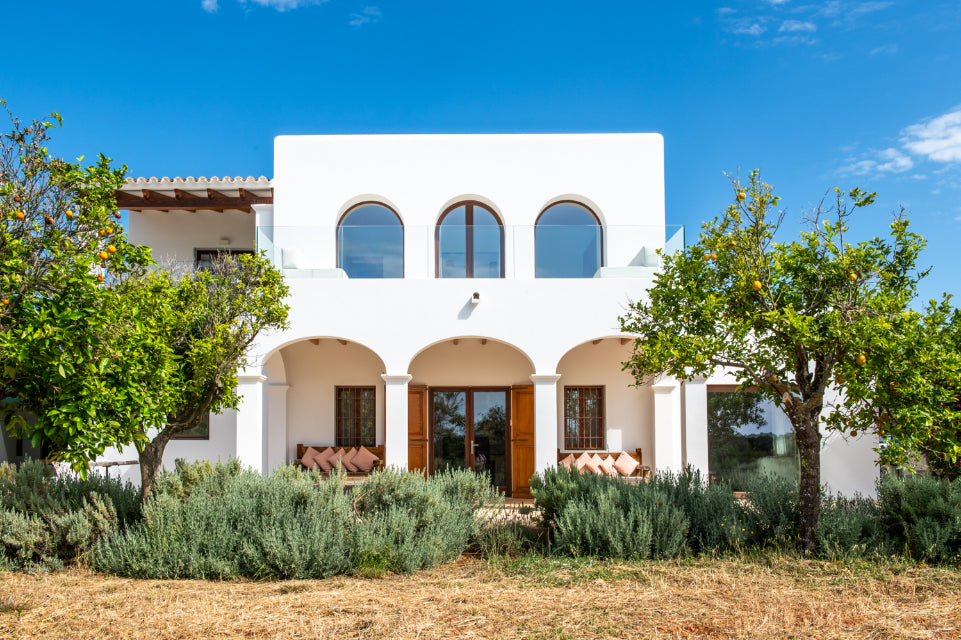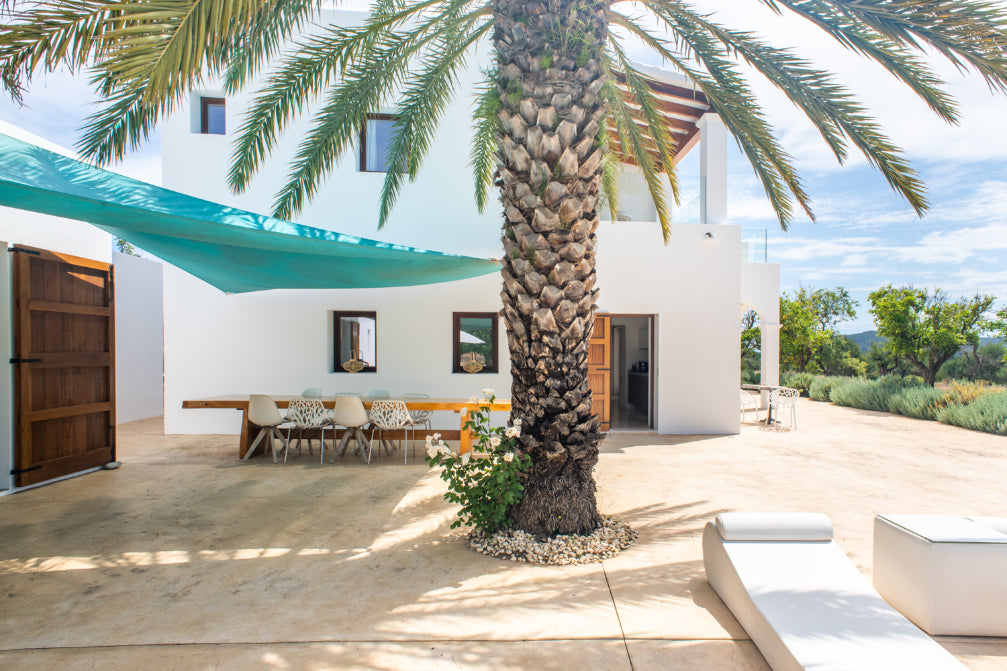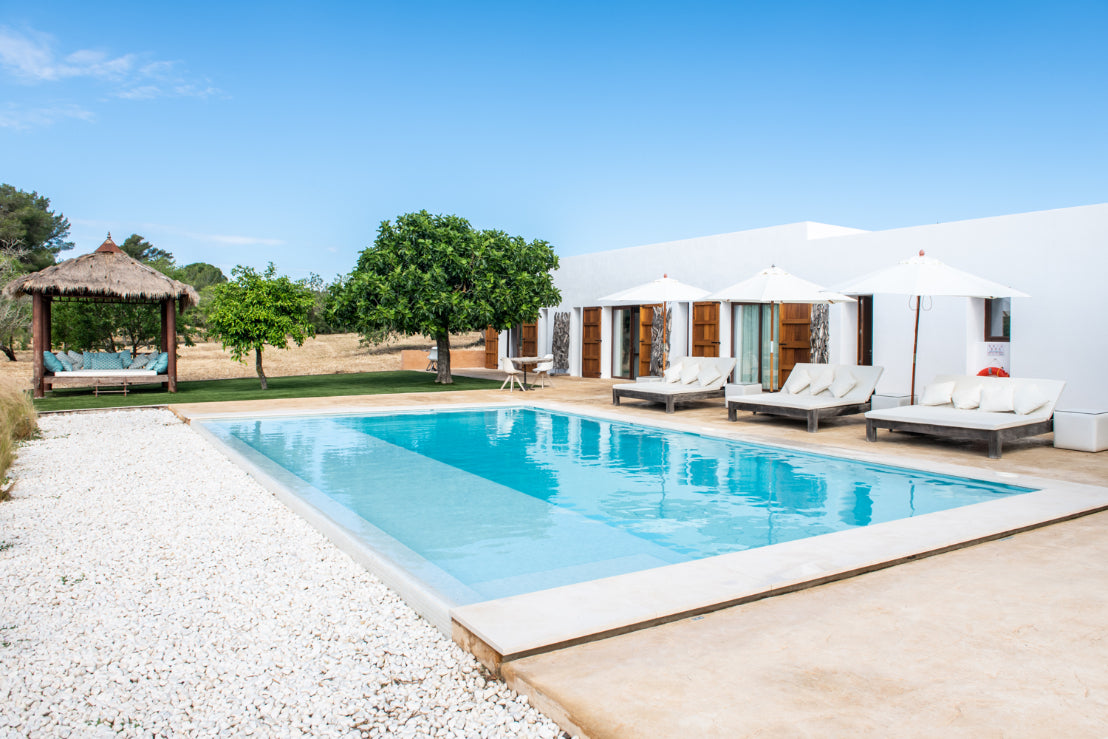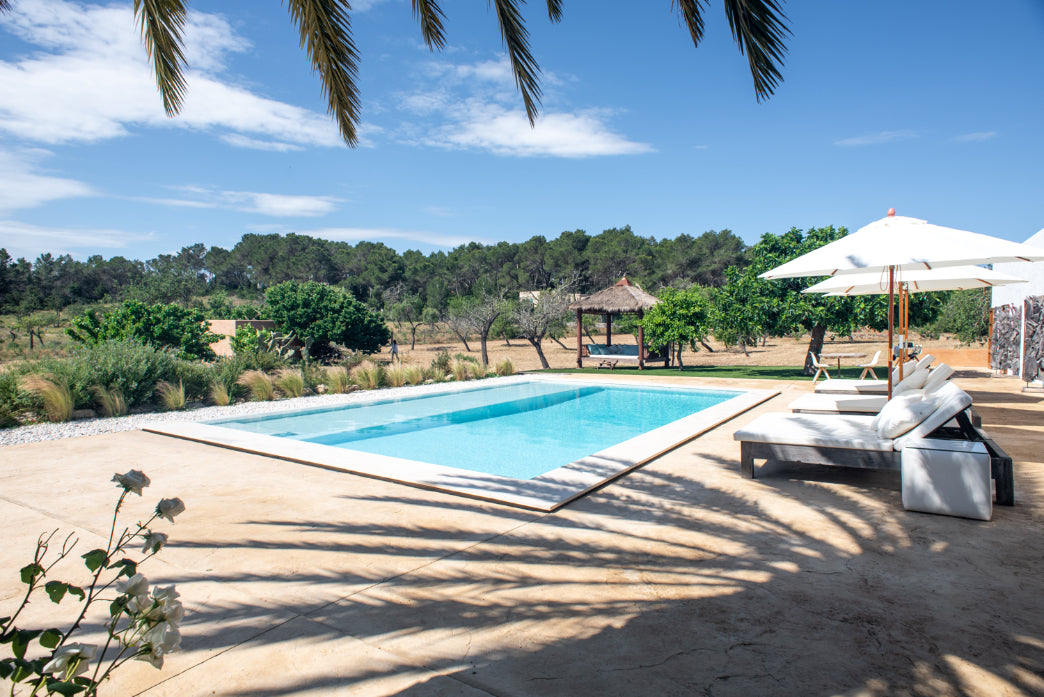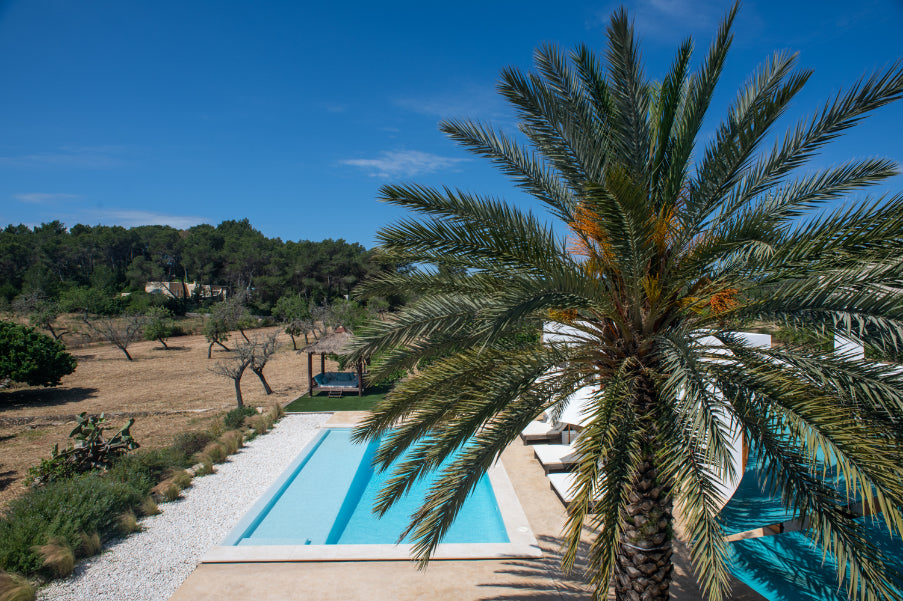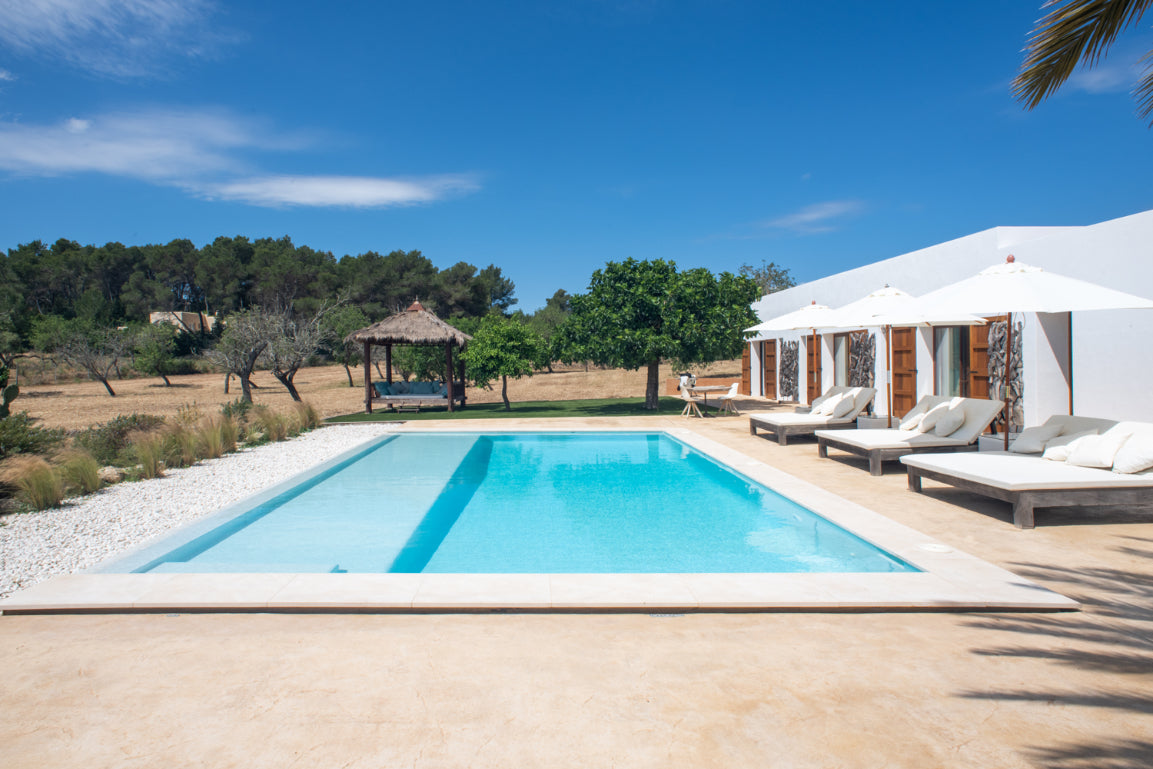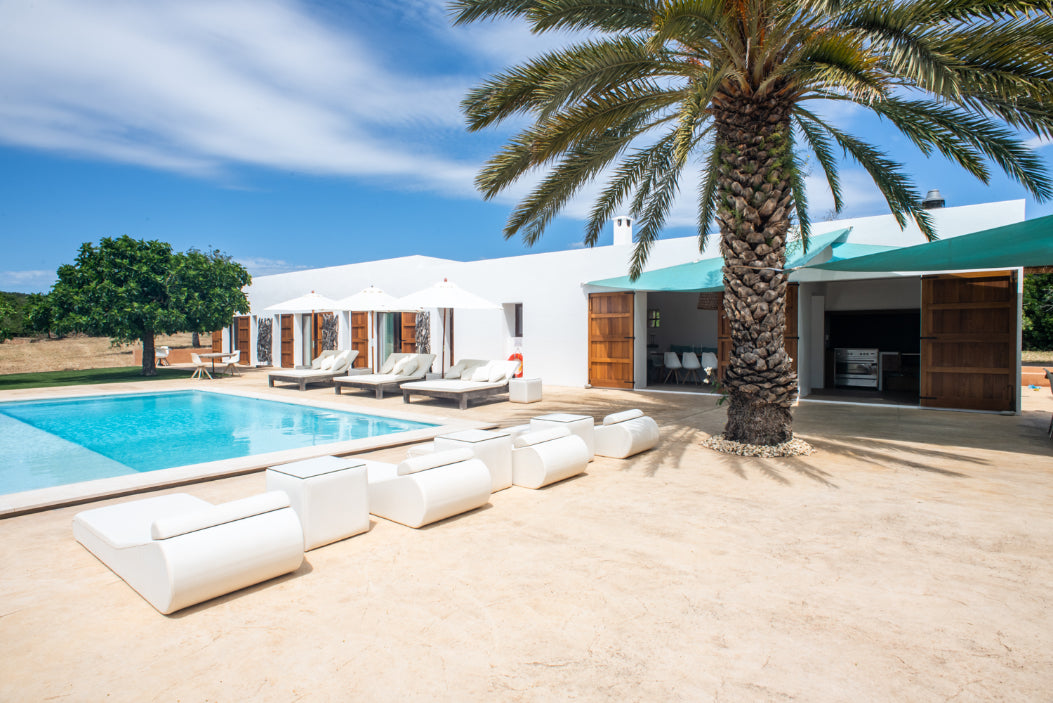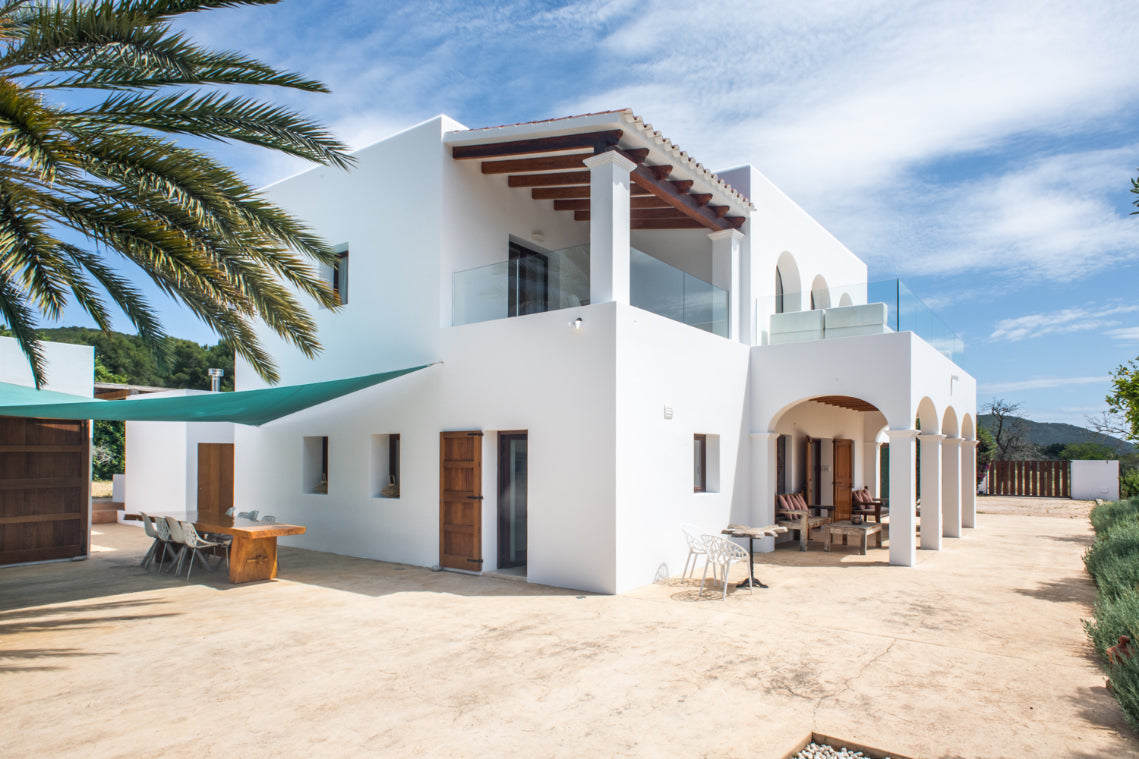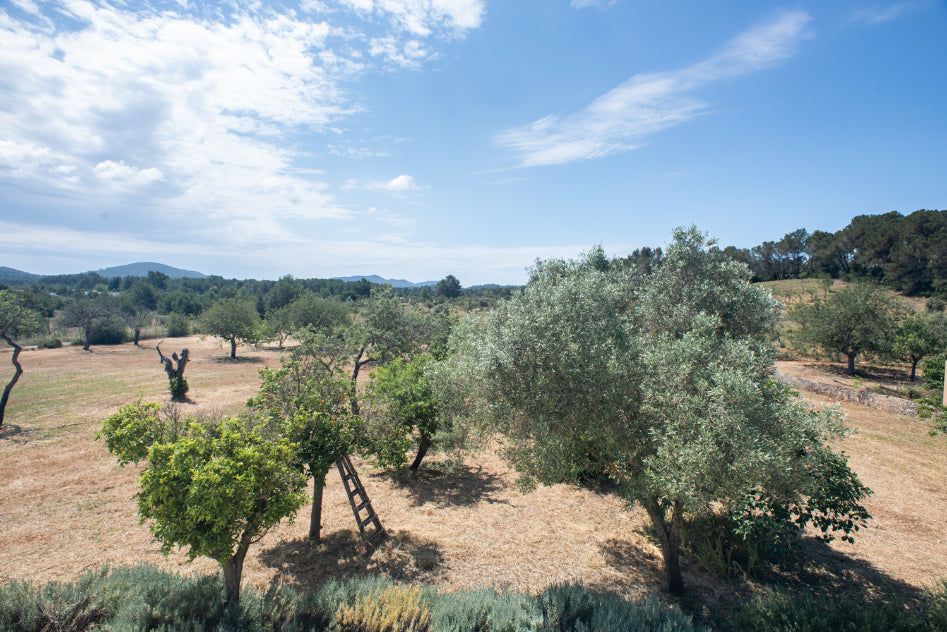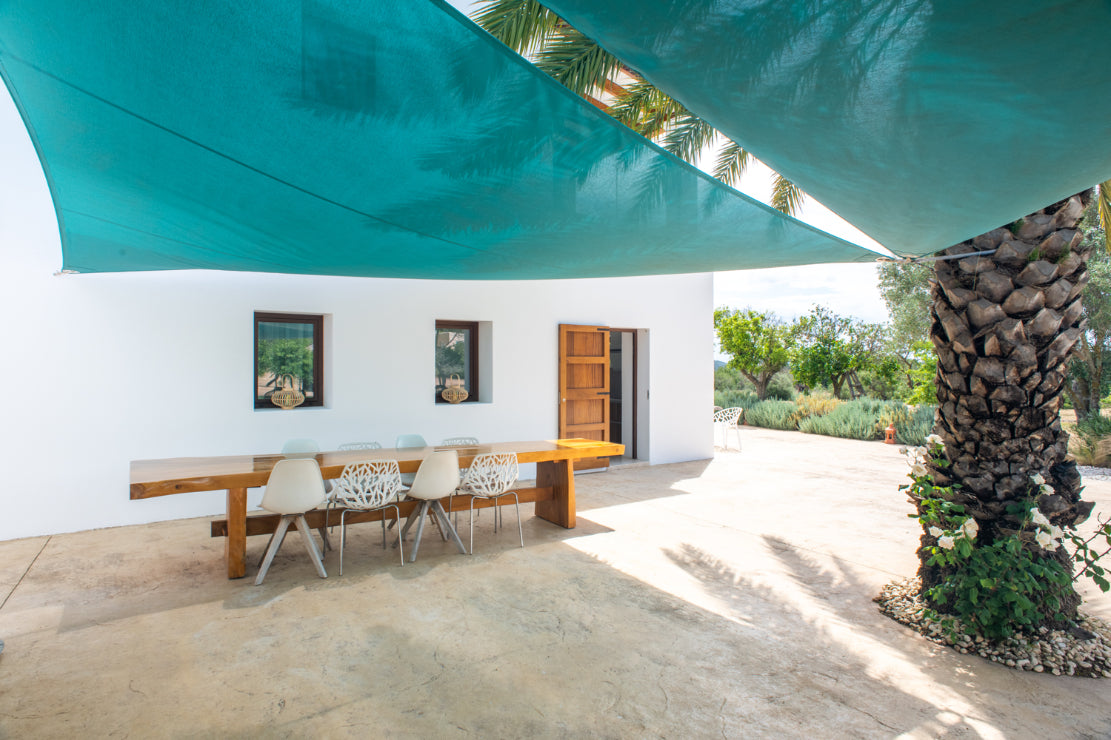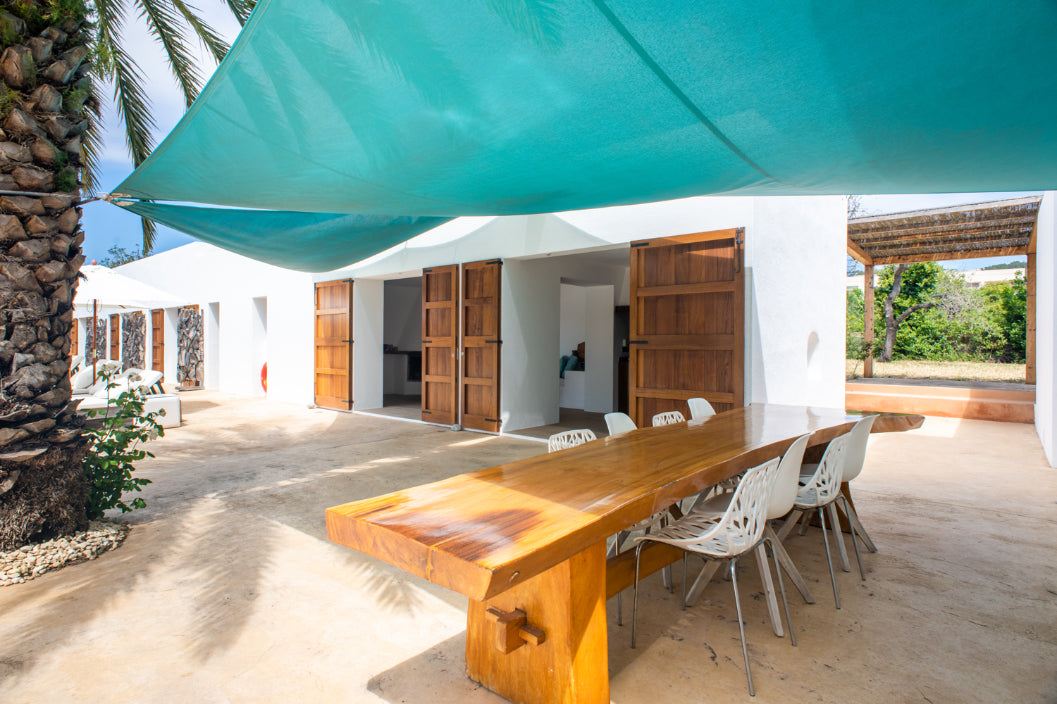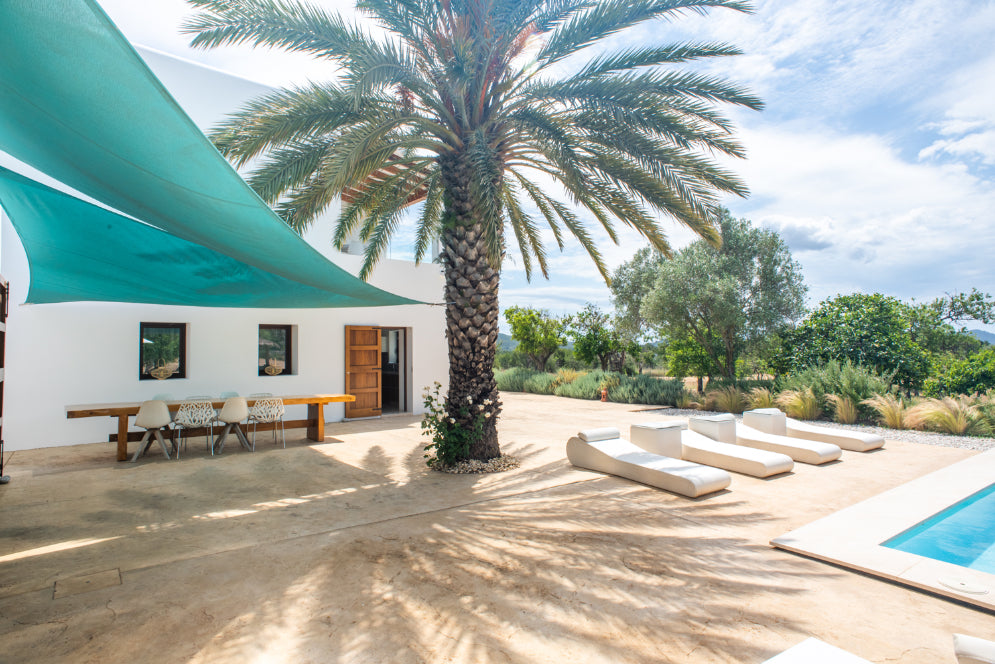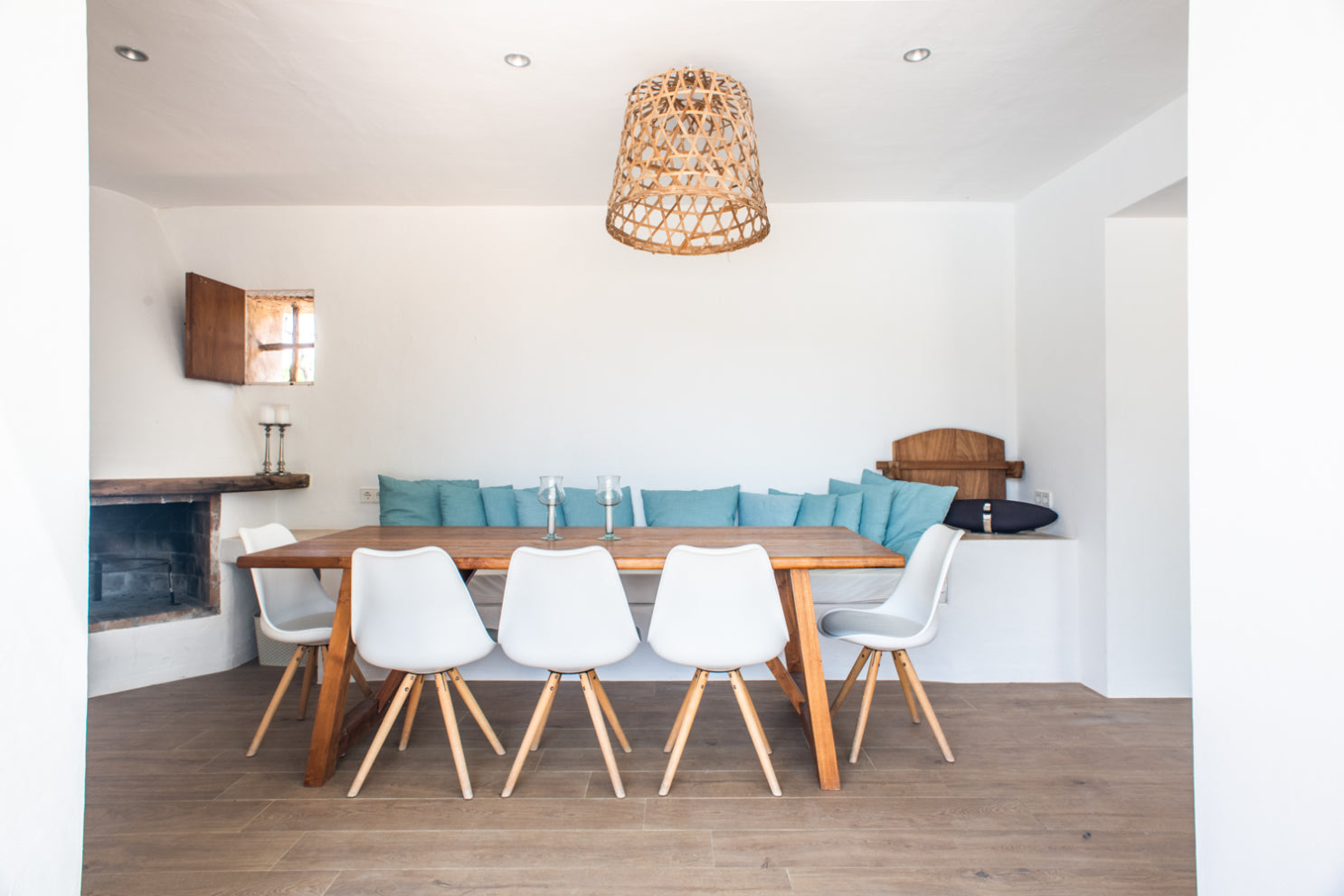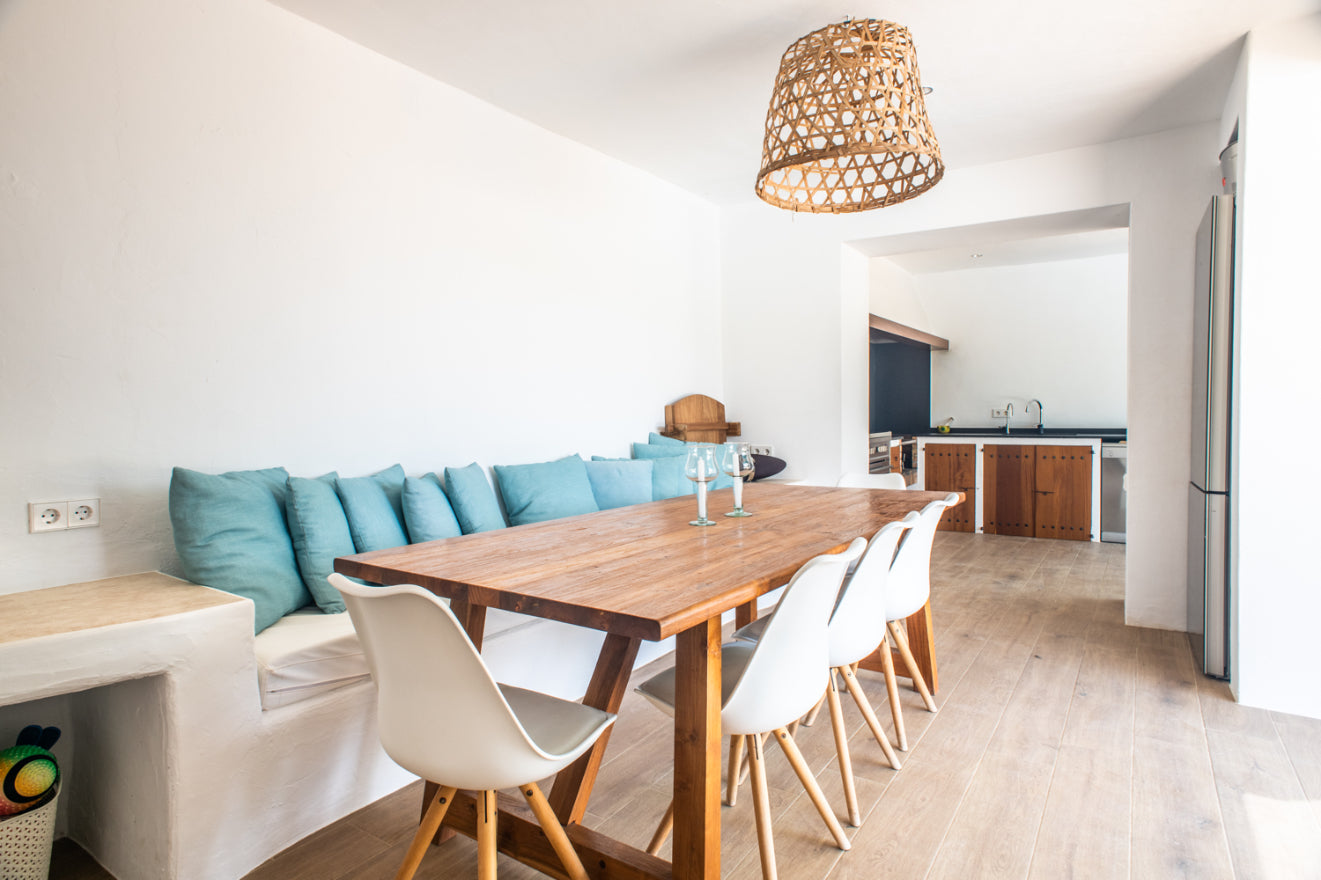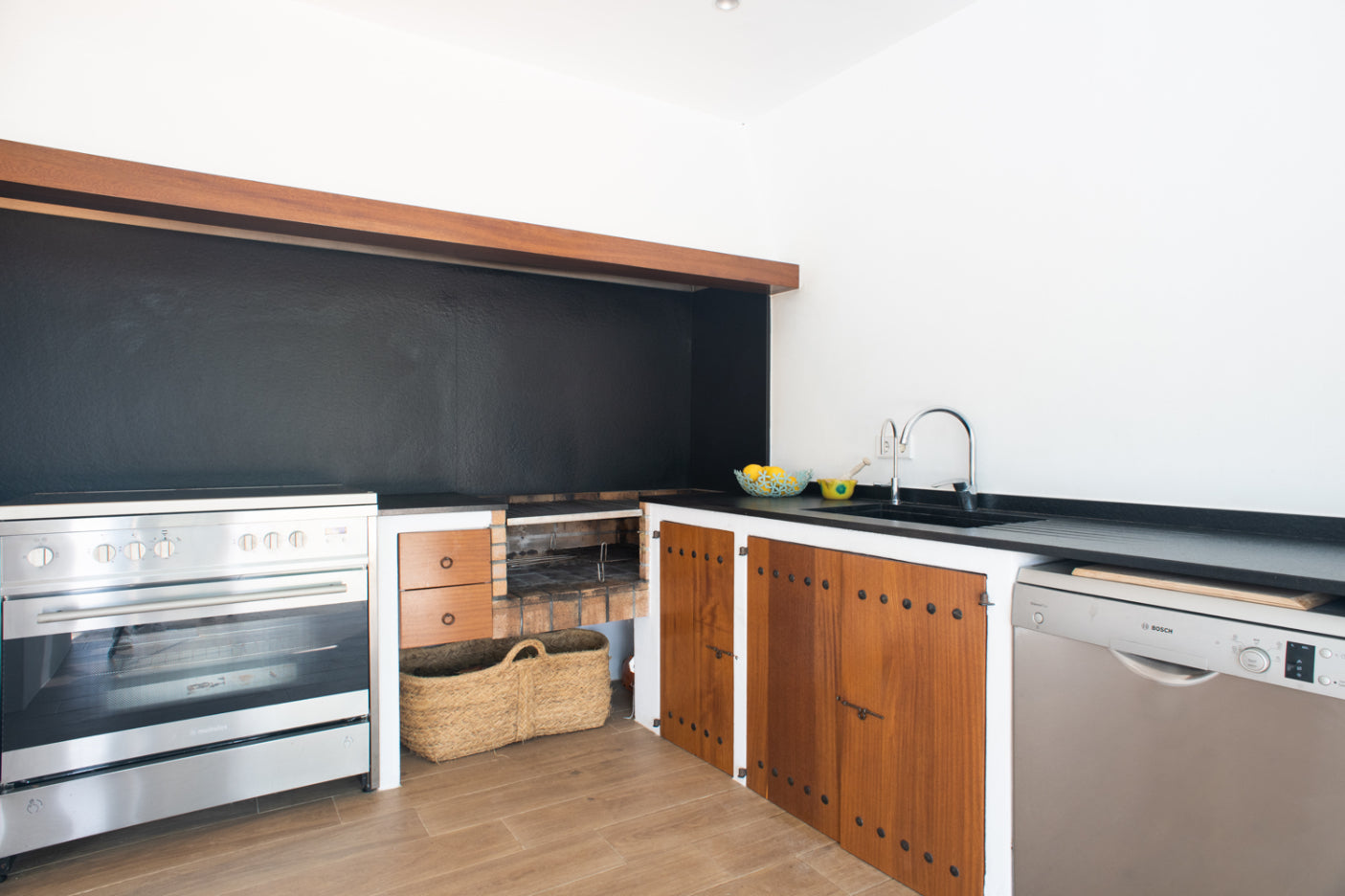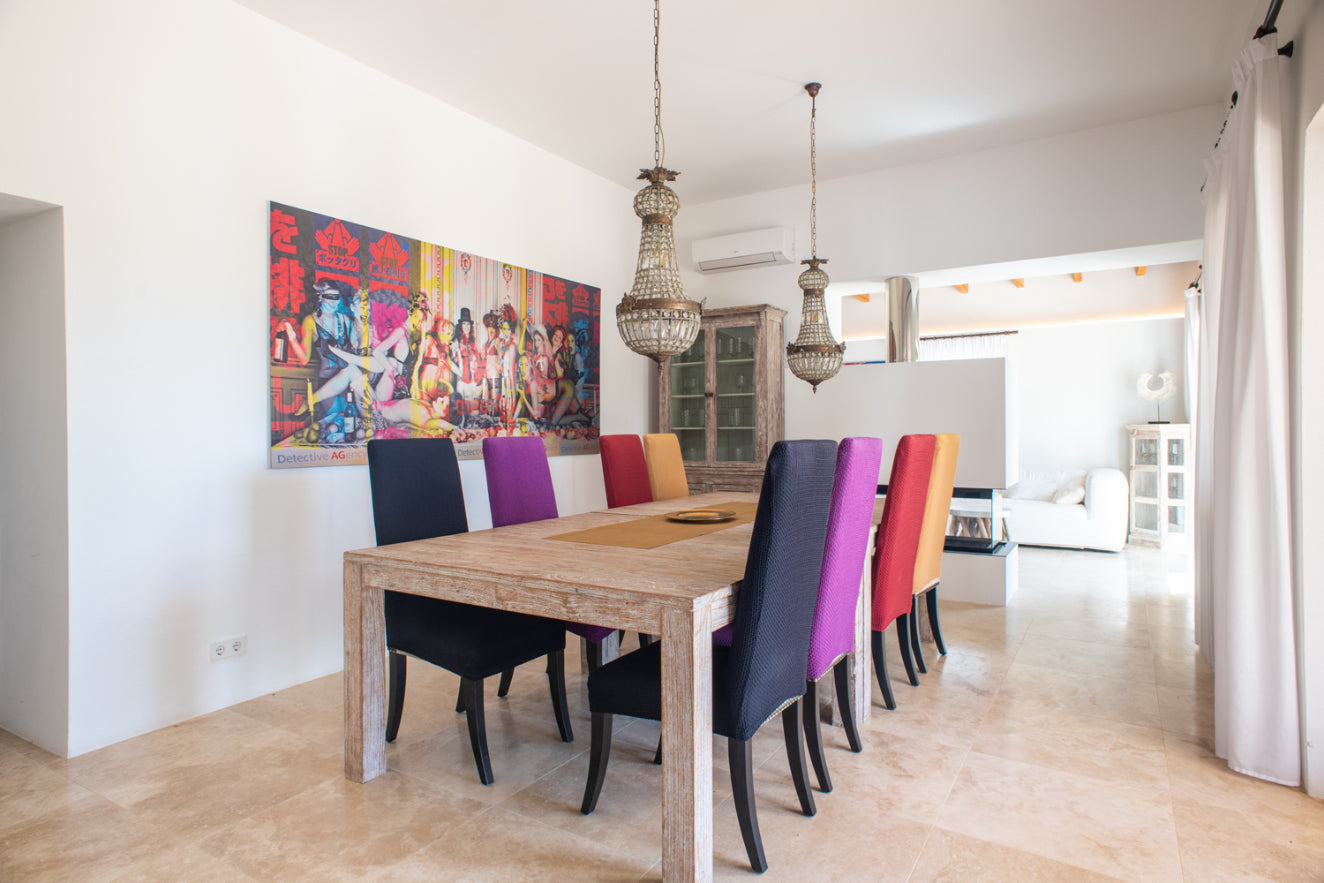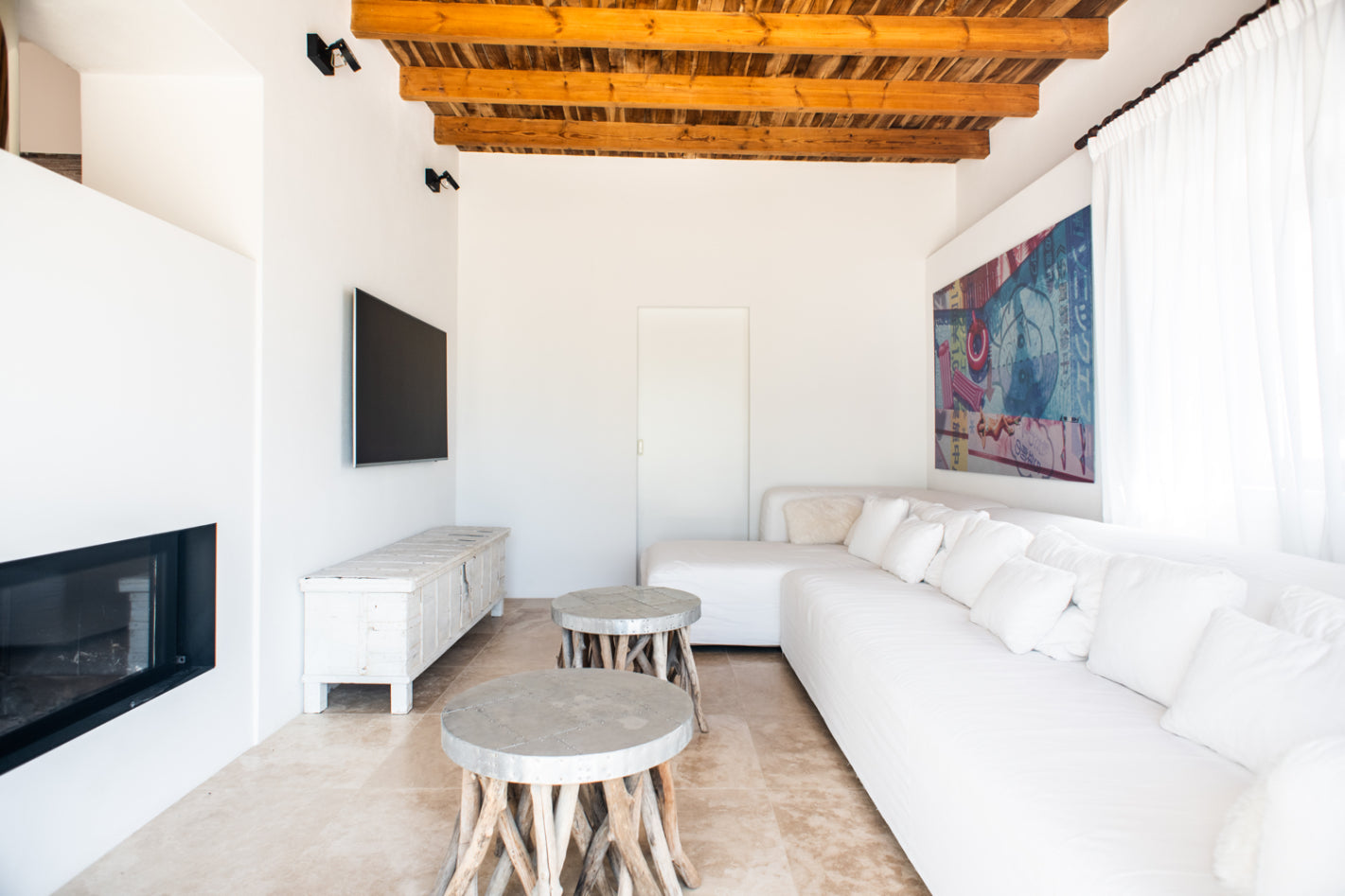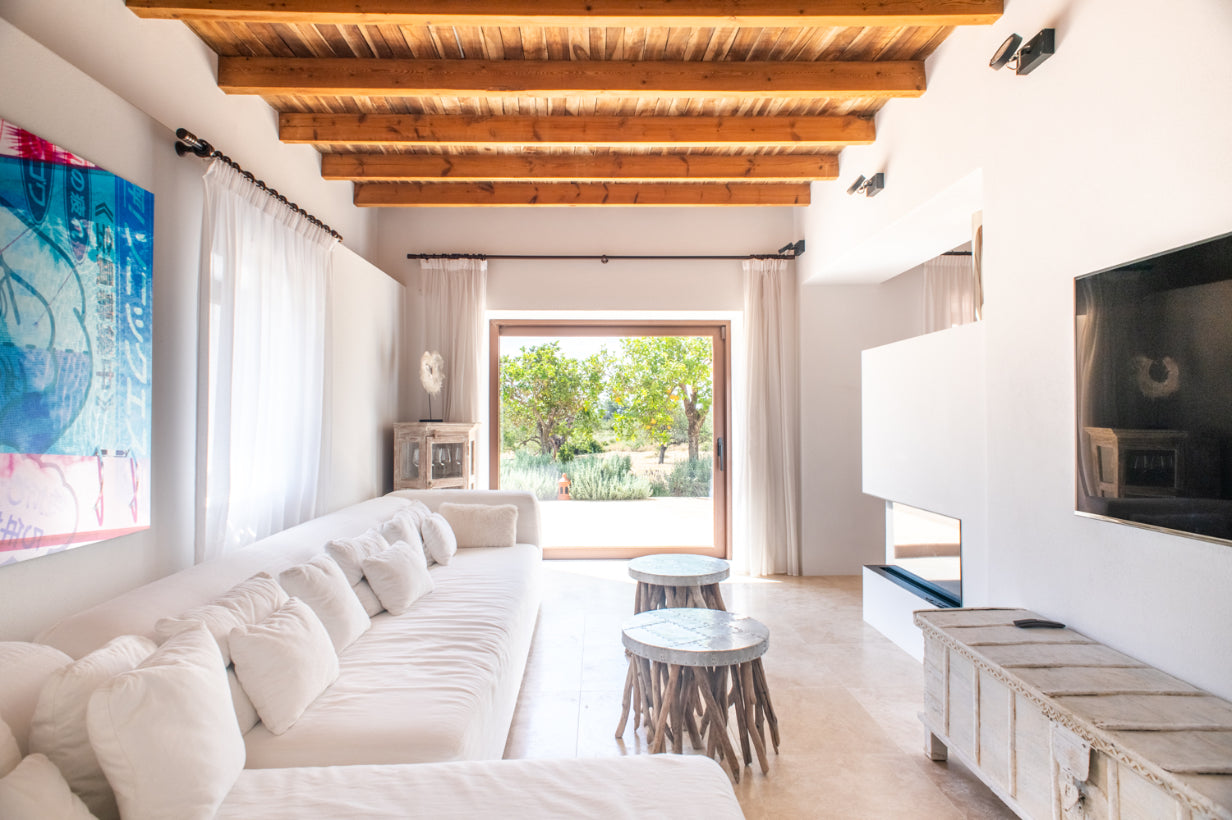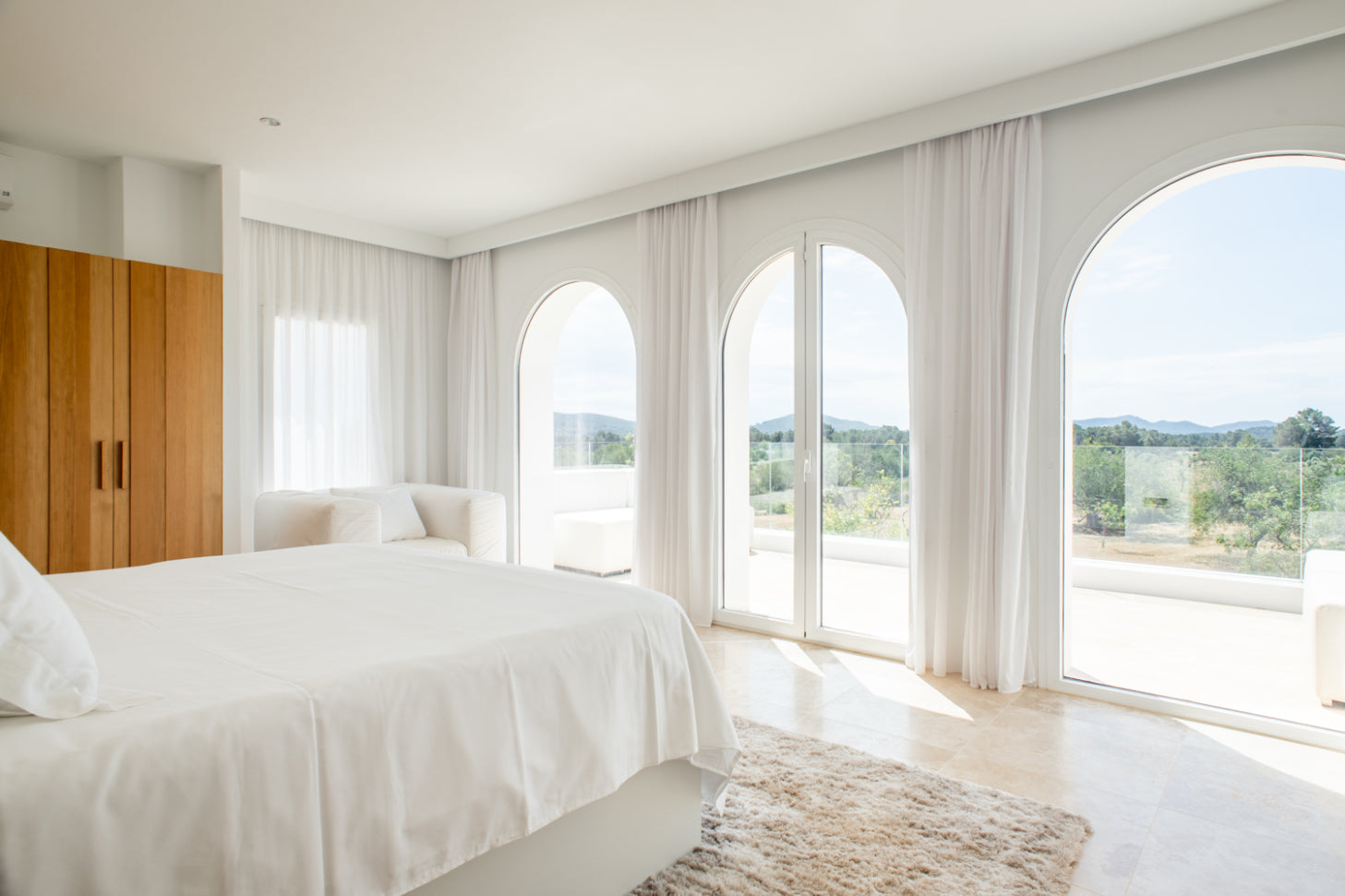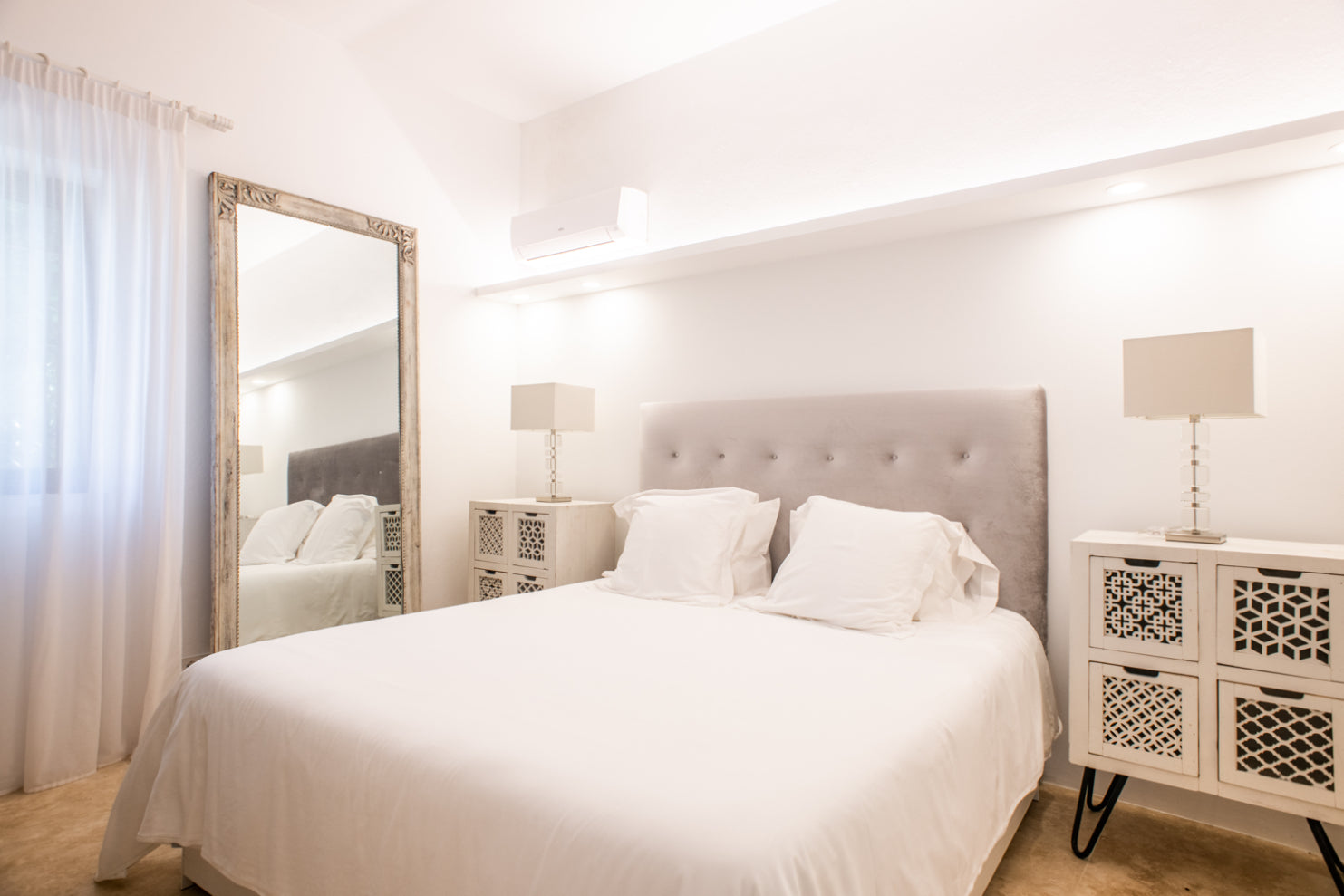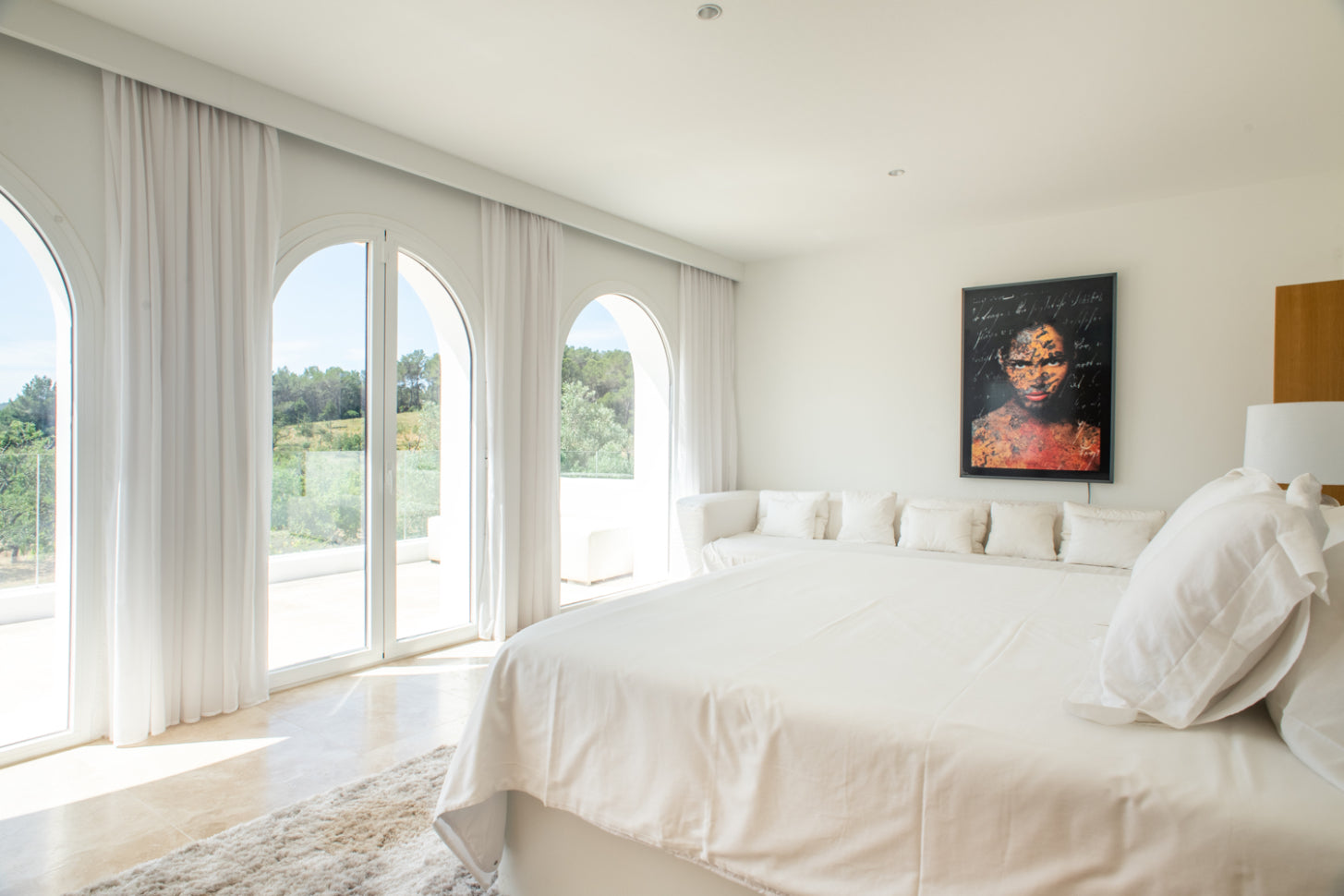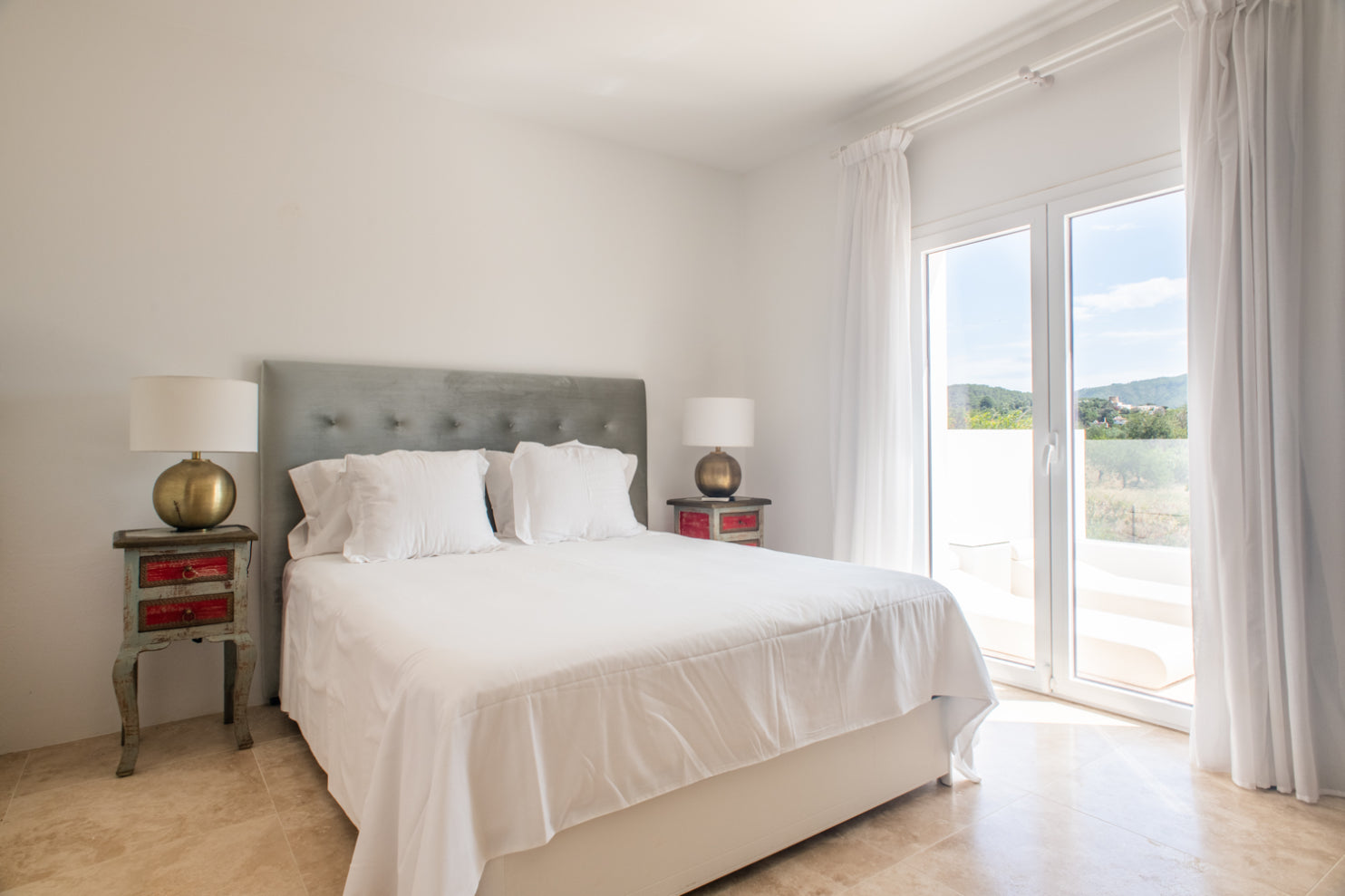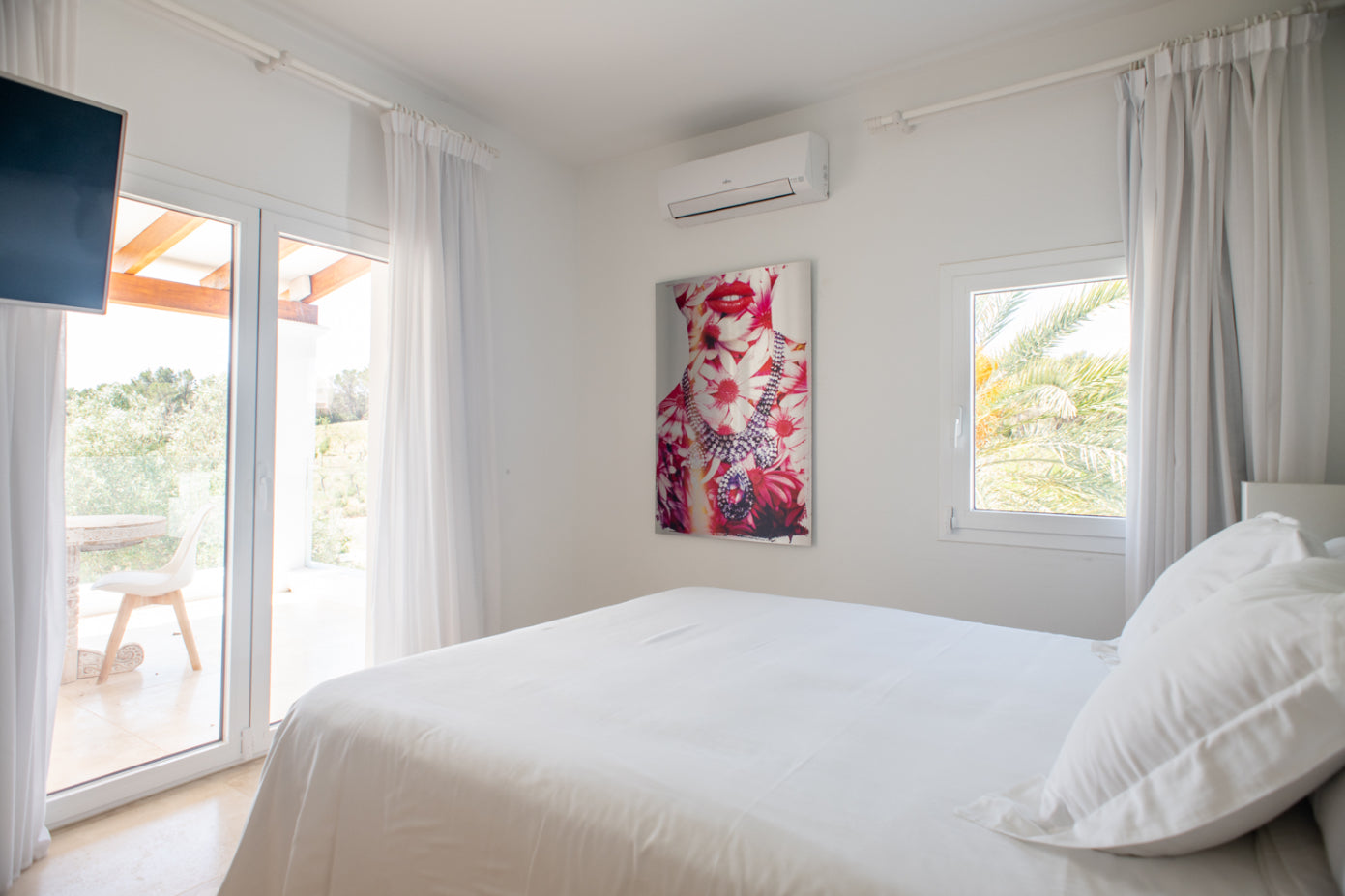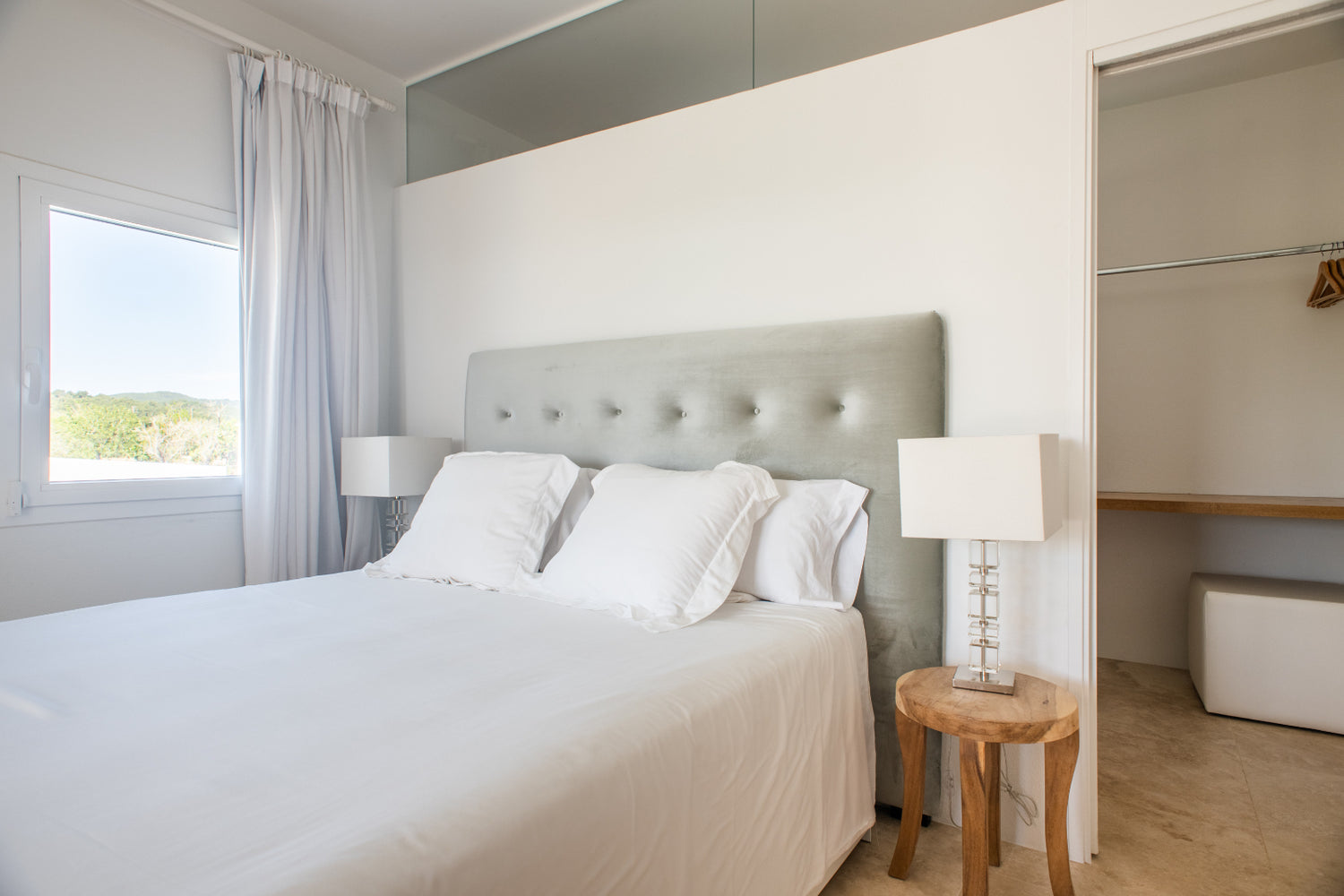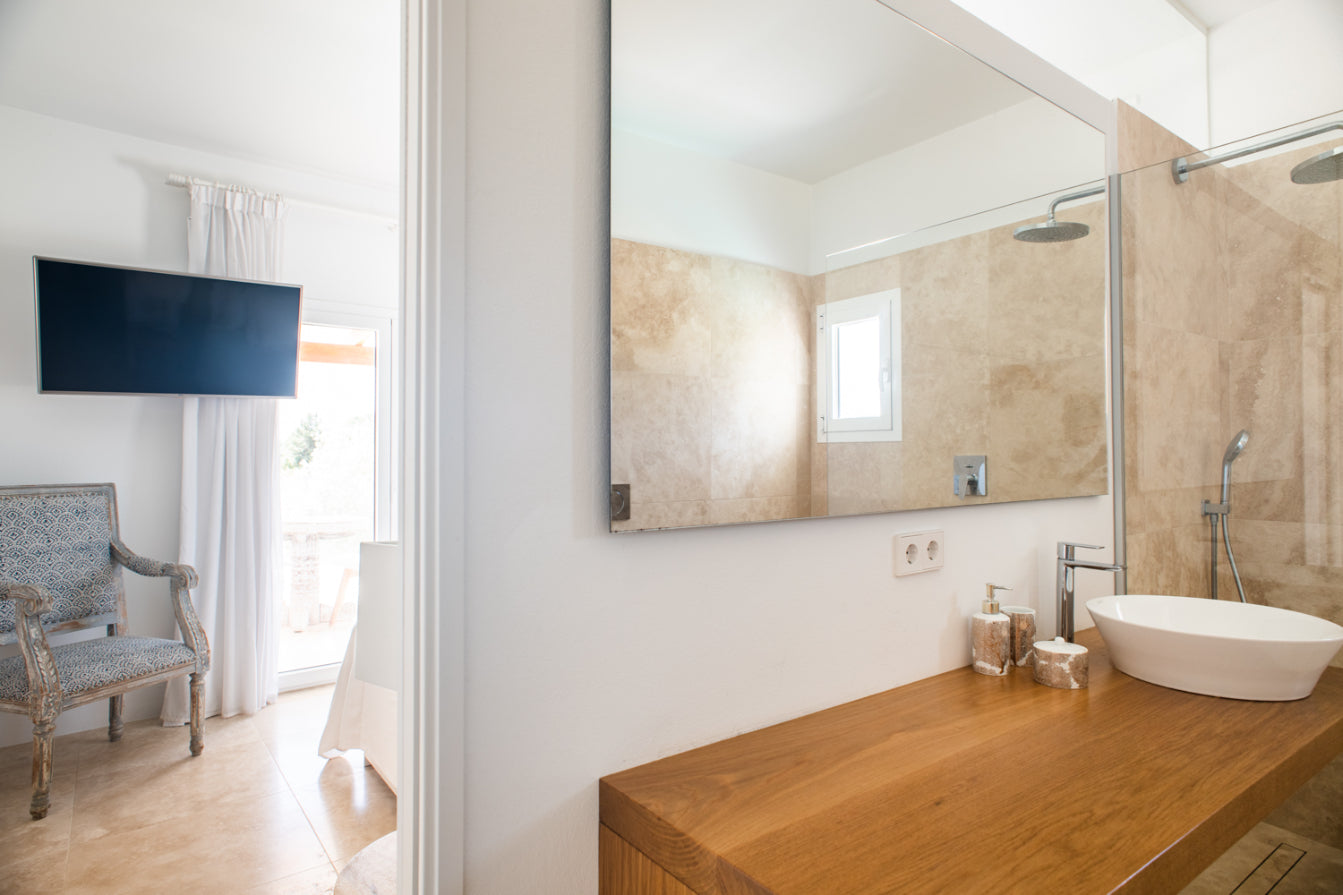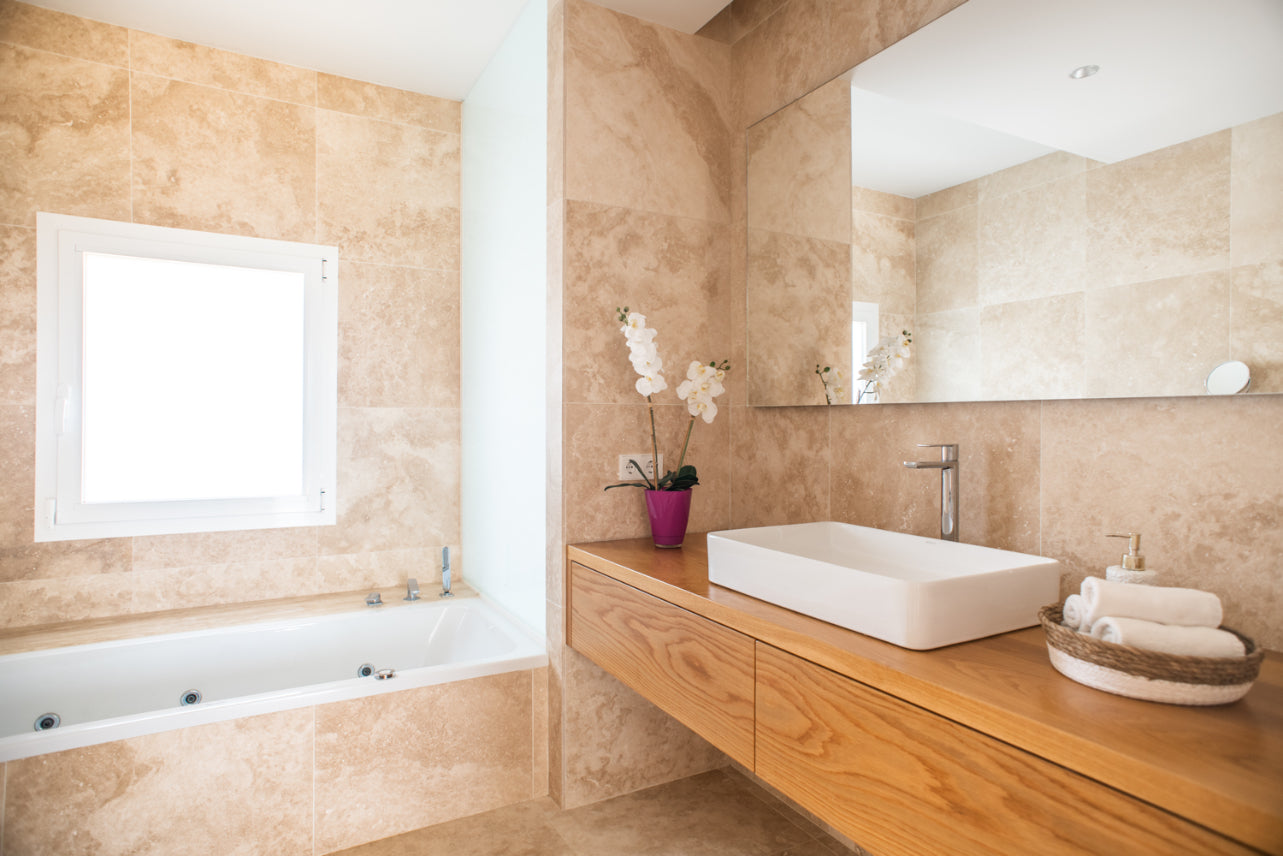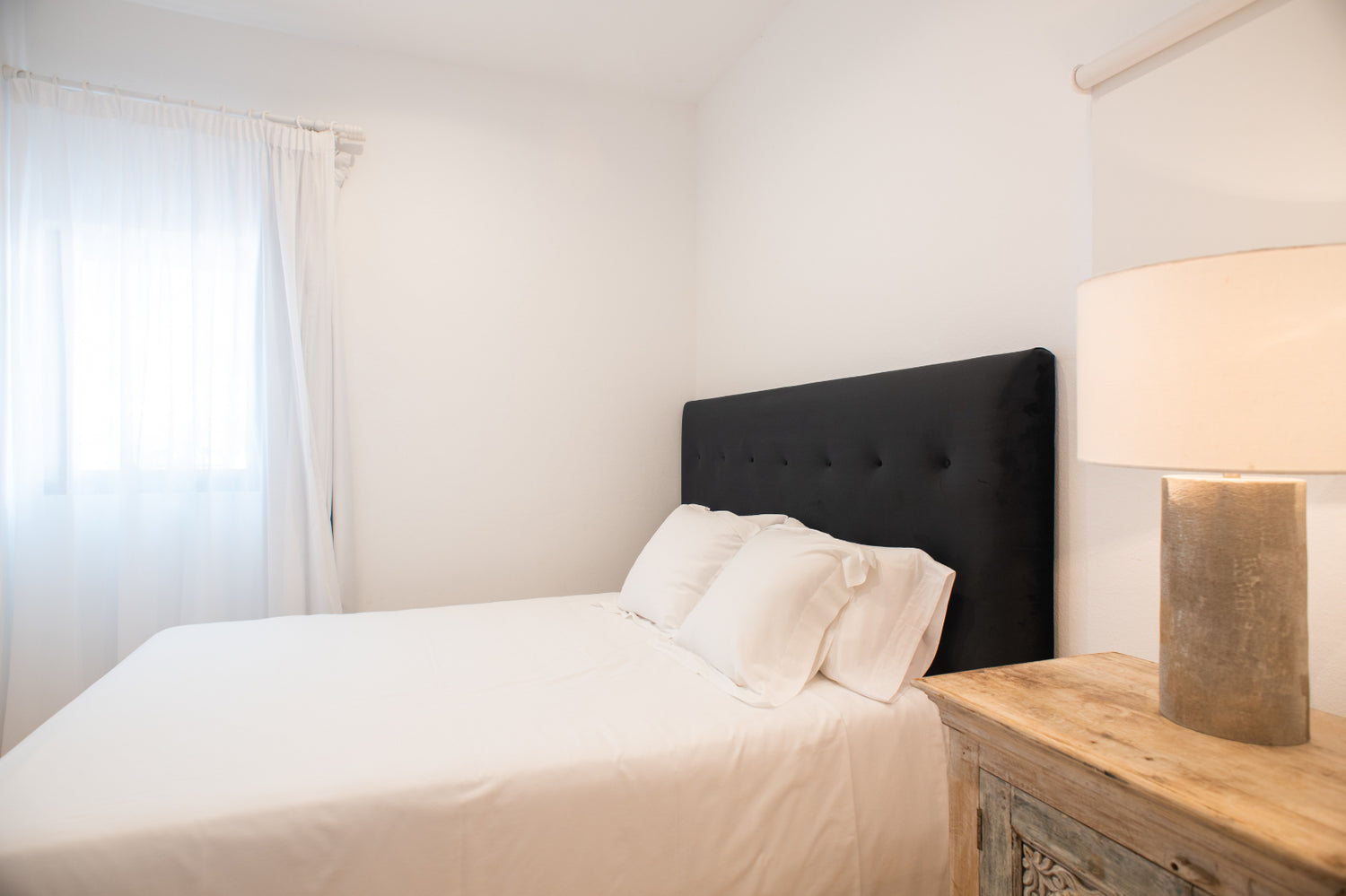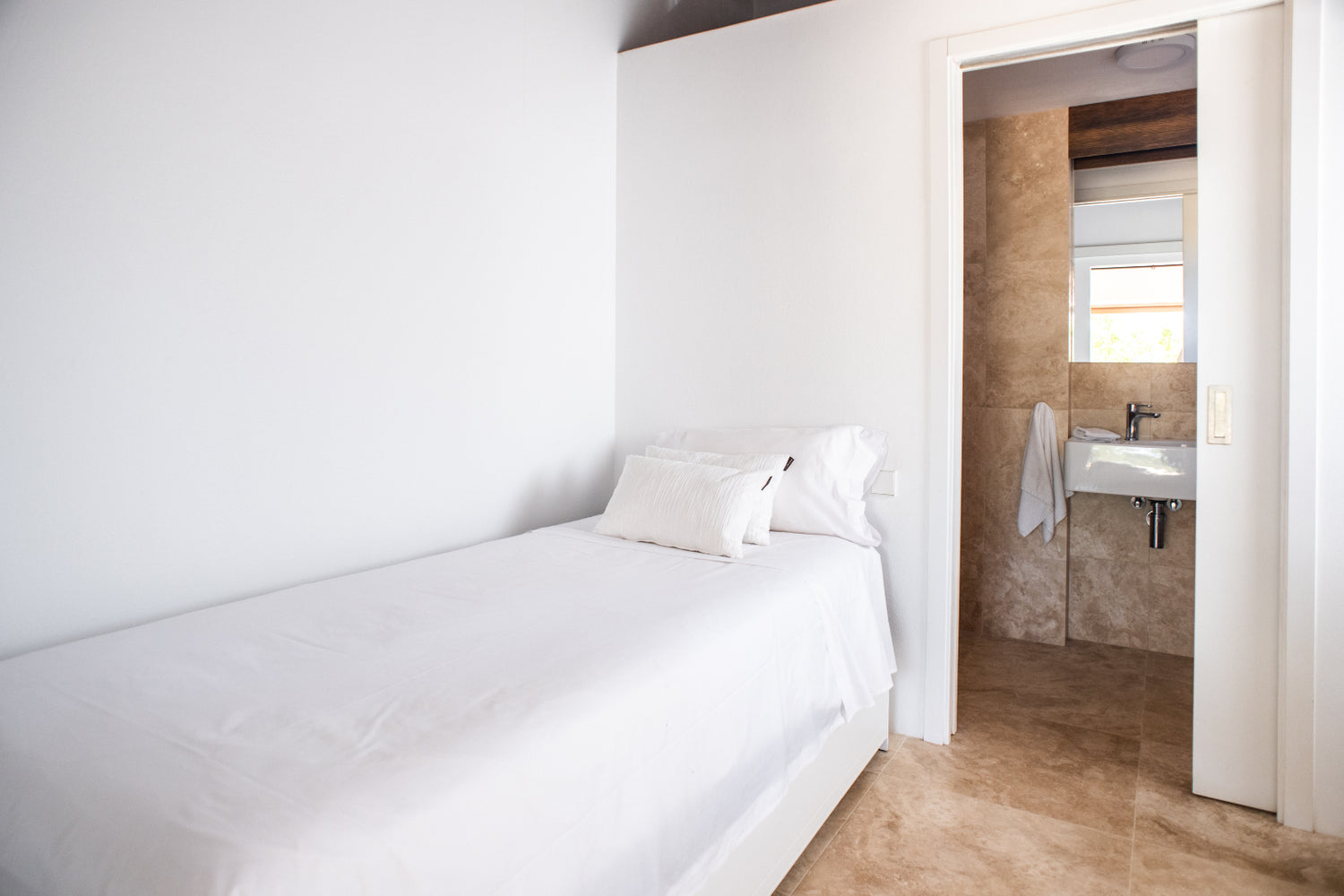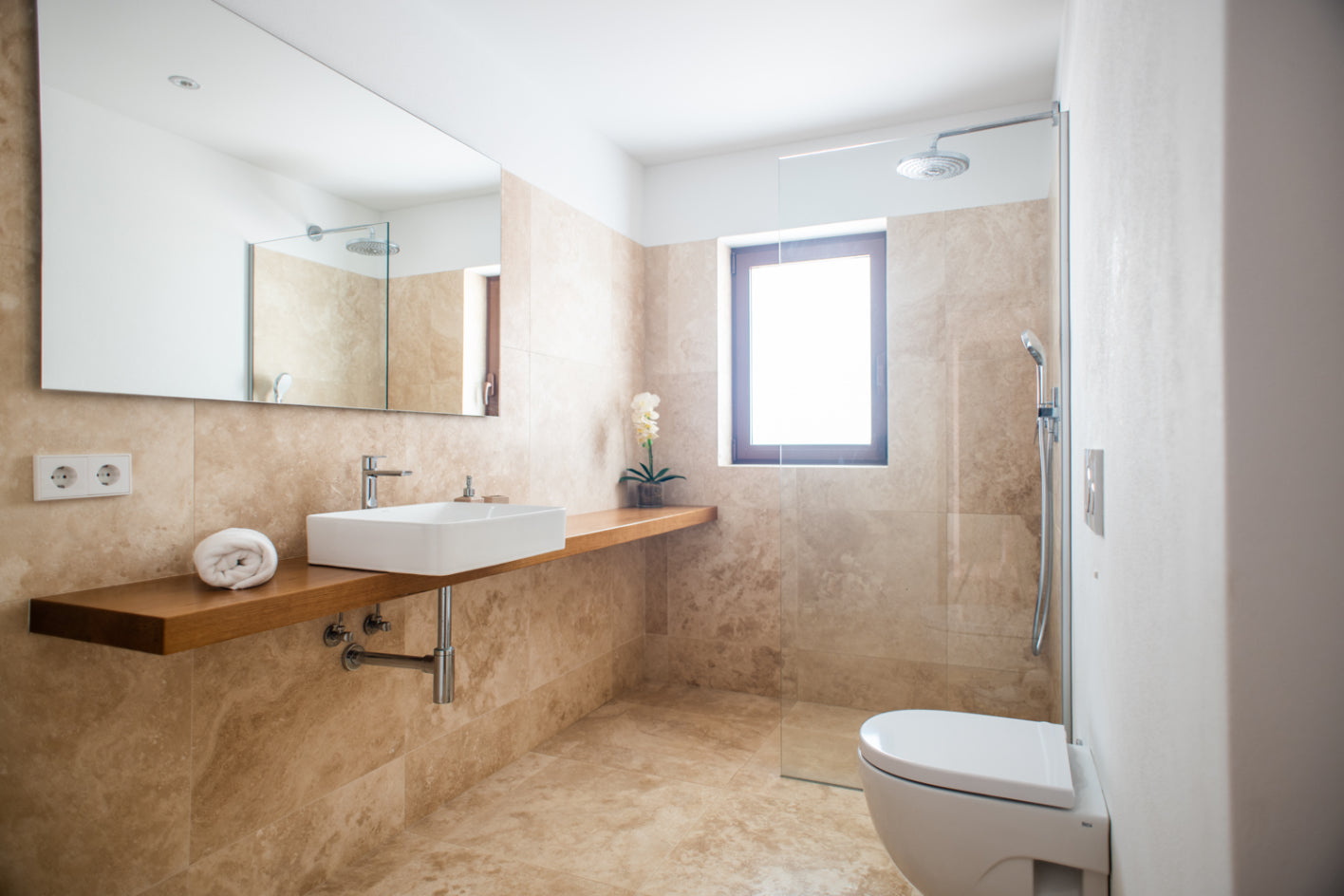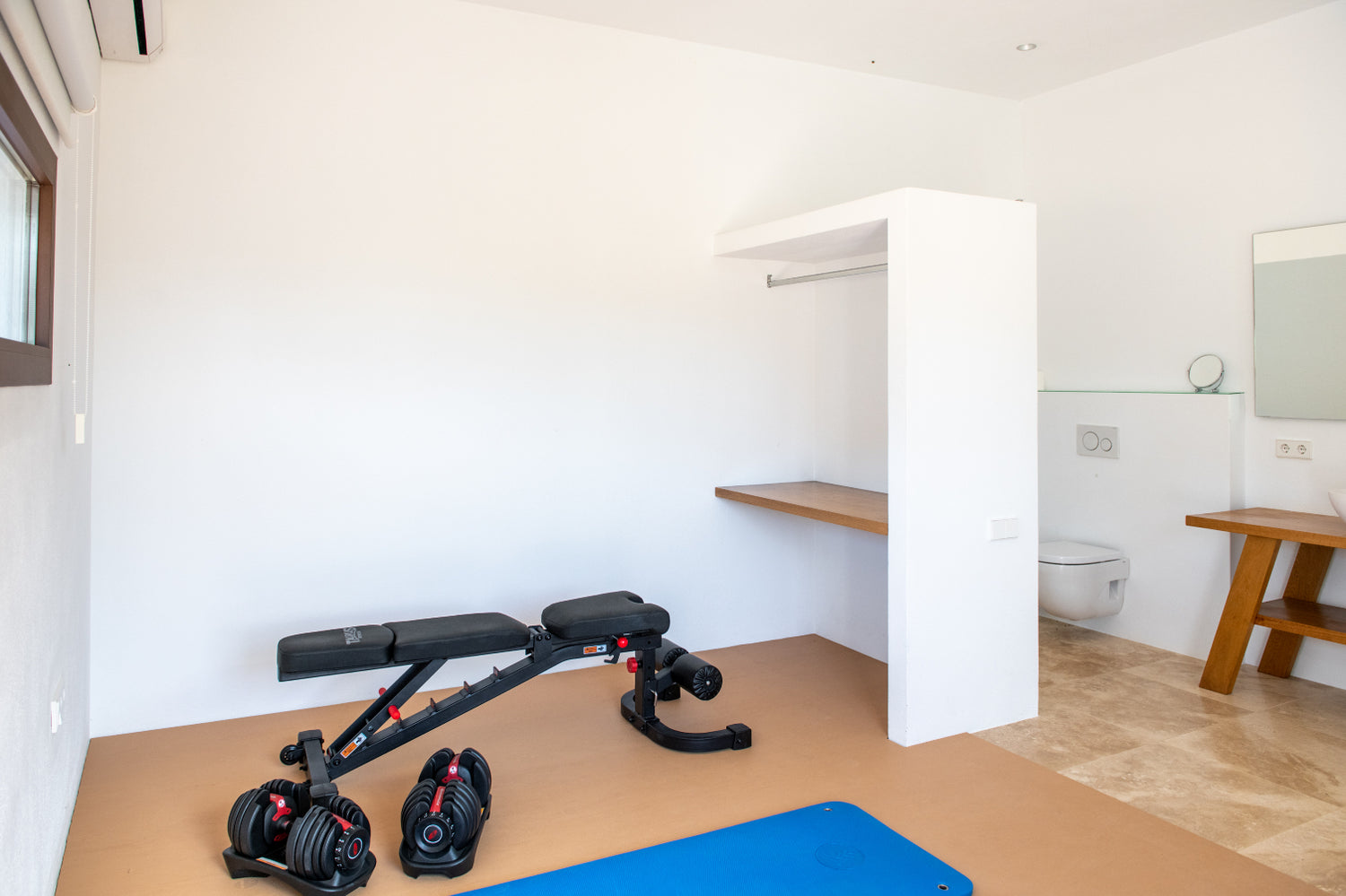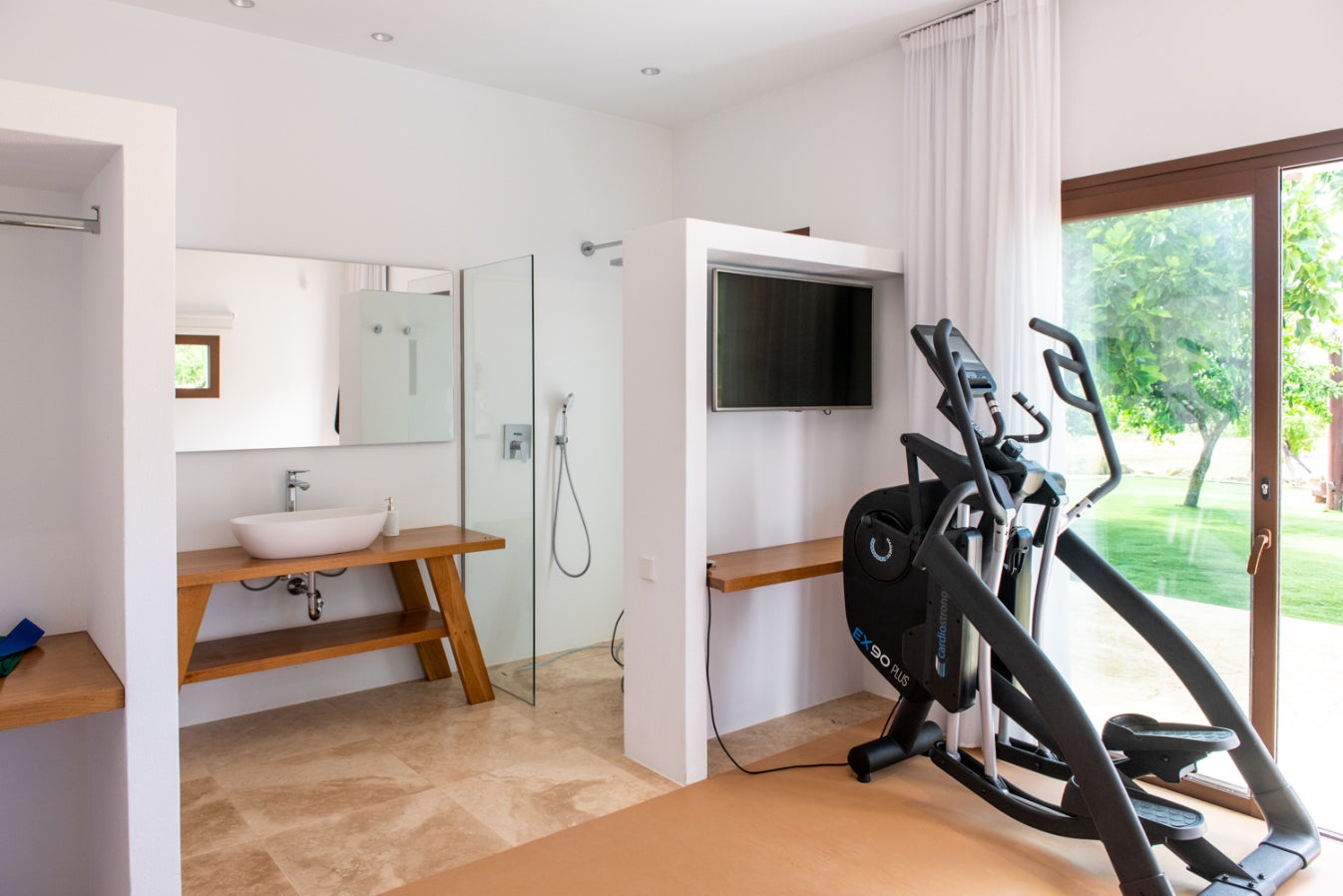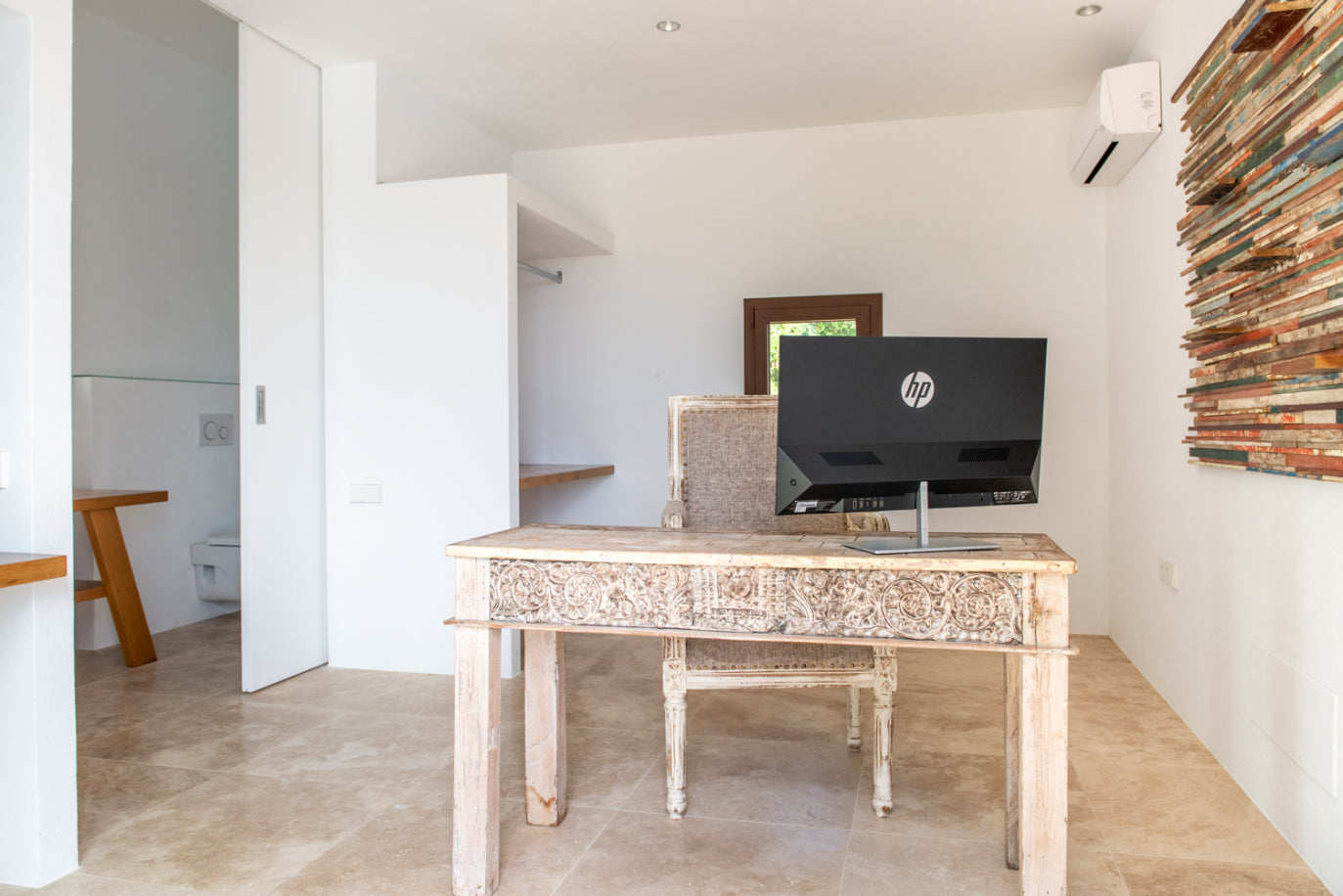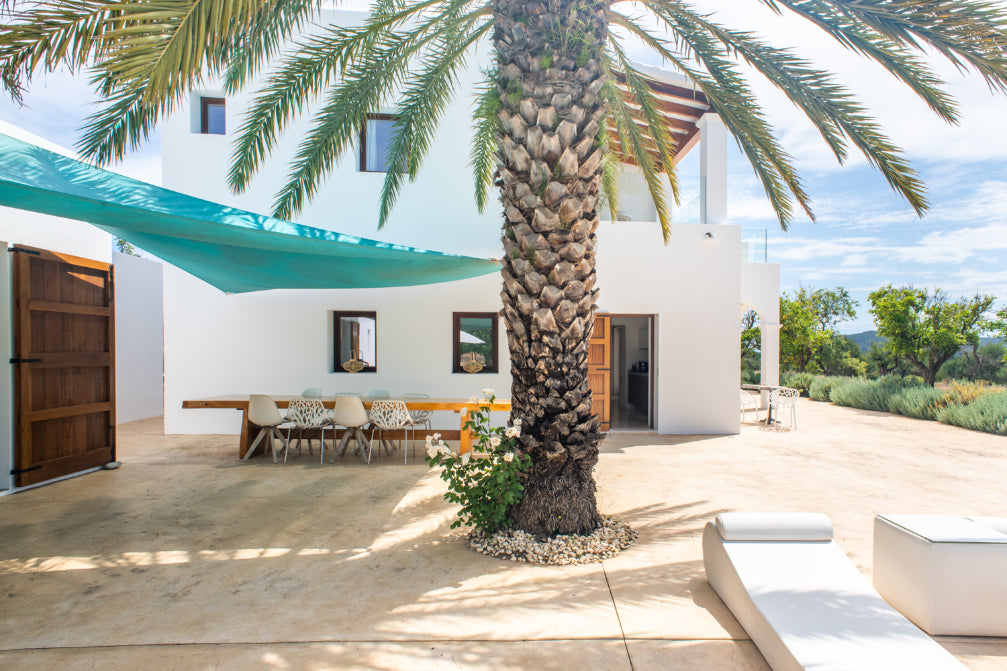 Casa Pascal

Price per week From
Regular price

Sale price

€13.750

Unit price

per
Features
Swimming Pool
Bluetooth Speaker
A/C Throughout
Alarm System
Outdoor Dining
Outdoor Kitchen
Gym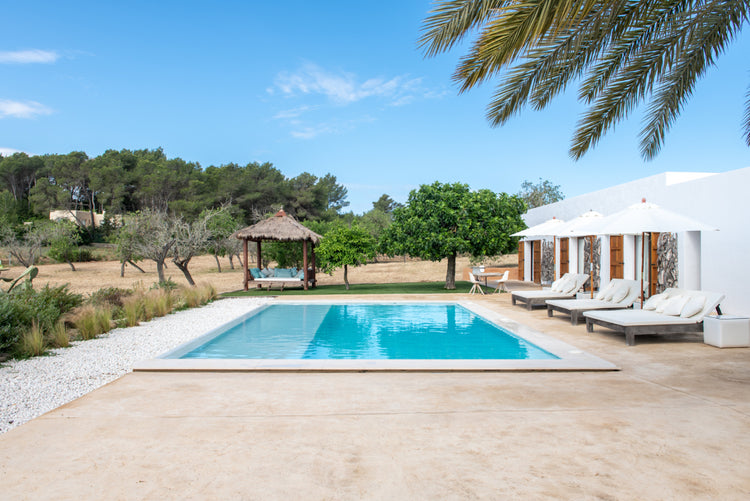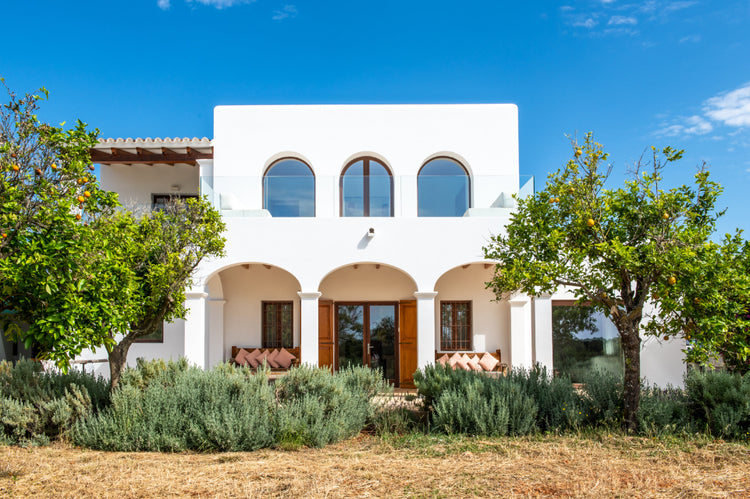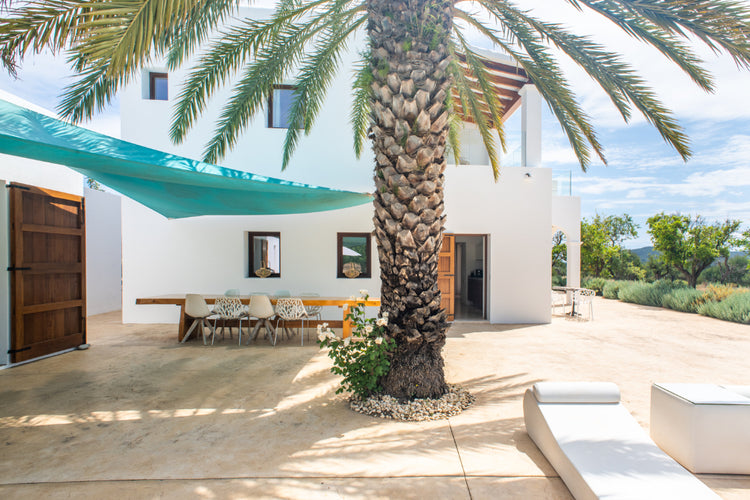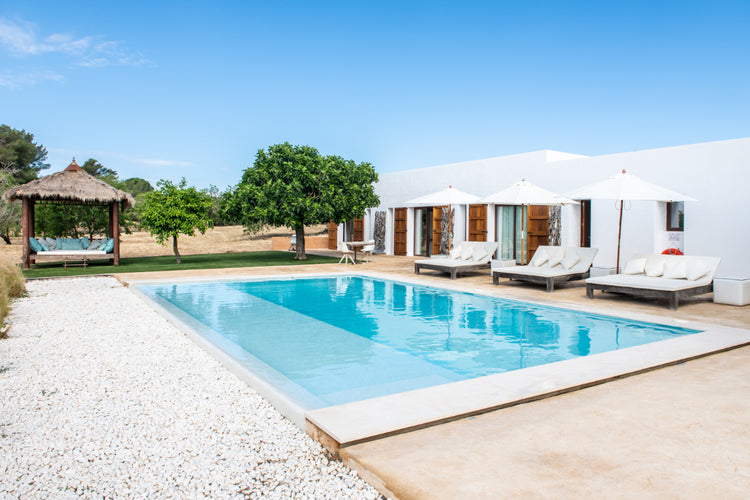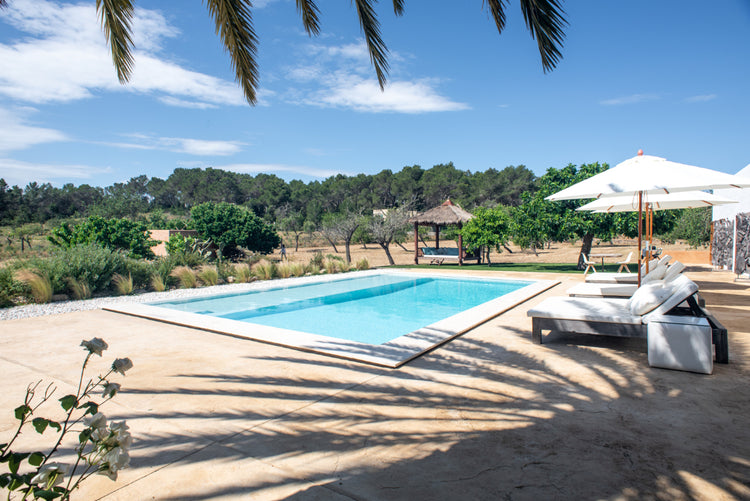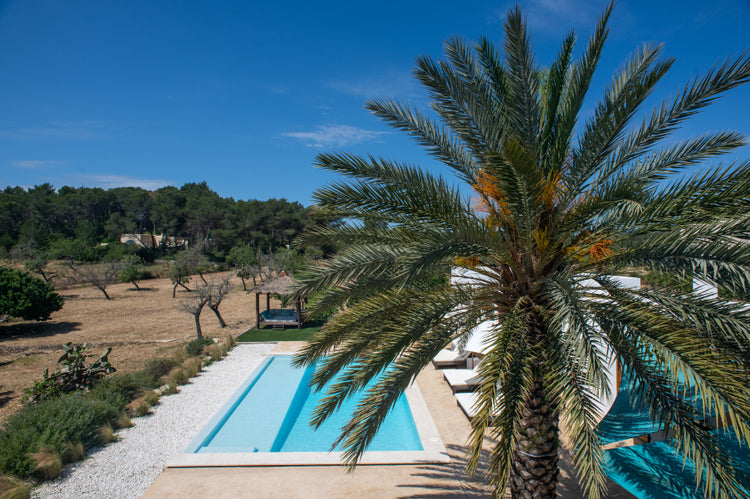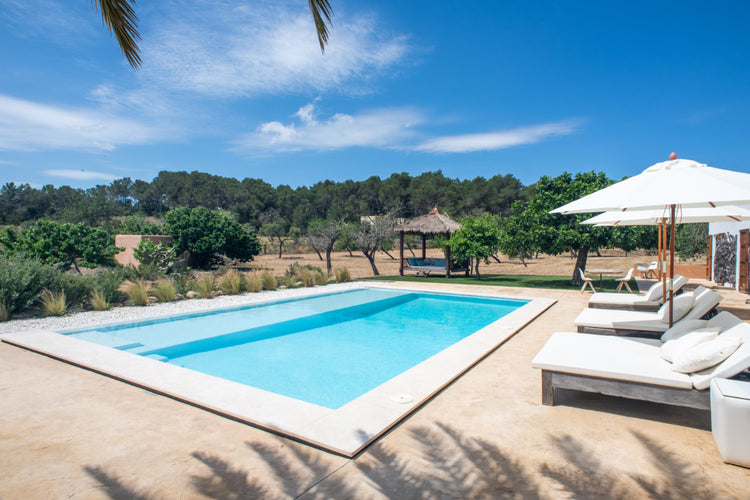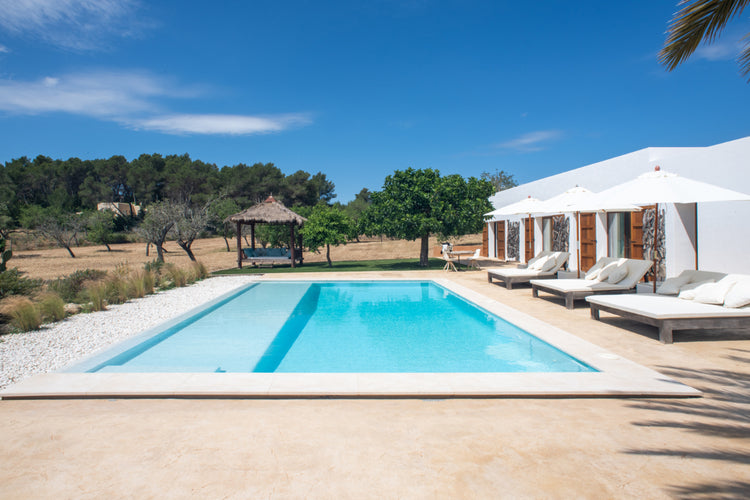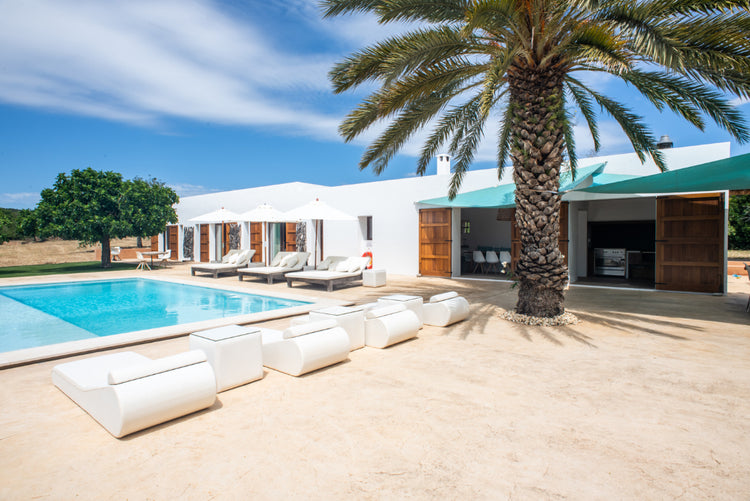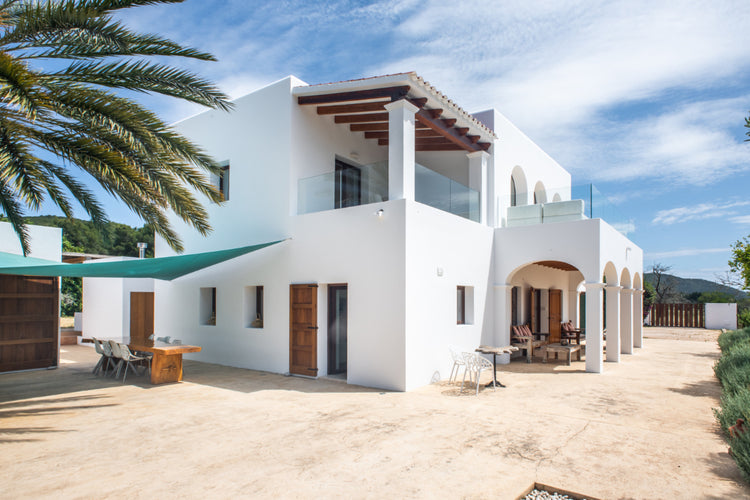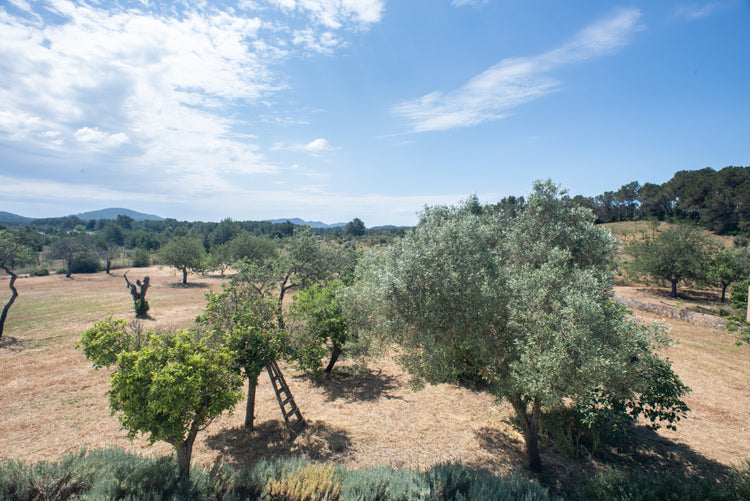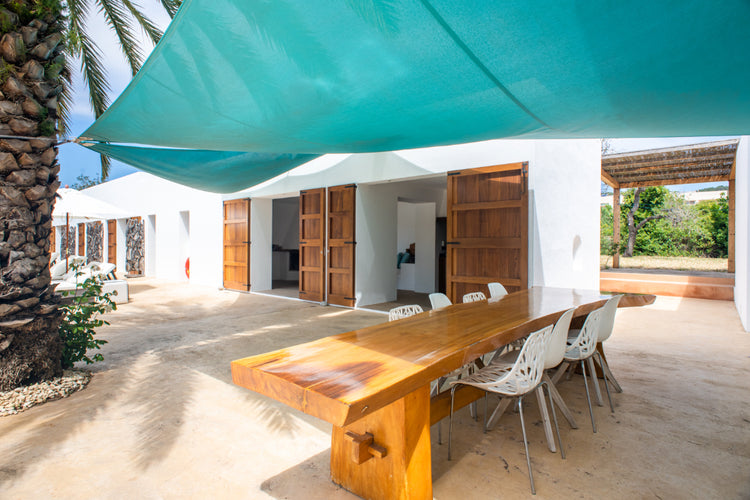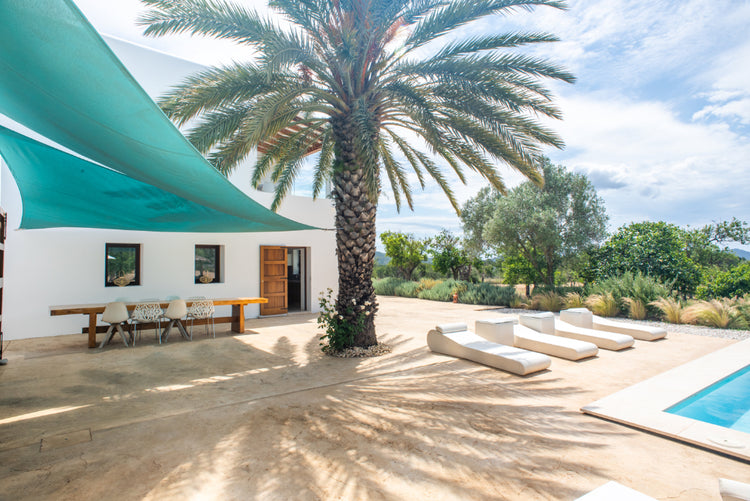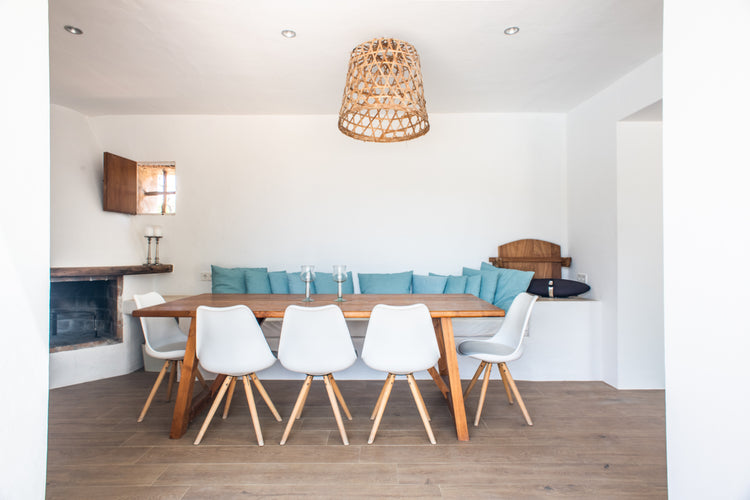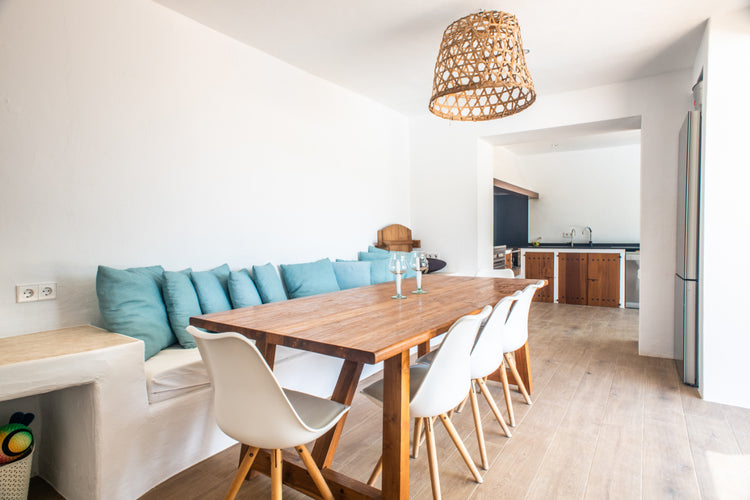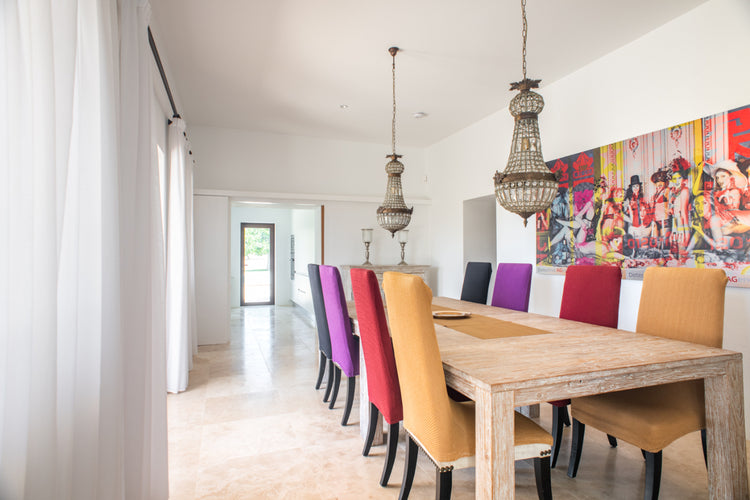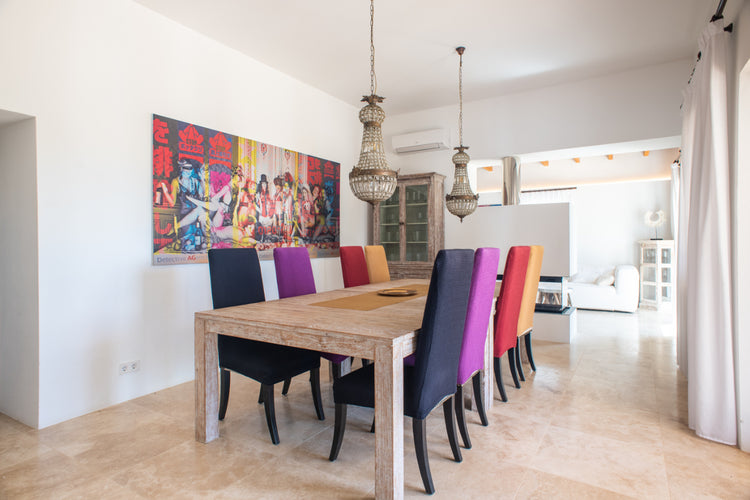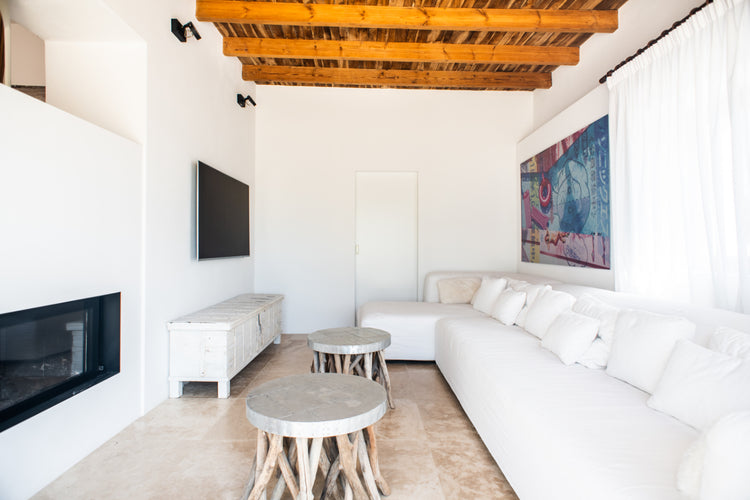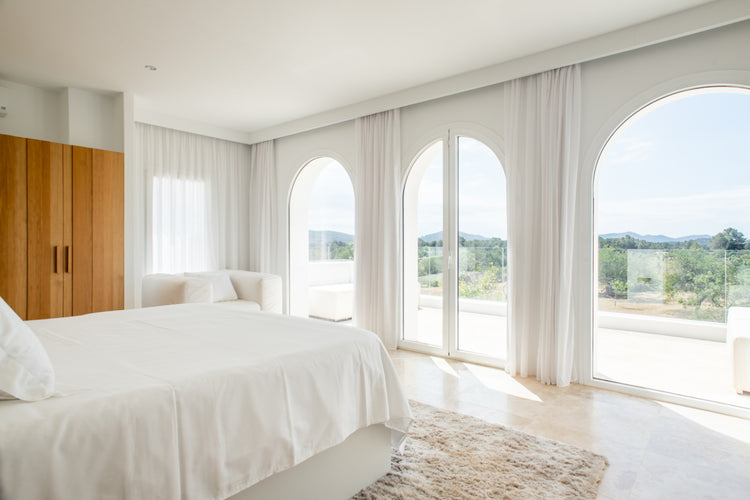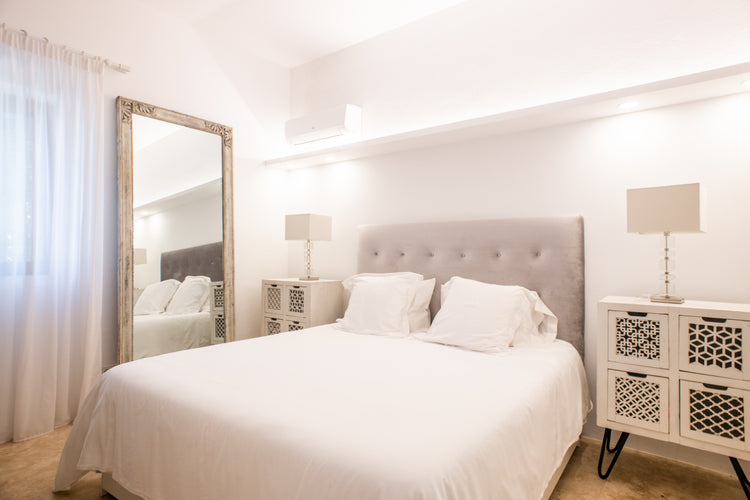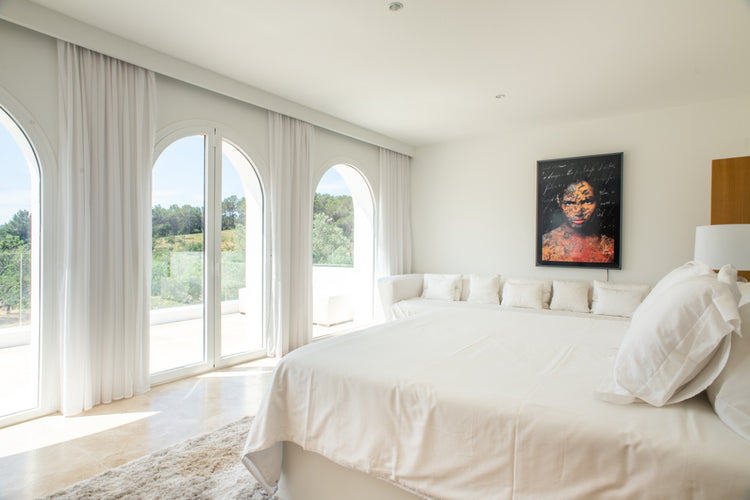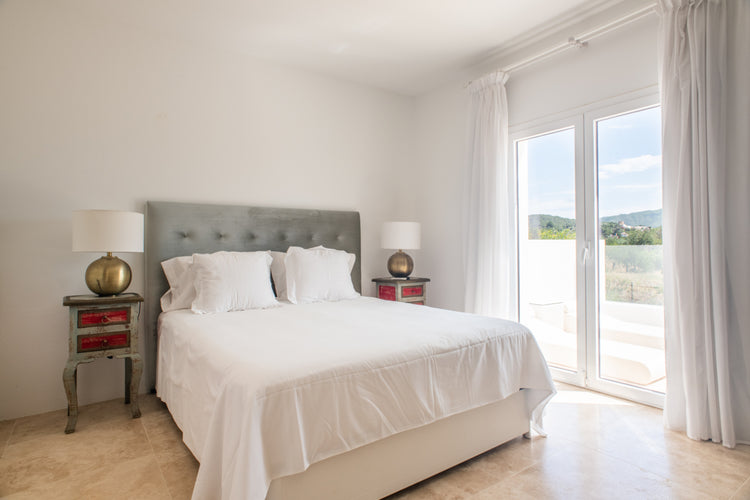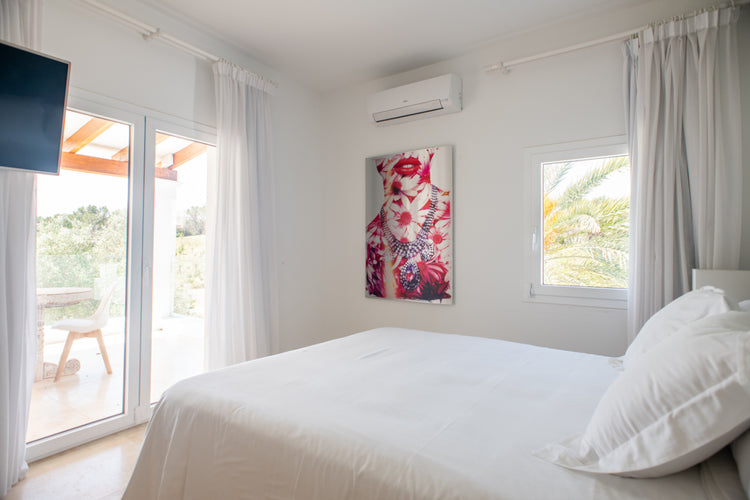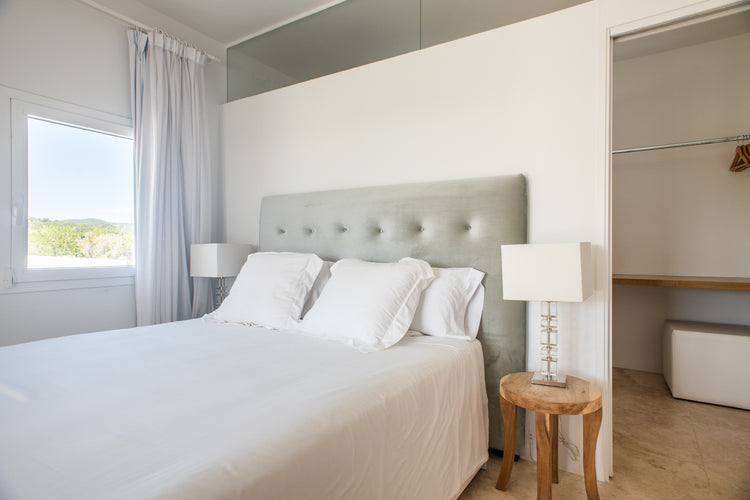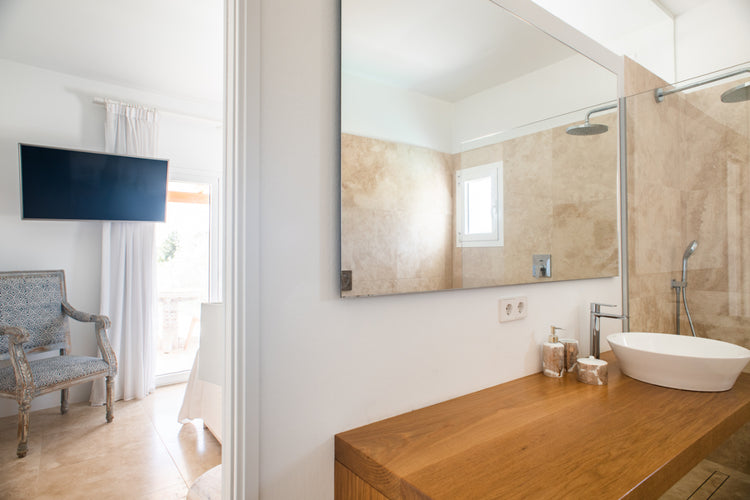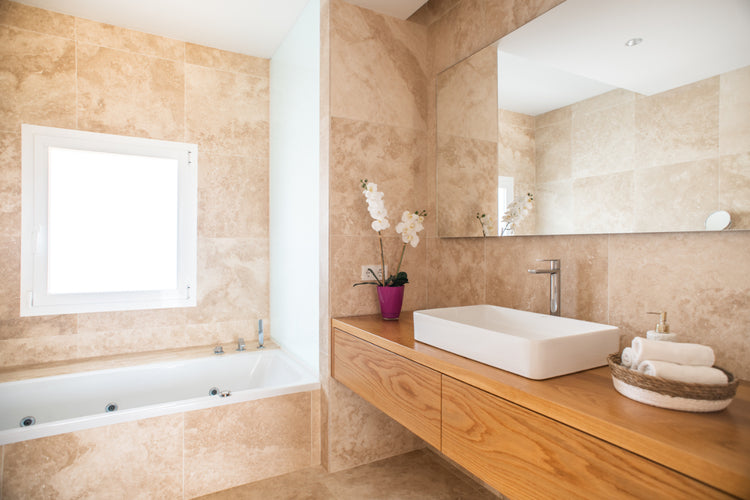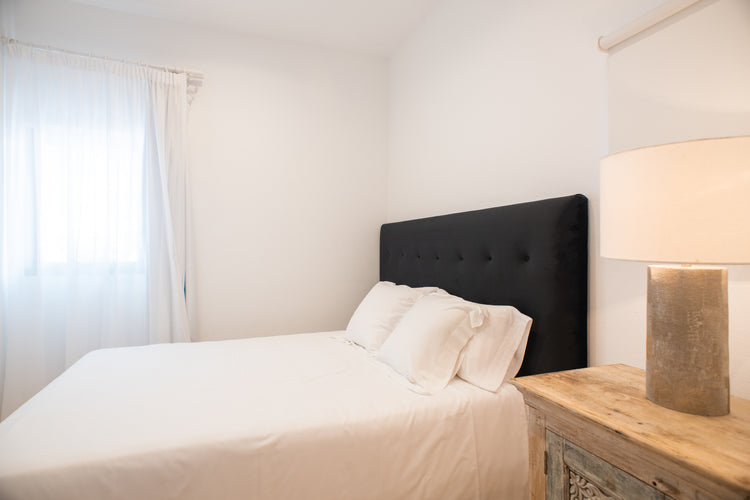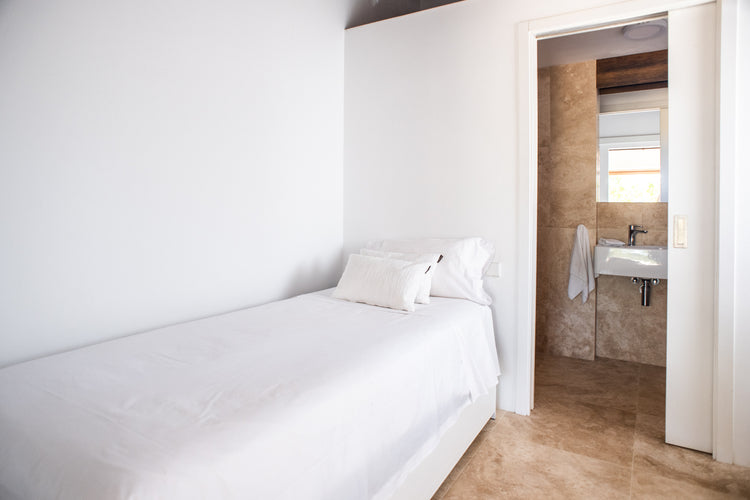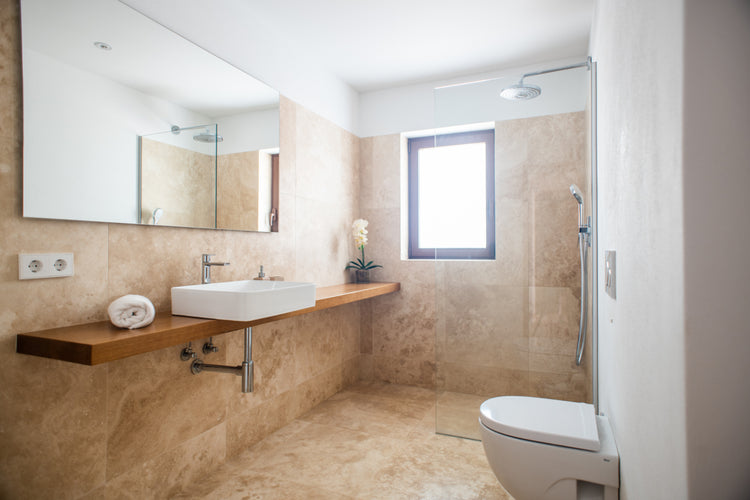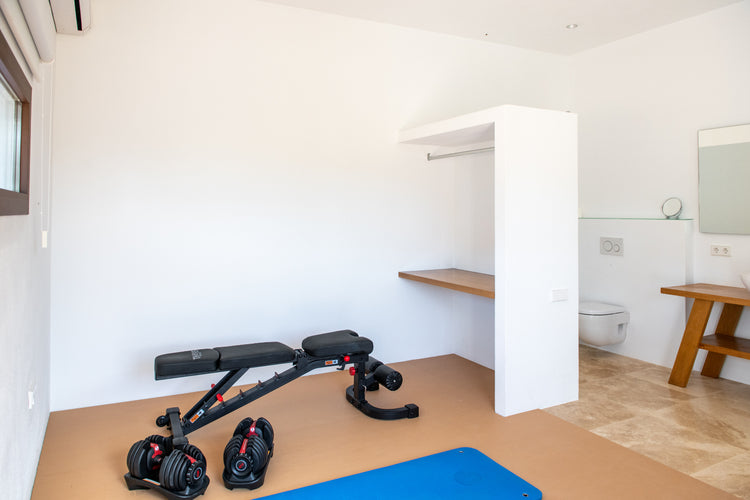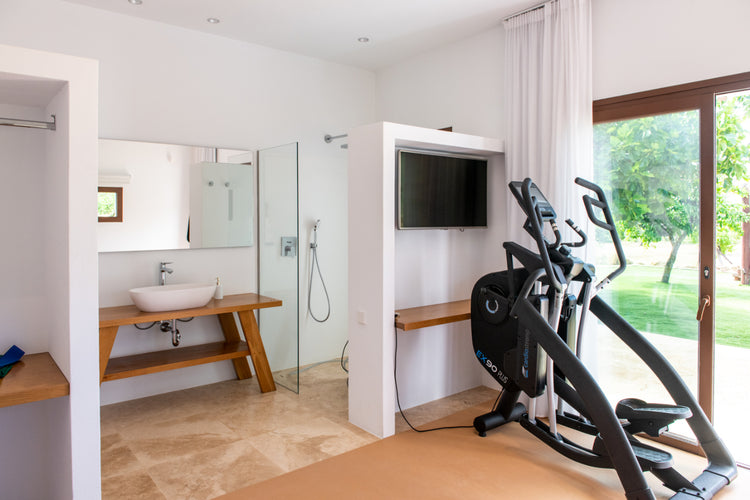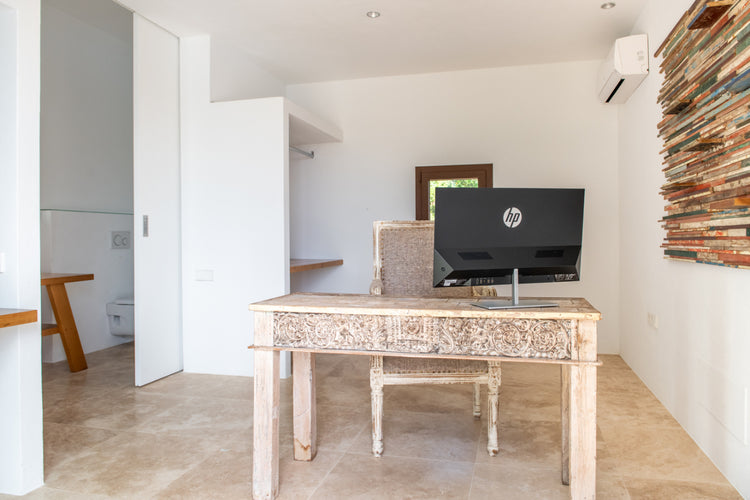 A stylish blend of modern Mediterranean design and Ibiza's fun-filled essence, offering spacious accommodation for a party of friends or family seeking sun-drenched days in cool comfort.
Casa Pascal fits its landscape like the old farmhouses dotting Ibiza's pine covered hills. Its interior reflects the simplicity of the traditional architecture with white-washed walls and clean lines. Then a splash of vibrant modern art, a dash of hedonism, to remind you of Ibiza's more frivolous spirit. Living spaces flow gracefully between dining, relaxing, and across terraces towards the pool. Two kitchens are well equipped, even that serving the outside has a large oven, fridge and dishwasher alongside a rustic open grill. Six bedrooms and ample bathrooms accommodate eleven guests. They are dreamy white spaces, including the small single, luxurious bedlinen and carefully curated furniture adding that touch of glamour. From the small gym you can see a Balinese bed on a lawn. Plug your music into the Bluetooth, fill the air with a chilled Balearic beat. Casa Pascal is a magical blend of tranquillity and exuberance. Rather like Ibiza.
NEARBY BEACHES
Benirras is renowned for its bohemian and laid-back vibe and is a great place to watch the sunset. Note that Sunday´s in high season are particularly busy with local drummers performing to "drum down the sunset".

Refreshingly untouched, Cala Olivera is a serene cove with nothing but crystalline sea, clear skies, clean fresh air and rocky coast as far as the eye can see. Finding your inner peace here is easy, if on your travels around the beaches in Ibiza, you manage to find this true hidden gem of a beach! It's like the pot of gold at the end of a Mediterranean rainbow.

One of the only beaches in Ibiza that can actually lay claim to providing conditions good enough to surf, the dramatic backdrop of Cala Nova is unspoilt and rustic with a long arc of dark golden sand surrounded by rocky red cliffs and pine-clad hills. While the water is quite shallow, it does have a tendency to have quite strong rips so take care when swimming.
NEARBY RESTAURANTS
La Paloma, one of the island's most loved restaurants is located in the centre of the island just above Santa Gertrudis. An Italian, family-run restaurant set in a traditional finca and pretty citrus garden with signature painted pale blue furniture. A delicious organic menu with fresh dishes of local products, ingredients from the vegetable garden and homemade bread. Tel. +34 971 32 55 43 | www.palomaibiza.com

Gastranomic natural wine bar and store close to La Paloma in San Lorenzo. Recently given a new lease of life by it's Montreal owner this charming local hang out has an ecclectic and delicious menu and offers a huge array of interesting natural wines. Friendly staff and a relaxed vibe makes this one of Ibizas newest go-to restaurants. WhatsApp +34 646 48 45 46

Wonderful local traditional restaurant, well known on the island for preparing simple but high-quality dishes. It has a lovely quiet terrace where you can enjoy meat dishes prepared on the grill with wood coals, the star of the restaurant. Ideal to enjoy pork chops, leg or shoulder of lamb, rabbit, free-range chicken, and ribeye or veal entrecote with tasty fried potatoes and a simple but delicious tomatoe and onion salad. Tel: +34 971 32 50 19
Villa Location
How We Can Help
Our website only highlights a selection of the villas we offer. Do contact us for a bespoke service. We would be very happy to help you find your perfect Ibiza villa.
info@agnesandlorenzo.com
Freephone UK: 05603645211
ES: 0034 658490525
Cancellation Policy
We are now offering a flexible cancellation and refund policy if future travel is disrupted due to Covid. Please contact us for more information.